---
Album info
Album including Album cover
1

Ecchi

04:34

2

Mas the Orc

03:26

3

Zip Your Boots Up Lad

05:03

4

Run for President

03:09

5

Spooki

05:09

6

Keisha Billip

04:22

7

Playstation

03:20

8

Summer One

04:57

9

Something to Do in the Future

02:46

10

Meow Meow

04:59

Total Runtime

41:45
Info for Ugh

With a cynical, somewhat industrial approach to jazz which could only be informed by the greyness of the streets of Britain, Ebi juxtapose the skies of their surroundings with an illustrious approach to crafting sound over their abrasive beats, conveying colour and dreariness simultaneously. As staunch anti-traditionalists, they thrive on this idea of contradiction, seeming more inspired by the atmosphere inside a rave than the sounds heard inside Birdland. Their only debt to typical jazz being to attempt to innovate and experiment at every opportunity.
Created through following a particular feeling among the crew, each Ebi track is a sign of the times and contains the essence of their state of mind when recorded. Jazz has long been trademarked by its pre-conceived misconceptions about the typical listener, but within the past few years these boundaries have been crushed thanks to bands such as Ebi Soda. Their dynamic range and broad appeal are bringing the genre back to life, a modern day jazz renaissance. Absolute killer!
Sam Schlich-Davies, drums
Louis Jenkins, keyboards
Hari-Lee Evans, bass
Conor Knight, guitar
VVilhelm, trombone
Dan Gray, trumpet
Beth Hopkins, alto saxophone
Jonny Poole, tenor saxophone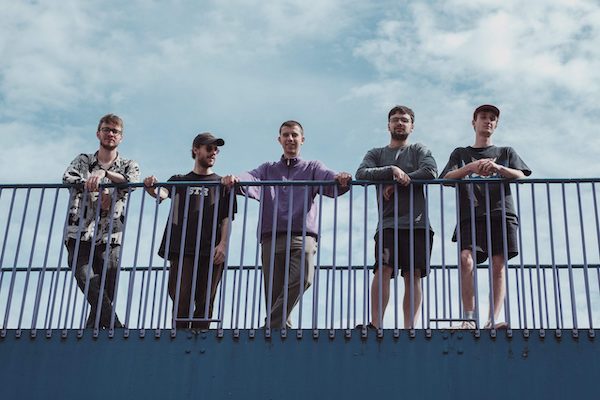 Ebi Soda
With a cynical, somewhat industrial approach to jazz which could only be informed by the greyness of the streets of Britain, Ebi juxtapose the skies of their surroundings with an illustrious approach to crafting sound over their abrasive beats, conveying colour and dreariness simultaneously. As staunch anti-traditionalists, they thrive on this idea of contradiction, seeming more inspired by the atmosphere inside a rave than the sounds heard inside Birdland. Their only debt to typical jazz being to attempt to innovate and experiment at every opportunity.
Created through following a particular feeling among the crew, each Ebi track is a sign of the times and contains the essence of their state of mind when recorded. Jazz has long been trademarked by its pre-conceived misconceptions about the typical listener, but within the past few years these boundaries have been crushed thanks to bands such as Ebi Soda. Their dynamic range and broad appeal are bringing the genre back to life, a modern day jazz renaissance. Absolute killer!

This album contains no booklet.