---
Album info
Album including Album cover Booklet (PDF)
Georgy Catoire (1861 - 1926): Piano Quintet in G Minor, Op. 28:

1

Piano Quintet in G Minor, Op. 28: I. Allegro moderato

08:18

2

Piano Quintet in G Minor, Op. 28: II. Andante

08:32

3

Piano Quintet in G Minor, Op. 28: III. Allegro con spirito e capriccioso

07:19

Ignaz Friedman (1882 - 1948): Piano Quintet in C Minor:

4

Piano Quintet in C Minor: I. Allegro maestoso

14:46

5

Piano Quintet in C Minor: II. Larghetto, con somma espressione

13:46

6

Piano Quintet in C Minor: III. Epilogue. Allegretto semplice

08:17

Total Runtime

01:00:58
Info for Catoire & Friedman: Piano Quintets

With his Op. 44 quintet from 1842, Robert Schumann transformed the constellation of piano and string quartet from one that just served as a showcase for the pianist into a true chamber ensemble. Following his example, Brahms and Dvořák produced their own masterly quintets, and during the 20th century composers as diverse as Elgar, Fauré and Shostakovich added to the short list of piano quintets that get regular performances. On the rather longer list of rarely heard quintets we find those recorded here, by pianist Bengt Forsberg and a quartet of some of Sweden's finest string players. Both works were composed during the 1910s, and straddle in different ways the divide between post-romanticism and modernism. Of French descent, the Russian composer Georgy Catoire studied the piano in Moscow as well as Berlin and it is primarily his piano music that is heard today. With its original use of harmony and inventive rhythmic structure, the quintet is nevertheless one of the most seductive works in Catoire's output. Although better known than Catoire, Polish-born Ignaz Friedman is famous not for his compositions but as one of the greatest pianists of the twentieth century, admired by Rachmaninov as well as Horowitz. Written in 1918, his Quintet in C minor is tuneful, but also dramatic, sombre and melancholy at turns. This may be a reflection of the ongoing war, but it has also been suggested that it was inspired by the death of Friedman's father, an itinerant Jewish musician, and that the theme of the third movement, derived from Polish folk music, may be a tribute to him.
Bengt Forsberg, piano
Nils-Erik Sparf, violin
Ulf Forsberg, violin
Ellen Nisbeth, viola
Andreas Brantelid, cello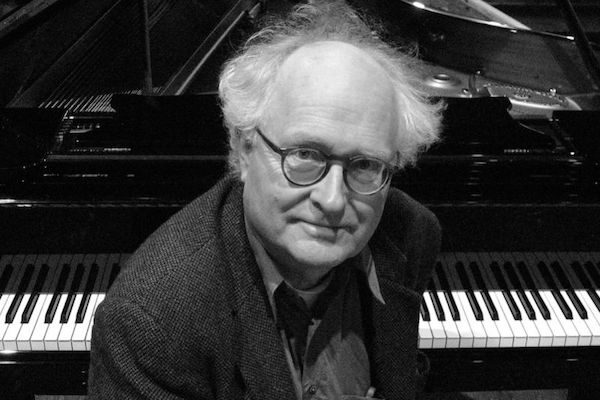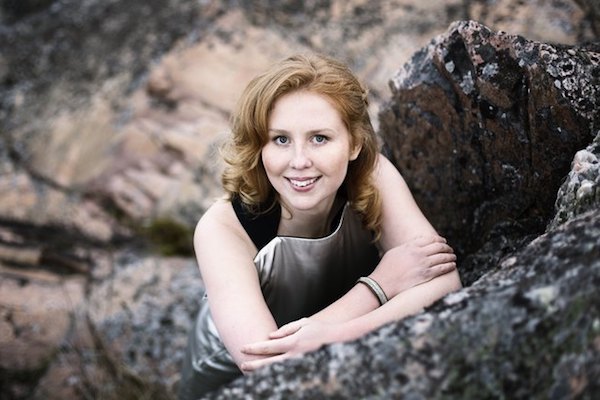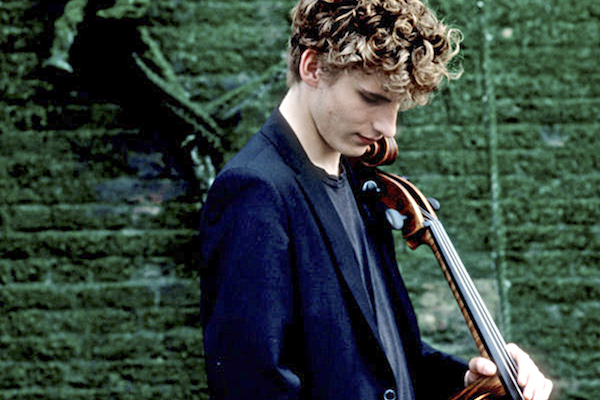 Bengt Forsberg
studied at the Gothenburg School of Music and Musicology, where he first majored in organ, receiving his soloist's diploma as pianist in 1978. He went on to continue his training with Peter Feuchtwanger in London and Herman D. Koppel in Copenhagen. Much of Forsberg's renown is focused on his work as a chamber musician, both in Sweden and abroad. Among his regular partners are prominent instrumentalists such as the cellist Mats Lidström and the violinist Nils-Erik Sparf. His collaboration with the mezzo-soprano Anne Sofie von Otter has been particularly successful and they regularly perform all over the world. They have also made many joint recordings, which have received great international acclaim, including a Grammy Award for Best Classical Solo Vocal Album. Bengt Forsberg also appears as a soloist with orchestra, and has performed with all the major Swedish symphony orchestras, as well as a number of international ones. His repertoire is exceptionally wide and he has become particularly renowned for playing unknown music by well-known composers as well as for exploring lesser-known and unjustly neglected composers, such as Medtner, Korngold, Alkan, Chabrier and Percy Grainger. He is also the music director of a well-regarded chamber music series in Stockholm. Bengt Forsberg has been a member of the Royal Swedish Academy of Music since 1997.
Nils-Erik Sparf
is descended from a long line of fiddlers from the Swedish region of Dalecarlia and began playing folk music at a very early age. He received his professional training at the Royal College of Music in Stockholm, from which he graduated in 1971 with a soloist diploma, continuing his studies at the Prague Academy of Music. Since 1973 he has been active as leader of the foremost Swedish orchestras, in chamber music and as a soloist, performing both in Sweden and internationally.
Sparf is also the leader of the Drottningholm Baroque Ensemble and his 1984 recording, on baroque violin, of Vivaldi's Four Seasons with the ensemble is still regularly cited as a benchmark performance. Among his other recordings for BIS are violin concertos by Johan Helmich Roman, violin and viola sonatas by Brahms, and chamber music by Eduard Tubin and Zoltán Kodály. Nils-Erik Sparf has been a member of the Swedish Royal Academy of Music since 1992 and in 2004 received 'Litteris et Artibus' – a royal medal in recognition of eminent skills in the artistic field.
Ellen Nisbeth
The Swedish violist Ellen Nisbeth has performed with orchestras such as the Swedish Radio Symphony Orchestra, Gothenburg Symphony, Bergen Philharmonic Orchestra and Brandenburger Symphoniker, collaborating with conductors including Neeme Järvi, Daniel Blendulf and Santtu-Matias Rouvali. She has premièred a viola concerto written to her by Britta Byström, as well as her own version, published by Edition Wilhelm Hansen, of Arne Nordheim's cello concerto Tenebrae. A frequent guest at prestigious festivals including the Bergen International Festival, Risør Chamber Music Festival, Mora Vinterfest
and Verbier, Ellen Nisbeth has performed with musicians such as Martin Fröst, Leif Ove Andsnes, Akiko Suwanai, Daniel Hope, Truls Mørk, Alexander Melnikov and Bengt Forsberg.
She has studied at the Norwegian Academy of Music, Royal College of Music in Stockholm and Royal College of Music in London. Ellen Nisbeth regularly gives masterclasses and, since 2015, has been associate professor at the Music Department of Stavanger University.
Ellen Nisbeth is the recipient of both the Swedish and the Nordic Soloist Prize. In the season 2017/18 she has been selected for the Rising Star programme of the European Concert Hall Organisation (ECHO), performing in venues such as Palais des Beaux Arts, Brussels; Barbican Centre, London; Musikverein, Vienna; and Concertgebouw, Amsterdam.
Andreas Brantelid
Born in Copenhagen, Andreas Brantelid made his concerto début at the age of 14 with the Royal Danish Orchestra, and has since appeared with all the major Scandinavian orchestras. In the USA, he has performed with the Seattle and Milwaukee Symphony Orchestras, and in Europe with orchestras such as the Zurich Tonhalle Orchestra, Vienna Symphony Orchestra, BBC Symphony Orchestra, London Philharmonic Orchestra and Mahler Chamber Orchestra. In 2015 he made his Japanese début, appearing with the Yomiuri Nippon Symphony Orchestra. Recital and chamber appearances have taken Andreas Brantelid to prestigious venues in New York, London, Zurich and Salzburg. A dedicated chamber musician, he has played at festivals such as Schleswig-Holstein, Lockenhaus, Verbier and the City of London.
He is the recipient of numerous awards, beginning with first prize in the Eurovision Young Musicians Competition (2006). He has since been a 'Rising Star' of the European Concert Hall Organisation, as well as a winner of a Borletti-Buitoni Trust Fellowship and a member of both the Lincoln Center Chamber Music Society in New York and the BBC's New Generation Artists scheme. In 2015 he received the prestigious Carl Nielsen Scholarship. Andreas Brantelid studied with Mats Rondin, Torleif Thedéen and Frans Helmerson, and plays the 'Boni-Hegar' Stradivarius from 1707, kindly lent to him by the Norwegian art collector Christen Sveaas.

Booklet for Catoire & Friedman: Piano Quintets