---
Album info
Album including Album cover
1

Prelude In C Major

06:38

2

Prelude In F# Major

03:54

3

Prelude In A Minor

08:54

4

Prelude In G Minor

06:47

5

Prelude In B Minor

05:20

6

Prelude In E Minor

05:46

7

Prelude In E Major

05:16

8

Prelude In D Major

06:12

9

Prelude to a Kiss

07:48

Total Runtime

56:35
Info for Preludes

Classical and jazz, the so-called modern and the antiquated, & the progressive and traditional coexist beautifully in the hands of New York City based pianist Jeb Patton.
Springing forth from the competing impulses that were the isolation of the 2020 COVID lockdowns and the creative burst that many individuals experienced, Patton, a pianist whose personal humility, deftness of touch, and deep understanding of the jazz tradition has earned him frequent company in the bands of Jimmy Heath and Charles McPherson, presents here a fine recording of former miniatures that may have begun life as pianistic exercises aimed at technical self-improvement, but quickly transformed into fulsome and satisfying artistic ensemble creations.
Jeb Patton, piano
John Ellis, tenor saxophone, soprano saxophone, flute, bass clarinet
Mike Rodriguez, trumpet, flugelhorn
David Wong, bass
Quincy Davis, drums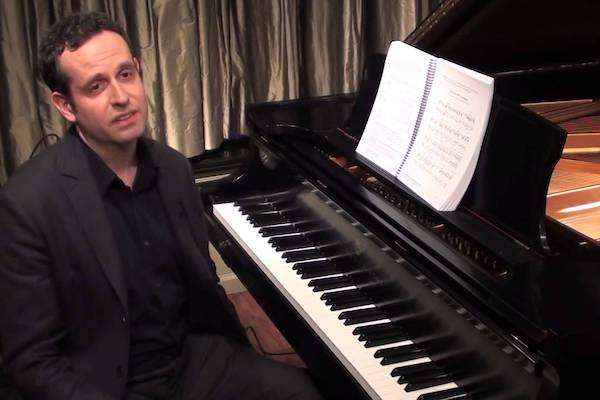 Jeb Patton
Described as both a "young phenom…on piano" and an "absolute great," Jeb Patton has earned a well-regarded reputation in the international jazz community. The multi-talented Patton is known as a "player of great expression" and "not one to tread the predictable," as well as a "simpatico accompanist" for The Heath Brothers, an "innovative" arranger, and one who "cuts…[an] impressive swath on his composition, 'Hanna's Mood,'" a tribute to his late teacher, Sir Roland Hanna.
Jeb Patton graduated magna cum laude with a Bachelor of Arts and Sciences degree with a major in music from Duke University, where he studied piano with Tibor Szasz, Douglas Buys, and Jane Hawkins. As a member of the Duke Jazz Ensemble under Paul Jeffrey, he performed with and/or arranged for more than 60 professional jazz artists, including 48 musicians from New York and more than 12 international jazz musicians from Italy, Monaco, and Portugal.
Studying under Sir Roland Hanna and Jimmy Heath, Jeb earned his Master of Arts degree, summa cum laude, in 1997 from the Aaron Copland School of Music, Queens College, City University of New York, where he also received the Louis Armstrong Award for composition from the ASCAP Foundation.
Since graduating, Jeb has toured throughout the United States and abroad with the Heath Brothers and with Jimmy Heath's Generations Quintet, performing in theaters, festivals, concert halls, colleges, and clubs. Since moving to New York in 1996, Jeb has also performed with Charles McPherson, The Jimmy Heath Big Band, The Dizzy Gillspie Alumni Big Band, The Dizzy Gillespie All Stars, George Coleman, the Faddis/Hampton/Heath Sextet, James Moody, Jeremy Pelt, Michael Mossman, Lewis Nash, Antonio Hart, The Vanguard Jazz Orchestra, The Carnegie Hall Jazz Band, Barbara Cook, Jessye Norman, Frank Wess, Dmitry Baevsky, Grant Stewart, Mike Karn, Joe Magnarelli, Lew Tabackin, Jerry Weldon, Sachal Vasandani, Pete Van Nostrand, Roberta Gambarini, Rodney Green, David Wong, Winard Harper, Diego Urcola, Peter and Will Anderson, Willie Jones III, Marlene Verplank, as well as with his own trio.
Major national and international festival appearances include Savannah Music Festival, New Orleans Jazz and Heritage, Tri C Festival, Newport (Rhode Island), Mt. Hood (Oregon), Charlie Parker Festival (NYC), Atlanta (Georgia), Baden-Baden Festival (Germany), 8th Salzburg Jazz Autumn Festival (Austria), 45th Annual Monterey Jazz Festival (California), Healdsburg Jazz Festival (California), North Sea Jazz Festival (Holland), Äarhus Jazz Festival (Denmark), the Pori Festival (Finland), Graz "Jazz-Sommer" (Switzerland), and Wiggin Jazz Festival (England). Patton has also appeared on several Jazz Cruises with the Heath Brothers, Charles McPherson, and with Roberta Gambarini.
Recent New York City metro area appearances include performances with the Jimmy Heath Big Band at the Blue Note, with the Vanguard Jazz Orchestra at the Village Vanguard, with the George Coleman Quintet at the Jazz Standard, and with the Rodney Green trio feat. Peter Washington at Mezzrow.
Other recent highlights include two performances with the WDR Bigband in Germany, a tour of France, Spain, Germany, and Switzerland with his quartet, a solo concert in Versaille, a tour of Mexico with his trio, and a solo/duo performance honoring Thelonious Monk as part of Monk@100 Duke Performances Series in North Carolina.
Career highlights also include performing at the Opening Nights of Jazz at Lincoln Center, Jimmy Heath's 75th Birthday Celebration, October 2001 as well as at Jimmy Heath's 90th Birthday Celebration, October 2016 at Jazz at Lincoln Center and the Kennedy Center. In October 2003, Patton joined Antonio Hart at the National Visionary Leadership Project Gala and Awards Dinner. As protégés of Jimmy Heath, the duo performed a medley of all Jimmy Heath compositions in honor of Heath being named a Visionary in the Performing Arts. Other memorable performances include Jazz at Lincoln Center, Duo Series with Percy Heath in the Stanley Kaplan Penthouse, February 1 through 3, 2001.
Inspired by the late Sir Roland Hanna, Patton is also very involved with classical music. Classical performances include a solo recital at Queensborough Community College featuring the Chopin Ballades and two performances with the New York Philomusica. These concerts featured Ellington's concerto, A New World A-Comin' arranged for chamber ensemble, Haydn Piano Trio in Eb major, and a premiere of a chamber piece by Michael Berkeley. In addition, Patton performed Ellington's concerto with the Queens College Orchestra in honor of Sir Roland Hanna, and has performed extensively with Coleridge-Taylor Perkinson's New Black Music Repertory Ensemble. Patton studied classical piano with Lawrence Schubert.
Presently, when Jeb is not on the road, he teaches piano, ear training, transcription, and improvisation at Queens College and Five Towns College. He is also part of the faculty at NJPAC's Jazz for Teens program. In the field of jazz education, Jeb has two books published by Chuck Sher: An Approach to Comping, Vol. 1 and 2.

This album contains no booklet.