---
Album info
Album including Album cover Booklet (PDF)
I`m sorry!
Dear HIGHRESAUDIO Visitor,
due to territorial constraints and also different releases dates in each country you currently can`t purchase this album. We are updating our release dates twice a week. So, please feel free to check from time-to-time, if the album is available for your country.
We suggest, that you bookmark the album and use our Short List function.
Thank you for your understanding and patience.
Yours sincerely, HIGHRESAUDIO
1

Colors

07:54

2

Heaven Can Wait

04:23

3

Free

05:47

4

She Never Told Him Her Name

02:03

5

Heliotrope

03:50

6

Arco Iris

01:54

7

Euphoria

05:51

8

Opaque

07:26

9

Infinity

04:10

10

Hotel Esperanza

04:29

11

Ocean Machine (Live Version)

02:41

12

Colors Part I (Live Version)

05:38

13

Colors Part II (Live Version)

07:07

14

Opaque (Live Version)

08:06

15

Heliotrope (Live Version)

06:37

16

Euphoria (Live Version)

07:01

17

Free (Live Version)

07:42

18

Infinity (Live Version)

10:41

19

Cosmic Karma (Live Version)

08:40

20

Into the Light (Live Version)

07:34

21

Gran Paradiso (Live Version)

01:22

22

Heaven Can Wait (Live Version)

09:46

Total Runtime

02:10:42
Info for Colors

Traumhafte Piano-Kompositionen treffen auf ein elektronisches Sound-Panorama: Auf "Colors" wendet sich der mehrfach mit Gold und Platin ausgezeichnete Künstler erstmalig intensiv dem Piano zu und erkundet musikalische Welten zwischen melodiösen Klavier-Miniaturen und elektronischen Klang–Panoramen.
Für die Kreation des Albums hat sich Christopher von Deylen in die Natur zurückgezogen: "Ein Teil des Albums ist auf meiner Tour Anfang des Jahres entstanden. Die ursprüngliche Kraft der Natur fasziniert mich sehr und hat mir dabei geholfen, das Klangbild von "Colors" zu vervollständigen". Auf "Colors" übersetzt von Deylen diese profunde Kraft in klangvolle Sound-Gemälde und entwickelt so einen neuen, poetischen Sound voller Energie und Sehnsucht.
Man meint, das Harz tropfen, die Knospen platzen, die Frühblüher sich durch die Erde strecken zu hören. Gras wiegt sich im Wind. Blätter fallen. Bis der Morgen alles gelbgold übergießt. Dem Ganzen liegt Natur zu Grunde.
Ein paar Jahre zog der Musiker, Komponist und Produzent mit Koffern durch die Welt, bis er am norddeutschen Waldrand ankam. Über die Jahre arbeitete er immer wieder an der Idee eines Klavier-Albums. Komponierte. Pausierte. Schaute hinaus. Dachte lange Zeit, je urbaner das Umfeld, desto größer sei die Ideenquote. Aber in der Stille merkte er, die Ideen kommen aus einem Selbst heraus. "Je ruhiger es um mich herum ist, desto besser kann ich hören. Das erfordert Mut, aber der gelingt in der Abwesenheit von Allem besser."
Es ist das erste Album unter dem Klarnamen des Künstlers, der somit die stilistische Neuausrichtung verdeutlicht und zwischen ruhigen Piano-Melodien auf der einen Seite und Ambient, Electronica und Synthwave auf der anderen Seite hin und her wiegt.
Bereits mit sechs bekam Christopher von Deylen, der später als Schiller die Welt durchtourte und Gold- und Platin-Auszeichnungen nach Hause brachte, sein erstes Klavier zu Weihnachten geschenkt. Doch die große Leidenschaft entfachte erstmal nicht. Noten waren ihm nicht das Wichtigste beim Musizieren, das Nachspielen fremder Kompositionen erschien ihm zu sportiv, sagt er. Je mehr man über etwas gelernt habe, desto weniger finde man sich darin wieder, ist er sich in der Rückschau sicher. Er brauche die Naivität. Die Klaviatur von Tasteninstrumenten hat ihn jedenfalls nie losgelassen.
"Ich hatte lange Zeit das Gefühl, es ist eine Anmaßung, mich an den Flügel zu setzen. Dabei gab es immer wieder Kollaborationen, etwa mit Lang Lang, für den ich ein Stück komponiert habe, was ich selbst in seiner Komplexität niemals hätte spielen können", sagt von Deylen. Doch erst mit seinem Rückzug in und dem Blick auf die Landschaften entwickelte sich seine neue Nähe zum Klavier. So entstand das Album "Colors", eine Tinktur aus analogem Piano und elektronischen Sequenzen. Nah, gewaltig, leise und laut.
"Ich habe versucht, Intensität durch Kontrast zu erreichen", beschreibt der Musiker das Wechselspiel von Analogem und Digitalem in diesen Aufnahmen. "Wenn man sich etwa einen Baum anschaut, so ist das Profunde auf den ersten Blick der Stamm. Aber ohne Äste sieht ein Baum doch eher unvollendet aus. Der Baum wird zu einem Baum, weil zwei Komponenten zusammenkommen: Stamm und Geäst." So versteht er auch sein neues Album. Es verspielt sich in Naturmustern, obwohl das Gehörte in der Natur nicht vorkommt. So wirkt es ursprünglich, doch als eindeutig menschliche Variante. Der Wald steht vielleicht für das Romantische und Melancholische, die Natur liegt diesen Kompositionen zu Grunde, aber das Nachbilden von naturalistischen Pattern wird aufgehoben durch reine elektronische Passagen. Dabei klingt die Musik intuitiv. In "Heliotrop" rauschen die Töne wie Wasser. Man meint, der Sonne mit offenen Augen entgegen zu tauchen. Das Titelstück "Colors" erscheint wie ein ganzes Jahr mit Farbwechsel und Temperamentszeiten. In "Euphoria" tropft der Beat durch intime Anklänge.
Die Tage des Musikers begannen in der Produktion immer sehr früh, so dass er mit dem Kaffee in der Hand, dem Wald beim Aufwachen zusehen konnte. Dem Wechsel der Farbgebung, das ein Grundthema der Stücke ist, die in seinem Studio entstanden, das von morgens bis abends in Tageslicht getaucht ist und von dem aus er den Waldrand immer im Blick hat. Dort nahm er die zehn Tracks des Kernalbums auf und arrangierte zwölf Liveversionen und einen Konzertfilm für die Super-Deluxe-Version von "Colors". Ziel dabei war es, das Piano entschlossen einzusetzen, ohne es dabei als eine vereinzelte Komponente zu verstehen. So ertönt es emotional ohne auf den Effekt zu zielen. Das Album wirkt so auch wie eine Rundreise durch die Geschichte der Elektronika, der er etwas Neues hinzufügt.
"Ich habe die Klaviereinsätze markant und deutlich, für sich stehend gestaltet, um die Wirkungen zuzulassen." Und man muss kein Synästhetiker sein, um die Farben in dieser Musik hören zu können.
Oft macht Musik das Wetter. Ein wehmütiger Refrain etwa kann fröhliche Sonnenstrahlen in melancholische Schleier ziehen. Doch bei von Deylen ist es umgekehrt, auf "Colors" entscheidet die Musik das Wetter, das man zu ihr wahrnimmt. Die Stücke können die Lichtstrahlen der Sonne in leuchtendem Orange erstrahlen lassen oder die Farbe des Regens in belebendes Blau verwandeln. Wie es einem gefällt.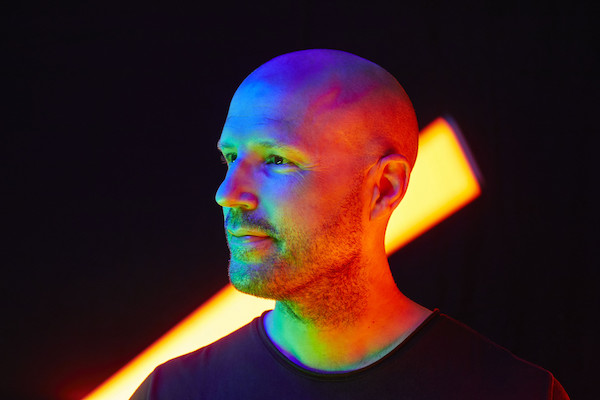 Christopher von Deylen
it does not take more than ten words to make his fans cheer. at some point, roughly in the middle of every schiller concert, these ten words are spoken. the man stating them smiles briefly at the audience, then immerses himself again into his mind-blowing soundscapes. he creates iconic melodies which stimulate people's dreams and hopes, blending into the atmospheres of our time. inspired by electronic classics like jean-michel jarre, tangerine dream and kraftwerk, von deylen creates visionary sounds in a genre of its own kind, that are way ahead of their time. the "schiller-sound" blends past and present in an amazing way. impressively emotional electronic music, enthusiastically celebrated by fans and the press around the world as "global pop". "music that moves you really deep inside", is what mike oldfield said about von deylen's compositions.

Booklet for Colors