---
Album info
Album including Album cover
I`m sorry!
Dear HIGHRESAUDIO Visitor,
due to territorial constraints and also different releases dates in each country you currently can`t purchase this album. We are updating our release dates twice a week. So, please feel free to check from time-to-time, if the album is available for your country.
We suggest, that you bookmark the album and use our Short List function.
Thank you for your understanding and patience.
Yours sincerely, HIGHRESAUDIO
1

Loom

03:46

2

Woven Song

03:10

3

Spiral

03:20

4

Still / Sound

04:13

5

Back To The Sky

03:23

6

Zero

04:26

7

New Grass

04:02

8

The Bottom Line

04:02

9

We Contain Multitudes

03:18

10

Undone

05:04

Total Runtime

38:44
Info for some kind of peace

"some kind of peace" was born out of the following mantra: "we can't control anything that happens to us. All we can do is control how we react to what life gives us." The album is about what it means to be alive, daring to be vulnerable and the importance of rituals. It is a personal journey told through Ólafur's introspective music, against the backdrop of a chaotic world. All the collaborators on the album were key to Ólafur's life during the making of the album, including British musician Bonobo, featured on the album's luminous pulsing opener, Icelandic singer and multi-instrumentalist JFDR who Ólafur has admired for years, and his friend Josin, a German singer-songwriter.
While Ólafur's previous album, 2018's re:member, was a technological triumph featuring his ground-breaking, patented, self-playing and semi-generative Stratus Pianos, the beautiful some kind of peace strips back the layers to reveal the human side and the intimate. Ólafur reflected on the music that most inspires him and found that one of the key characteristics is vulnerability. He describes the epistemological shock that led him to the realisation that the world was completely different to what he'd thought. This trigger prompted him to write about his experiences of the past year and the new life changes and perspectives they brought. By the time the pandemic struck, he had already written half the album, and the rest flowed freely. "This album is almost an awakening for me to a completely new life that I don't think I would have been ready for otherwise. I'm in a very happy relationship now that I don't think I would be if I hadn't had the shock to my system, because I just wouldn't have been open to it. So this album is very much about love, and not being afraid of it."
Listen to the album and you'll hear the hints of those personal experiences, sometimes even the recordings of the significant events themselves. Ólafur weaves real-world pieces of his life story throughout the album, masterfully using sampling techniques to give the listener a window into his experiences. As ever, he showcases his inimitable ability to meld genres, electronically processing classical elements such as the strings on the album. New single "We Contain Multitudes" is a tenderly wrought piano composition. "'We Contain Multitudes' was written at a friend's cabin in a jungle, late at night, on a tiny electric keyboard," says Ólafur. "At the time I had spent so much time away from what I had considered home, almost setting up a separate life on the other side of the planet. My mind was going through a process of learning to live in two vastly different cultures, of recognising that within one body there are multitudes of different and often contradictory facets of personality. The song remains a reminder that our minds are not constants, the self is ever evolving." Its video, directed by Blair Alexander, is calming and simplistic, showing Ólafur giving a performance of the track at home.
some kind of peace was recorded at his studio at the harbour in downtown Reykjavik. Luckily for Ólafur, the newly designed studio was completed just before lockdown began; he won't write a fully formed song anywhere else. "I can see the mountains through my window," he says. "I really believe in how the nature of a space enhances creativity and I hold it quite sacred." The resulting some kind of peace is Ólafur's most personal record to date, one that's open and honest. "It's so personal that I'm still trying to find the words to talk about it," he says with a smile. "I felt it was important that the album would tell my story in a very honest way. This album is much closer to my heart than any of the others."
Ólafur Arnalds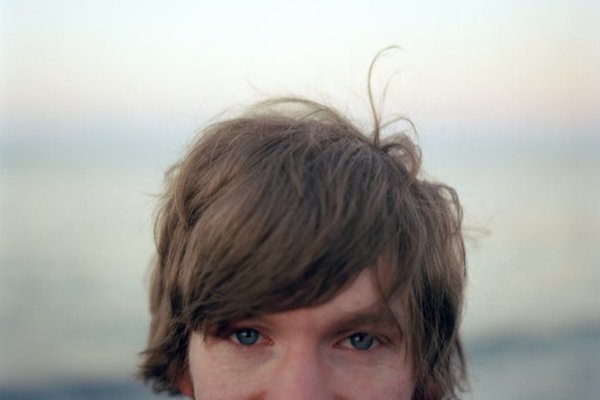 Ólafur Arnalds
Born in 1986, Ólafur hails from the suburban Icelandic town of Mosfellsbær, just a few kilometres outside of Reykjavík. He has immersed himself completely in a world of delicate symphonic compositions generating near weightless orchestral pieces. Arnalds explores the crossover from classical to pop by mixing chamber strings and piano with discreet electronics which makes him a perfect fit for cinematic music label Erased Tapes. His motivations are clear: 'The classical scene is kind of closed to people who haven't been studying music all their lives. I would like to bring my classical influence to the people who don't usually listen to this kind of music…open people's minds.'
Through relentless touring and determination this young artist has steadily gained recognition worldwide since his 2007 debut 'Eulogy for Evolution'. His 2008 follow-up EP 'Variations of Static' earned Ólafur acclaim from both the contemporary and classical field – transcending a traditional divide. He has sold out some of the world's most renowned music venues including Barbican Hall in London and has been awarded 'Best Live Session of 2008' by BBC Radio 1 presenter Gilles Peterson.
Over the past eighteen months Arnalds has advanced from a former support-act for Sigur Rós to an internationally respected artists in his own right. In April 2009 Arnalds created the 7 song series 'Found Songs' – recording a song a day for 7 days and instantly making each track available via Twitter and the official Erased Tapes website with over 300.000 people downloading for free.
December 2009 saw the release of Ólafur's contemporary dance score 'Dyad 1909', commissioned by the award-winning choreographer Wayne McGregor. The dance piece, inspired by Shackleton's South Pole premiered at the Sadler's Wells theatre in October 2009 and became a much talked about 5-nights of live music, dance and visuals. BBC Four, the ITV1 South Bank Show and Arte TV Europe broadcasted 'Dyad 1909' on primetime television. In March 2010 he embarked on his first ever China Tour, which included sold-out shows in Shanghai, Hong Kong and Beijing, and a live webcast watched by thousands of fans all round the world.
Ólafur Arnalds' second full-length album '...and they have escaped the weight of darkness', continues his mission to lure an indie-generation of pop and rock fans into an emotive world of beguiling electronic chamber music and delicate classical arrangements. The sense of an organic crossover recording is reinforced by the involvement of co-producer Barði Jóhannsson of eccentric pop/rock/electronica-formation Bang Gang. Those expecting a mere continuation of the minimal melancholia of his previous albums are in for a surprise, as the record may be the most uplifting and richly orchestrated work of his career.
'Precocious Nordic composer's sumptuous second LP … Timeless and sublime' **** – UNCUT
'An artist of immense maturity' (9/10) – Drowned In Sound

This album contains no booklet.