---
Album info
Album including Album cover
1

All on Board

04:49

2

Everybody's Waiting on You

05:01

3

The Big Wind

03:36

4

Carolyn

02:57

5

If You Ask Me To

05:40

6

Paradise

02:32

7

I Never End up Where I'm Supposed to Be

03:45

8

Whatever You Find

03:54

9

Somebody's Man

02:48

10

Fifteen Tons

03:22

Total Runtime

38:24
Info for The Big Wind

Luke Elliot's musicality is elegant and earthy. Some chase storms. Others weather storms & come out banged around, but wiser.
New Jersey's Luke Elliot has garnered comparisons to icons such as Hank Williams, Big Joe Turner, Bob Dylan, Elmore James, PJ Harvey, and Nick Cave.
While making his superlative second album, Elliot found himself studying the infamous 1839 storm immortalised in poetry and prose as The Night Of The Big Wind. But Elliot was himself embroiled in a personal and professional maelstrom. The Big Wind is a textured, immersive expression of his own turbulent times.
"The songs have to do with a pull to come into a stable existence. While writing them, I had no permanent residence, but I stopped being a mess. I met my wife," he reveals. "Everybody has to grow up some time."
The album opens with current single All On Board, the first time Elliot has used a drum machine on a recording. Purists fear not, organic drums emerge by the second verse. The gorgeous moody orchestral sensibility and adventurous spirit set the tone for the album.
Somebody's Man is another first for Luke Elliot, exploring his rich, expressive low-range vocals. This was an accidental discovery. But it gives an emotionally resonant new direction for Elliot when applied to Somebody's Man and other songs here.
The Big Wind is the next step in that journey – one that, like the album itself, Elliot continues to shape as he moves along.
Luke Elliot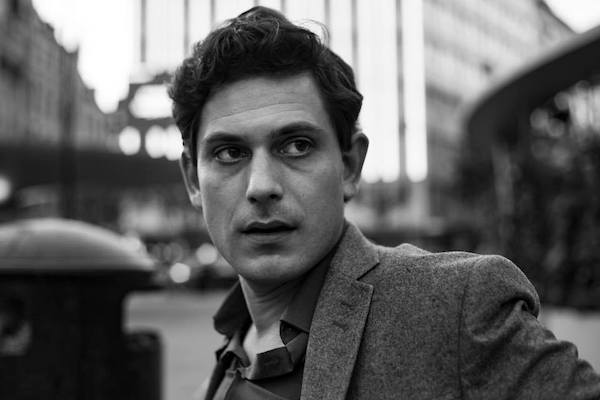 Luke Elliot
Just over one year ago, Elliot was writing and playing his music live while working a sales job outside Princeton, New Jersey. In one year's time, Luke's life and musical career has taken a dramatic upward turn that now finds him looking out over crowds of more than 1,500 screaming fans in Oslo, Norway.
Elliot released his debut EP, Death of a Widow, through Yerbird Records in 2010. The EP gained him a dedicated fan base that followed him through a circuit of venues across the Northeastern United States. The music, comprised of an eclectic mix of genres and themes, gained him critical regional acclaim. Playing in New York's Lower East Side, Elliot and his band quickly made their way from the small bar scene to some of New York's more popular venues, from the Mercury Lounge to Webster Hall. He began headlining major Philadelphia venues such as North Star and World Cafe Live.
In early 2014, Luke met the U.S. correspondent for VG, the leading Norwegian daily newspaper. Eirik Mosveen, who was also once the editor of historic rock monthly BEAT, saw the promise in Elliot's music and began spreading the word in Norway. A few months later, with his passport stamped and Shaub strapped in the seat next to him, Elliot headed to Norway for a six show club tour. Joining forces with some of Norway's most seasoned musicians, Elliot has lured audiences with his lyric narratives of hope and loss.
While on this first tour, Luke had the good fortune of playing in front of Norwegian rock legend and critic, Knut Schreiner who is best known throughout the rock world as a key member of Norwegian band Turbonegro. Schreiner was so blown away by what he heard that he immediately wrote a passionate review of the show that quickly went viral. Schreiner said that he had not heard anything as striking as Elliot and his band in two decades.
Elliot is working to make that claim true. Working with Agnello in Halden at the Athletic Sound studio, Elliot has just completed Dressed for the Occassion. The album was mastered at Abbey Road in London. The signature single, "Trouble," releases April 10th, and the full album is set to debut in September, 2015.

This album contains no booklet.