---
Jack White Acoustic Recordings 1998 - 2016 (Remastered) Jack White
Album info
Album including Album cover
I`m sorry!
Dear HIGHRESAUDIO Visitor,
due to territorial constraints and also different releases dates in each country you currently can`t purchase this album. We are updating our release dates twice a week. So, please feel free to check from time-to-time, if the album is available for your country.
We suggest, that you bookmark the album and use our Short List function.
Thank you for your understanding and patience.
Yours sincerely, HIGHRESAUDIO
1

Sugar Never Tasted So Good

02:55

2

Apple Blossom (Remixed)

02:13

3

I'm Bound to Pack It Up (Remixed)

03:08

4

Hotel Yorba

02:10

5

We're Going To Be Friends

02:21

6

You've Got Her In Your Pocket

03:39

7

Well It's True That We Love One Another

02:39

8

Never Far Away

03:38

9

Forever For Her (Is Over For Me)

03:16

10

White Moon

04:01

11

As Ugly As I Seem

04:10

12

City Lights (Previously Unreleased)

04:50

13

Honey, We Can't Afford to Look This Cheap

03:55

14

Effect and Cause

03:00

15

Love is the Truth (Acoustic Mix)

01:37

16

Top Yourself (Bluegrass Version)

04:36

17

Carolina Drama (Acoustic Mix)

05:52

18

Love Interruption

02:37

19

On And On And On

03:55

20

Machine Gun Silhouette (Acoustic Mix)

03:00

21

Blunderbuss

03:06

22

Hip (Eponymous) Poor Boy (Alternate Mix)

03:02

23

I Guess I Should Go To Sleep (Alternate Mix)

02:36

24

Just One Drink (Acoustic Mix)

02:32

25

Entitlement

04:07

26

Want and Able

02:35

Total Runtime

01:25:30
Info for Jack White Acoustic Recordings 1998 - 2016 (Remastered)

Jack White Acoustic Recordings 1998-2016 collects 26 acoustic songs from throughout White's wide-ranging musical career, spanning album tracks, B-sides, remixes, alternate versions, and previously unreleased tracks. The album, arranged in chronological order, includes acoustic songs made famous by The White Stripes, beginning with "Sugar Never Tasted So Good" (originally found on The White Stripes' second-ever 7-inch single) and then lighting upon favorites like "Apple Blossom" and "I'm Bound To Pack It Up" (remixed here from the original recordings on 2000's DE STIJL), "Hotel Yorba" and "We're Going To Be Friends" (from 2001's WHITE BLOOD CELLS), "You've Got Her In Your Pocket" and "Well It's True That We Love One Another" (from 2003's GRAMMY Award-winning ELEPHANT), "Forever For Her (Is Over For Me)," "White Moon" and "As Ugly As I Seem" (from 2005's GET BEHIND ME SATAN) "Effect & Cause" (from 2007's ICKY THUMP), and the Beck-produced "Honey, We Can't Afford To Look This Cheap," first found on the B-side to The White Stripes' final single, 2007's "Conquest."
"City Lights" (below) was written for The White Stripes' GET BEHIND ME SATAN but then forgotten until White revisited the 2005 album for Third Man's Record Store Day 2015 vinyl reissue and finished the recording in 2016. The track is the first new, worldwide commercially released White Stripes song since 2008.
Also featured are "Never Far Away" (recorded for 2003's Cold Mountain: Music from the Miramax Motion Picture) and "Love Is The Truth" (written and recorded for Coca-Cola's 2006 What Goes Around campaign) as well as the Bluegrass Version of "Top Yourself" and an acoustic mix of the epic murder ballad, "Carolina Drama," both written by White and Brendan Benson for The Raconteurs' GRAMMY Award-winning 2008 album, CONSOLERS OF THE LONELY. White's two chart-topping solo albums, 2012's BLUNDERBUSS and 2014's LAZARETTO, are represented by a remarkably diverse range of material including "Love Interruption," "On And On And On," "Blunderbuss," "Entitlement," "Want And Able," and alternative mixes of "Hip (Eponymous) Poor Boy," "Just One Drink," "I Guess I Should Go To Sleep," and B-side, "Machine Gun Silhouette."
"This, like (Son House's) 'Grinnin' In Your Face,' is mirror-music," writes renowned music journalist Greil Marcus of "City Lights" in the album's exclusive liner notes, "the singer talking to himself, trying to tell himself the truth, which he's going to need if he's going to step out of his door, walk into the world, and fool himself, for just a second, that he's ready to take it on. As you listen, it's no surprise at all that it took most of White's music-making life to bring the song home."
Jack White, vocals, guitar, piano, double bass
Meg White, drums
Patrick Keeler, drums
Carla Azar, drums
Dominic Davis, double bass
Paul Henry Ossy, violin
Nancy Blake, cello
Norman Blake, mandolin
Brendan Benson, vocals, guitars, mandolin
Dirk Powell, fiddle, banjo
Jack Lawrence, bass, banjo, backing vocals
Beck, slide guitar
Olivia Jean, acoustic guitar
Emily Bowland, clarinet, bass clarinet
Brooke Waggoner, Wurlitzer piano
Timbre Cierpke, harp
Fats Kaplin, pedal steel guitar
Holly Golightly, vocals, backing vocals
Karen Elson, backing vocals
Kate Elson, backing vocals
Ruby Amanfu, backing vocals
Digitally remastered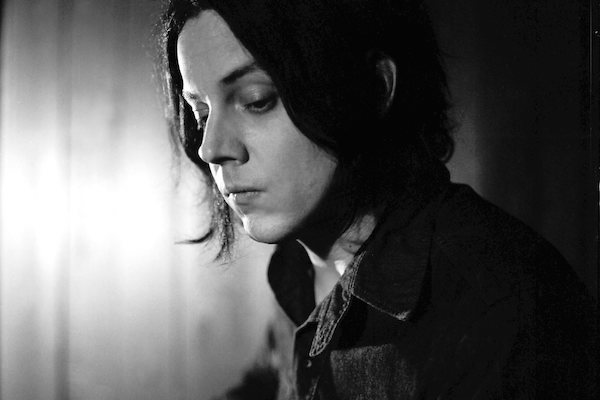 Jack White
One of the most admired guitarists of the early 21st century, Jack White helped restore the popularity of punk-blues as the frontman of the White Stripes. Meanwhile, he widened his reach by participating in a range of other projects, including the Raconteurs, the Cold Mountain soundtrack, Loretta Lynn's comeback vehicle Van Lear Rose, the Dead Weather, and a solo career. Although White's nasal voice and loose, fiery guitar delivery were mainstays of the White Stripes' early work, the group branched out as its reputation grew, building upon an initially minimalist sound with elements of metal, backwoods country, pop, and early rock & roll. White followed a similar evolution in his own career, and by the time the White Stripes celebrated the tenth anniversary of their debut album, the frontman had already issued two pop-oriented records with the Raconteurs, starred in several films, collaborated with Electric Six, duetted with Alicia Keys, and produced records for a number of artists.
John Anthony Gillis was born in Detroit on July 9, 1975. The youngest of ten siblings, he began playing drums at an early age and took inspiration from the world-weary blues of Son House and Blind Willie McTell. A fascination with guitar followed in his teenage years. After launching his own upholstery business in Detroit, White began to infiltrate the city's music scene as the drummer for Goober & the Peas, a local cowpunk band that split in 1995. While continuing to play drums for other groups, he crossed paths with a bartender named Meg White, and the two were married in 1996. Jack took Meg's surname, and the pair formed the White Stripes after a Bastille Day jam session showed promising results.
With their color-coded image and raw, punky sound, the White Stripes became a key component of the garage rock revival of the late '90s. In addition to their music, the bandmembers stirred public interest by claiming to be siblings, a declaration that seemed slightly less incestuous when Jack and Meg White divorced in 2000. Despite the split, the White Stripes only grew in popularity as the decade progressed, eventually winning three consecutive Grammy Awards and issuing several platinum-certified albums.
Following the release of Elephant in 2003, Jack White took a break from the group to produce Loretta Lynn's Van Lear Rose. A critical smash, the album helped endear Lynn to a new generation of fans, thanks in part to White's credibility as a rock artist. He then returned to the White Stripes for the release of Get Behind Me Satan, which saw him expanding his instrumental range with piano and marimba. Shortly thereafter, he launched a concurrent group, the Raconteurs, with friend Brendan Benson and two members of the Greenhornes (who, incidentally, had served as backing musicians on Van Lear Rose). The Raconteurs made their debut with 2006's Broken Boy Soldiers and toured in support of the album, while White publicly stressed that his work in the band should not be seen as a side project or a diversion from the White Stripes. Thus, he began juggling his responsibilities to both groups, partnering with Meg White once again for the White Stripes' 2007 release Icky Thump, before returning to the Raconteurs for 2008's Consolers of the Lonely.
While touring in support of the latter album, White suffered from bronchitis and often lost his voice, prompting singer Alison Mosshart (from the Raconteurs' touring partners the Kills) to climb on-stage and contribute her own vocals. The chemistry between Mosshart and the Raconteurs proved alluring, and the musicians opted to form a separate group named the Dead Weather. With Jack White now handling drums, the band retreated to the studio and recorded an energetic debut, Horehound, in a matter of weeks. Released in 2009, the album was well-received on both sides of the Atlantic, cracking the Top Ten in America and peaking at number 14 in the U.K. Encouraged by such success, the Dead Weather began working on a second album during the fall, with the intention of previewing several new songs during an Australian tour in early 2010. In the meantime, White secured enough free time to appear in a movie -- the guitar-themed It Might Get Loud -- and produce an album for his wife, songwriter Karen Elson.
The first solo outing from White, the bluesy, typically idiosyncratic Blunderbuss, named for a muzzle-loading firearm that was a precursor of the shotgun, arrived on April 24, 2012. It promptly debuted in the American charts at number one, the first White-associated album to do so. Blunderbuss also earned several Grammy nominations, including Album of the Year, Best Rock Album, and Best Rock Song for "Freedom at 21." White's second solo album, Lazaretto, followed in June 2014, preceded by the single "High Ball Stepper." It debuted at number one on the pop charts and earned positive reviews. The Dead Weather released their third album, Dodge and Burn, in September of 2015, and a year later White released Acoustic Recordings 1998-2016, a double-disc compilation of acoustic numbers from his various projects. In April 2017, he dropped a surprise instrumental single called "Battle Cry." A lifelong baseball fan, it was announced that the song would be used as the walk-up music for Detroit Tigers infielder Ian Kinsler, with whom White co-owns the baseball bat company Warstic. In March 2018, the strange, sprawling Boarding House Reach was released, peaking at number one on the Billboard 200. The following year, he was back with the Raconteurs for the group's third album, Help Us Stranger. (Andrew Leahey, AMG)

This album contains no booklet.