---
Album info
Album including Album cover
I`m sorry!
Dear HIGHRESAUDIO Visitor,
due to territorial constraints and also different releases dates in each country you currently can`t purchase this album. We are updating our release dates twice a week. So, please feel free to check from time-to-time, if the album is available for your country.
We suggest, that you bookmark the album and use our Short List function.
Thank you for your understanding and patience.
Yours sincerely, HIGHRESAUDIO
1

2 Heads

03:01

2

Price of Blue

06:22

3

Two

03:38

4

Hard Way

03:13

5

Walking

03:47

6

Lightning

04:15

7

One More Hour

03:43

8

No Question

04:08

9

Awake for the Sunrise

03:58

10

Head of Roses

04:35

Total Runtime

40:40
Info for Head of Roses

On her second full-length record, Head of Roses, Jenn Wasner follows a winding thread of intuition into the unknown and into healing, led by gut feelings and the near-spiritual experience of visceral songwriting.
The result is a combination of Wasner's ability to embrace new levels of vulnerability, honesty and openness, with the self-assuredness that comes with a decade-plus career as a songwriter, producer, multi-instrumentalist and prolific collaborator.
Simply put, Head of Roses is a record about heartbreak, but from a dualistic perspective. It's about the experience of having one's heart broken and breaking someone else's heart at the same time. But beyond that, it's about having to reconcile the experience of one's own pain with the understanding that it's impossible to go through life without being the source of great pain for someone else.
"Part of the journey for me has been learning to take responsibility for the parts of things that are mine, even when I'm in a lot of pain through some behavior or action of someone else. If I'm expecting to be forgiven for the things I've done and the choices I've made and the mistakes that I've made, it would be incredibly cowardly and hypocritical to not also do the work that's required to forgive others the pain they caused me."
Showcasing the depth of Wasner's songwriting capabilities and the complexity of her vision, Head of Roses calls upon her singular ability to create a fully-formed sonic universe via genre-bending amalgamation of songs and her poetic and gut punch lyrics. It's the soundtrack of Wasner letting go – of control, of heartbreak, and of hiding who she is: "I think I've finally reached a point in my career where I feel comfortable enough with myself and what I do, that I'm able to relax into a certain simplicity or straight forwardness that I wasn't comfortable with before." Head of Roses puts Wasner's seismically powerful voice front and center. Those vocals help thread it all together -- it's a textured musicality, quilted together by intentionality and intuition.
Wasner's sophomore album as Flock of Dimes was mostly written during the isolation of early Covid-19 quarantine and fresh heartbreak. Some songs, like the title track, came to Wasner wholly-formed, like fever dreams. Aside from album opener "2 Heads," which Wasner had been saving for this purpose since she wrote it in 2015, Head of Roses was born from just a few months at her North Carolina home, during a feverish period of productivity spanning from last March through June.
On her 2016 debut album If You See Me, Say Yes, Wasner controlled every element of the production, meticulously crafting her solo debut to be a definitive statement of ability and artistry. Despite having succeeded in assuring herself of her own capabilities as a musician and producer, she felt drained by the demands of working in creative isolation. Instead, for Head of Roses, she felt drawn to a looser, more collaborative process—and reached out to friend and co-producer Nick Sanborn (Sylvan Esso) to help her understand what this new process could look like. Recorded with a small group of collaborators in quarantine at Betty's in North Carolina, Head of Roses captures Wasner's vision and expands upon it, with input from Meg Duffy (Hand Habits), Matt McCaughan (Bon Iver/Lambchop), and Adam Schatz (Landlady).
Sanborn and Wasner assembled Head of Roses in the same way you'd put together a mixtape, painstakingly and carefully melding disparate parts into a whole, transcending genre to weave a story of heartache and healing together. There's the undulating "Two," a tapestry of strange whirring machinery, buried saxophone swimming to the surface, "We're all just wearing bodies like a costume 'til we die." Or "Hard Way," hypnotic and trudging forward beneath the slight distortion of Wasner's lilting melodies -- "Couldn't call it off / couldn't make it last / so I took the hard way" -- recorded in one fell swoop during an afternoon at Betty's. Other tracks, like "Lightning," are grounded in sparseness, the warmth of clean electric guitar -- "When you dressed me in / a different skin / I forgot who I am / I watched it happen / But I can't understand." "No Question" feels somehow celestial, born from the chasm between organic and electronic textures, and "Awake for the Sunrise" is a pure and straightforward country ballad, written at 6:30am after a sleepless night. Closer "Head of Roses," a slow-burn, is the fitting thesis of the record, including its imagery: a garden absolutely overrun, blooming all over the place, the thorns of the thing fully inseparable from the flowers themselves.
And in the same way a homemade, painstakingly-crafted mixtape plays out, with the maker's fingerprints left all over its songs – so goes Head of Roses. Carefully curated and culled from the depths of Wasner's heartbreak and healing, it's deeply, intensely personal.
But just as we change ourselves by embracing the pain of loss and uncertainty, so too are the purpose of these songs changed through the act of creating them. Having succeeded in healing the person who made them, they now exist for those who find them in their own moments of need. Always in motion, the original spirit of creation has already flown from this place—but it's left behind a blueprint, a tool for you, to lean on, too.
Flock of Dimes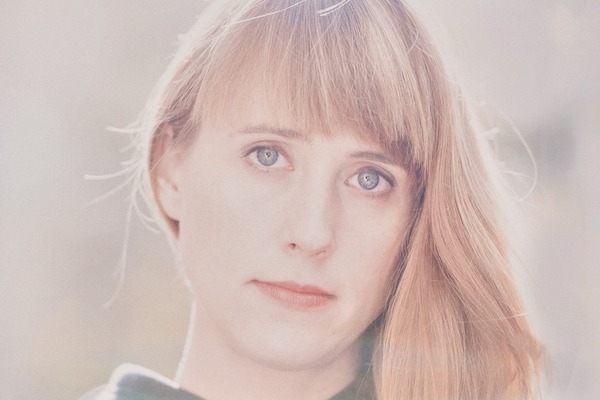 Flock of Dimes
It's been a year since Jenn Wasner left Baltimore, where she grew up, where her family is, where she began playing music, where she started Wye Oak with Andy Stack and where she was a beloved and integral part of the community. "Baltimore, to me, is noise, and light, and excitement, and constant activity, and all the good and bad things that come along with that," says Wasner, who also shared that Baltimore is overwhelming in the best and worst senses of that word. She was worried that it was eating her alive.
Now she lives in a brand new place: in a quiet house in the woods in North Carolina. And so, when you listen to her debut record as Flock of Dimes, If You See Me, Say Yes, think about how when she says yes to one thing, she's saying no to another. How this record is a kind of monument to those moments of being poised on the precipice, that feeling of diving into the new but at the same time looking back at what's left behind. When standing on an edge like that, both sides - what came before, what's ahead - are in such sharp relief, and this record comes out of that intensity; from "Birthplace" to no place at all; from a deep history to a future in flux. Maybe that's why so many of these songs are built around these ecstatic moments; when it feels like something is spilling open or breaking through, from the cosmic dance-dream of "Minor Justice" to the soaring reassurance of "Everything Is Happening Today." Or "Semaphore," a signal sent from a distance, an attempt to bridge the infinite space between two people (or two cities).
Flock of Dimes started out as an outlet for Wasner's more experimental/electronic side and, following a string of 7" singles, this debut LP is the culmination of three years of rapid growth & exploration for her, physically, musically and psychologically. From the initial recording in Baltimore (with Mickey and Chris Freeland), to the process of refining and tweaking (alone and with friends in Durham, Brooklyn, and beyond), to the mixing in Dallas (with John Congleton), it's the first record where Jenn has done almost everything - writing, playing, producing- by herself. She said that making this record on her own after having spent so much time making music in close collaboration was harder than expected, but also liberating. You can hear that in the songs, too - so many of them are about being lost, and being free.
Wasner frequently talks about the various competing versions of herself; the Jenn who tells herself that she's being self-indulgent, that she should be out saving the world (whatever that means); and also the workaholic Jenn who never wants the record to be done, who identifies with Arthur Russell, for whom declaring a song finished felt like a kind of death. But the songs on this record seem to come from another Jenn - the version of herself who "believes in magic, and love, and the mysteries of the universe and shit like that". The Jenn who loves making songs more than anything.
"If You See Me, Say Yes" refers to the decision I've made to continue to share music with people" she explains of the album's title. "I realized long ago that I will always make music - it's such a crucial part of my life, and is the way that I process my experience and, hopefully, find peace. But the choice to share it is separate from that urge - and it comes down to feeling like the connection between people, even amongst strangers, is worth the risk. It's about valuing beauty and connection over fear and alienation, and trying to live with an almost radical sort of vulnerability-- on all levels, at all times." And now we see her, with her most personal, considered & introspective work to date - an album where each track is as essential as the one before it & the one that follows - and we are most definitely, resolutely saying an unconditional yes.

This album contains no booklet.