---
Album info
Album including Album cover
1

End of May

06:20

2

Oknagut

05:57

3

Interlude I

04:59

4

Pros and Cons

06:33

5

Going for It

05:30

6

De Rona

06:13

7

Interlude II

04:46

8

Berger

08:26

9

Nie Aufhören

04:16

Total Runtime

53:00
Info for Pros and Cons | Jazz Thing Next Generation Vol. 89

A variable, melodically and rhythmically exciting debut. Without words, the independent pieces convey feelings and emotional situations. Works by Julius Windisch.
Windisch Trio:
Julius Windisch, piano
Fermin Merlo, bass
Igor Spallati, drums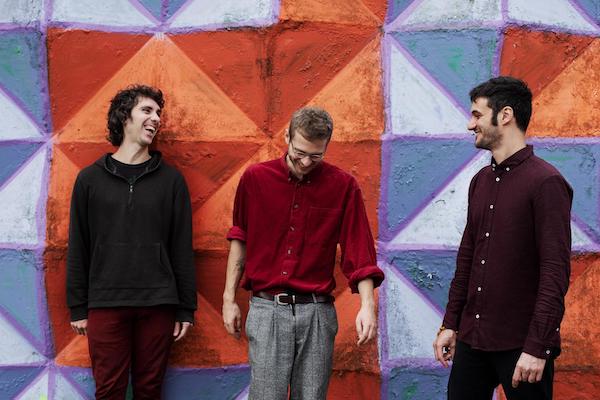 Windisch Trio
presents a variable, melodically and rhythmically exciting debut. Without words, the independent pieces convey feelings and emotional situations, completely in the sense of Julius Windisch, who prefers to listen to music that "affects me emotionally." The personal sound language of the three musicians and their impressive oscillation between transparency and compression create mesmerizing moments and generate distinctive sparks from the piano trio format.
Julius Windisch
was born in Stuttgart on Sept. 7, 1995 and grew up in Offenburg. He studied at the University of the Arts, Bern, in 2014-2017, among others under Django Bates, Manuel Bärtsch and Colin Vallon. In 2017-2019, he studied in the European Jazz Master program at Rytmisk Music Conservatory, Copenhagen. In 2015 and 2016, Windisch was a fellow of the Lyra Stiftung Zurich. He received further funding from: Musikfonds, Schweizer Interpretenstiftung, Foundation SUISA, Kultur Stadt Bern and Canton Bern. He has played with Peter Bruun, Kresten Osgood, Philipp Gropper, Bernhard Meyer, Tristan Renfrow and others.
Fermin Merlo
was born in Buenos Aires on April 28, 1992. The son of a double bass professor, he was a child prodigy and an active part of the metropolitan scene for a decade. He played with various projects in the most important clubs and festivals in South America. Merlo also toured internationally in bands with Tim Berne, Tony Malaby, Leo Genovese, Ralph Alessi, Mike Moreno and John Hollenbeck. Since his arrival in Berlin, he has worked with Elias Stemeseder, Uli Kempendorff, Johannes Fink, Felix Henkelhausen and others.
Igor Spallati
was born on August 16,1985 and grew up in Perugia. He studied there until 2009 at the Conservatorio di musica and then at the UdK (Jazzinstitut) Berlin. Since then, he has played in stylistically diverse projects, such as Silke Eberhard's Potsa Lotsa XL, Musina Ebobissé Quintet (nominated for the German Jazz Prize 2021), Simon Kanzler's Talking Hands and the Wolfgang Schmidtke Orchestra. He has also participated in various recordings, such as Anna Webber's Percussive Mechanics (with Elias Stemeseder, Max Andrzejewski, James Wylie et al.; Pirouet Records) and Benjamin Schaefer's Hive Mind (with Frank Wingold and Jonas Burgwinkel).

This album contains no booklet.