---
Album info
Album including Album cover
1

Jeep Jazz (Remastered)

04:42

2

Third Wind (Remixed and Remastered)

04:45

3

My Cherie Amour (Remixed and Remastered)

06:08

4

Somebody Else's Guy

05:35

5

Take My Hand (Remixed and Remastered)

04:57

6

Seems Like One of Those Daze (Remixed)

04:11

7

She's All That

05:23

8

Too Late (Quiet Storm Remix)

04:15

9

All Nite (Remastered)

05:08

10

It is What It Is (Remixed and Remastered)

06:11

11

Natural Thing (Remastered)

03:50

12

Flying High (Remixed and Remastered)

06:34

13

Joe Zawinul (Remixed and Remastered)

06:43

14

Don't Keep Me Waiting (Remastered)

05:12

15

New Urban Jazz (Remastered)

04:48

16

What is New Urban Jazz (Remastered)

00:46

Total Runtime

01:19:08
Info for Newurbanjazz (Remastered)

Bob Baldwin is a New York-born contemporary jazz pianist, music composer, author, and producer, who learned music from his father, Robert (Bob) Baldwin, Sr. Baldwin's recording career started in 1983. He has earned five SESAC Music awards, initially for his 2002-2003 airplay of "The Way She Looked At Me," followed by one for his 2008 airplay on NewUrbanJazz.com, one in 2010 for his Never Can Say Goodbye: A Tribute to Michael Jackson, and one in 2011 for NewUrbanJazz.com2 / Re-Vibe, and one for his disc "Twenty". His 2015 release, "MelloWonder / Songs In the Key of Stevie", which honors Stevie Wonder, debuted #16 on the Billboard Overall Jazz Charts.
Bob Baldwin, piano, keyboards, Rhodes, bass, percussion, vocals
Zolea Ohizep, vocals, backing vocals (1, 8)
Dennis Johnson, drums, keyboards, bass
Joey Sommerville, trumpet, flugelhorn
Tony Clarke, shakers, tambourine (2)
Najee, saxophone (3)
Jocelyn Brown, vocals (4)
Annette E. Brown, vocals (4)
Ragan Whiteside, flutes, vocals (5)
Tyrone Iris, vocals (6, 11)
Marion Meadows, saxophone (7)
Phil Perry, vocals (8)
Toni Redd, vocals, backing vocals (10, 12)
Freddie Jackson, vocals (11)
Frank McComb, background vocals, scat vocal, synth solo (12)
Ike Stubblefield, organ (13)
Chuck Bithorn, percussion (13)
Adam Mewherter, trombone (13)
Gordon Vernick, trumpet (13)
Deji Coker, tenor saxophone (13)
ASoulBorn, lead vocals (14)
Della Croce, lead rap vocal (15)
Digitally remastered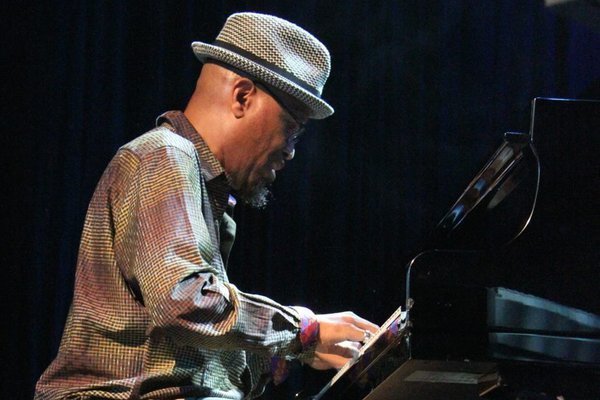 Bob Baldwin
New York native Bob Baldwin has recorded on six of the seven inhabitable continents, and while Antarctica is not on his recording bucket list, his international list, including Dubai, Brazil, South Africa, Spain, UK, Canada, is quite impressive. "Whether it's a crowd of 30,000 or a small restaurant of 60, I refuse to rob my audience of great music and a good experience", says Baldwin.
His 'theme' projects of Stevie Wonder, Thom Bell and Michael Jackson have all charted mightily on the Billboard Jazz charts, all hitting in the top 15.
His latest releases "Never Can Say Goodbye" and "Never out Of Season", were both remixed and remastered in the spirit of hi-def. Whereas older recordings would peak at the average 16-bit maximum, Bob is trying to push the envelope in re-tracking some of the music in 24-bit (and sometimes 32-bit mode).
What's next? Well...funny you should ask. Bob Baldwin will be releasing another cool theme project of a very special music group...stay tuned.
The Brazilian-American Soundtrack (2016) was his 22nd disc, and is a fantastic journey through Rio, Ipanema Beach, Atlanta and New York City and showcases original music, plus music from legendary writers and artists like Djavan, Ivan Lins and Antonio Carlos Jobim.
Also, check out his 23rd disc, "The Gift of Christmas", featuring Marcus Anderson and Corvina Nielsen, released in 2016.

This album contains no booklet.