---
Album info
Album including Album cover
I`m sorry!
Dear HIGHRESAUDIO Visitor,
due to territorial constraints and also different releases dates in each country you currently can`t purchase this album. We are updating our release dates twice a week. So, please feel free to check from time-to-time, if the album is available for your country.
We suggest, that you bookmark the album and use our Short List function.
Thank you for your understanding and patience.
Yours sincerely, HIGHRESAUDIO
Meredi:

1

Annual Rings

03:33

2

I Am Stardust

04:27

3

Waldeinsamkeit

03:41

4

I Cave In

05:30

5

Above

03:52

6

Circles in the Sky

02:46

7

Crane

05:19

8

Song for Rosemarie

05:17

9

A Final Breath

06:06

Total Runtime

40:31
Info for Stardust

Stardust is Meredi's debut album, and a collection of early and more recent music. Meredi's certainty towards composition, and an old piano which lingered at her home's hallway, meant she had an early start, "I don't really remember when I started to compose, it feels like the music was always in my head and I just learned how to bring it to live," she reminisces, "The piano was always my island or retreat, I spent a lot of time by the piano with my melodies."
The pastime developed into a passion, the passion uncovered a talent, and soon enough Meredi was studying music and composition at university.
While developing her technical abilities, Meredi had always felt her studies to be a constraining experience, "I felt limited and overwhelmed with prejudices and rules. It was about reaching the mind, not the heart," recalls Meredi. She is after all part of a generation creating art beyond categories or genres. A generation blessed with infinite possibilities to virtually travel through space and time. As a young and free woman in Berlin, Meredi would be studying classical music during the day, and clubbing at night. The trance of nightclub goers was alluring to her, much more than the coldness and stiffness found in concert halls. "I went to lots of techno clubs and the energy in these clubs, this kind of longing that the crowd felt, was so mesmerizing to me."
A youthful sense of freedom, as well as a cosmopolitan grasp of different cultures can be felt subtly throughout Stardust. Take a track likeCircles in the Sky for instance, which superimposes a simple, stripped-down melody over such a punctual bass line that it almost feels electronic. Notice how the peaks of intense emotion in Crane, could have come straight out of the chorus of a pop tune, "I never thought in genres, for me it was always about what I felt when I listened to a song," she says. But while Stardust captures the infinite possibilities of Meredi's generation, it also manifests something of the longing,and sometimes alienation, caused by these circumstances.
In listening to Stardust, it is clear how much the feeling of longing has inspired Meredi. Every track seems to be connected by a nostalgic yearning for something that wasn't fully consummated or lived. Meredi says that the melodies in her head will often play full blast when she feels this unique kind of craving, "There are these special moments, moments with a certain kind of energy, like for example when you see something very beautiful you feel very much this longing, you want to take it, to have it, to be that. You want it so much, that you don't want to be separate from it."
Stardust embodies Meredi's desire and need to compose. It's a visceral and personal expression but it's also something external to her. It's her relation to her surroundings, her connection to her past and generation. Her tracks are as much her compositions, the melodies in her head, as they are compositions of and about her time. Stardust, the album and the matter, connects the personal to the collective.
Meredi, piano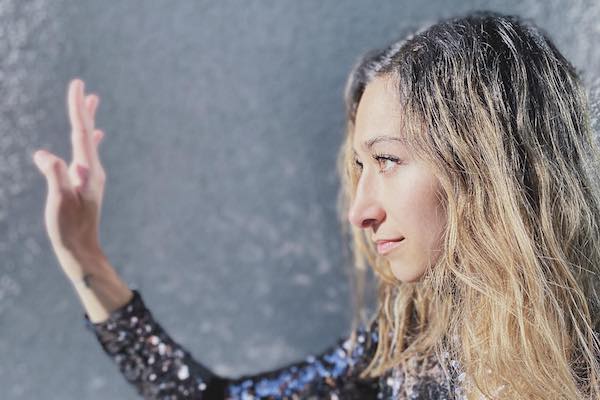 Ina Meredi Arakelian
was born on December 4th, 1992 in Berlin, Germany.
She began piano lessons at the age of six, and at the age of 10 she was accepted to the C.P.E. Bach Musikgymnasium, a performing arts school supported by the Hanns Eisler Music Conservatory in Berlin, Germany. There she continued studying piano and harp, and in the year 2005 she began studying composition at the age of 13. She studied composition with Professor Joylon Brettingham-Smith at the University of the Arts and Music, as well as with Helmut Zapf at the Hanns Eisler Conservatory. She just finished her Bachelor of arts in composition for film and media with Professor Gerd Baumann at the Conservatory of Music in Munich, Germany.
In 2018 she composed the music for the Marcus H. Rosenmüller film "Unheimlich perfekte Freunde" together with Andrej Melita and Florian Paul and several music for series and television, among others for ARTE and ARD. Her music is played in concerts and on classical radio stations like BR-Klassik.
Her first orchestral pieces were performed in the spring of 2012, and from that point on she has been winning many composition competitions. She won 4 prizes at "Young Composers" Jeunesses Musicales. She won a special prize from the Berlin Philharmonie through the Jeunesses Musicales young composers competition. She won many "Young Composers" competitions in the state of Brandenburg, and won a double prize at the Halberstadt Orchester workshop IMPULS Festival for New Music in 2014.
In 2007 Meredi began to write music for theater plays and movies. Some of her successes include the prize winning film "Find Fix Finish", "The case of Asaria", "FilmFrauen Die Interviews", "All I never wanted", "Step outside", and several more.
In 2020 her debut album STARDUST will be released on Modern Recordings, BMG.

This album contains no booklet.