---
+ Eleven: Modern Jazz Classics (Remastered Contemporary Records 70th Anniversary Series) Art Pepper
Album info
Album including Album cover
I`m sorry!
Dear HIGHRESAUDIO Visitor,
due to territorial constraints and also different releases dates in each country you currently can`t purchase this album. We are updating our release dates twice a week. So, please feel free to check from time-to-time, if the album is available for your country.
We suggest, that you bookmark the album and use our Short List function.
Thank you for your understanding and patience.
Yours sincerely, HIGHRESAUDIO
1

Move

03:29

2

Groovin' High

03:23

3

Opus De Funk

03:14

4

Round Midnight

03:34

5

Four Brothers

03:00

6

Shaw 'Nuff

02:58

7

Bernie's Tune

02:49

8

Walkin' Shoes

03:31

9

Anthropology

03:19

10

Airegin

03:00

11

Walkin'

05:16

12

Donna Lee

03:21

Total Runtime

40:54
Info for + Eleven: Modern Jazz Classics (Remastered Contemporary Records 70th Anniversary Series)

Art Pepper + Eleven – Modern Jazz Classics is a 1960 jazz album by saxophonist Art Pepper and a group of other musicians performing arrangements by Marty Paich who directed the ensemble. The recording is one of several dates Pepper made with Paich in 1959 and is the only one with Pepper as leader. The recording focuses on Paich's large group arrangements of modern jazz classics, including Denzil Best's "Move," Thelonious Monk's "'Round Midnight," Gerry Mulligan's "Walkin' Shoes". Other highlights of the recording are Pepper's clarinet performances on "Anthropology" and the alternate takes of "Walkin'."
Celebrating 70 years of Contemporary Records, Saxophonist Art Pepper's classic big band album +Eleven features modern jazz classics by Dizzy Gillespie, Thelonious Monk, Charlie Parker and more. First released in 1960 and recorded by legendary engineers Roy DuNann and Howard Holzer, this new edition features ALL-ANALOG mastering from the original tapes by Bernie Grundman.
Art Pepper, alto saxophone, tenor saxophone, clarinet
Pete Candoli, trumpet (3, 4, 8, 10)
Al Porcino, trumpet (1, 2, 5, 6, 7, 9, 11–15)
Jack Sheldon, trumpet
Dick Nash, trombone
Bob Enevoldsen, valve trombone, tenor saxophone
Vincent DeRosa, French horn
Herb Geller, alto saxophone (3, 4, 8, 10)
Bud Shank, alto saxophone (2, 6, 9, 14, 15)
Charlie Kennedy, alto saxophone (1, 5, 7, 11–13)
Bill Perkins, tenor saxophone (2–4, 6, 8–10, 14–15)
Richie Kamuca, tenor saxophone (1, 5, 7, 11–13)
Med Flory, baritone saxophone
Russ Freeman, piano
Joe Mondragon, bass
Mel Lewis, drums
Marty Paich, arranger, conductor
Digitally remastered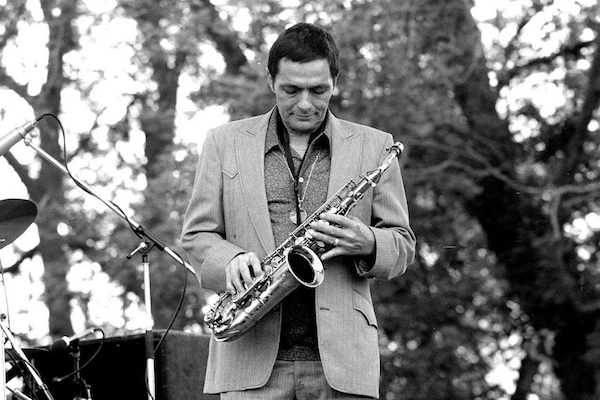 Art Pepper
born in Gardena, California on September 1, 1925 and raised in nearby San Pedro, began playing clarinet at age 9 and, by 15, was performing in Lee Young's band at the Club Alabam on Central Avenue, the home of jazz in prewar Los Angeles.
He joined Stan Kenton's band, touring the U.S. and gaining fame, but was drafted in 1943 serving as an MP in London and performing with some British jazz bands. He returned to the States and to Kenton, touring and recording. In 1952 he placed second only to Charlie Parker in the Down Beat jazz poll. Probably his most famous recording from that period is his stunning performance of "Art Pepper," written by Shorty Rogers (as part of a series of charts Kenton had commissioned to feature members of his band).
Art left Stan Kenton in 1951 to form his own group, occasionally recording for Rogers and others. He signed with Contemporary Records in 1957.
From the beginning Art's playing combined a tender delicacy of tone with a purity of narrative line—a gift for storytelling that was made irresistible by an inherent, dancing, shouting, moaning inability to ever stop swinging.
He was one of the few alto players to resist the style and tone of Charlie Parker. What he failed to resist was the lure of drugs, ubiquitous, at that time, among jazz musicians. And although some users managed to get through and over their addictions, Art, survivor of a rocky childhood (alcoholic neglectful mother, alcoholic violent father), unbalanced from the get-go, never did quite triumph over his, though he may have fought them to a draw.
So, in 1952, he began a long series of hospitalizations and incarcerations for violations of the drug laws of his time—possession, internal possession ("marks"), and then for violations of his previous releases (more possessions and internal possessions). In time, he became a petty thief, a real thief, a robber (though not an armed robber; his fellow criminals thought he was too crazy to be trusted with a gun). He served time for the Feds (Terminal Island) and for the State of California (San Quentin). He prided himself on being "a stand-up guy," a good criminal.
All this history makes a pretty gripping story as it's told by Art with his wife Laurie Pepper in their book, Straight Life (DaCapo). What's surprising is that the music he managed to make during irregular bursts of freedom was enthralling, too. The gift was starved for the spotlight, for opportunities for performing and recording, but it flowered in the dark, became deeper and more soulful. The performances—from The Art Pepper Quartet (1952) and Art Pepper Meets the Rhythm Section (with Miles Davis's rhythm section) on Contemporary (1957) all the way through the recordings he made at the Village Vanguard (Contemporary, 1977) and his later recording with strings (Winter Moon, Galaxy, 1981)—are brilliant, poignant, and a joy to hear. The rigor and abandon with which he lived his life were present in every note he played.
Art Pepper died June 15, 1982 of a cerebral hemorrhage. But the 1979 publication of Straight Life and accompanying press had revived Art's career. With Laurie's help, he spent the last years of his life trying to make up for lost time, making each performance a life-or-death occasion, touring worldwide with his own bands, recording over a hundred albums, writing songs, winning polls, respect, and adulation.
Most of his albums are still available for sale. Laurie Pepper is releasing the best of what remains unreleased and is working on a movie based on the book, Straight Life. •

This album contains no booklet.