---
Album info
Album including Album cover Booklet (PDF)
I`m sorry!
Dear HIGHRESAUDIO Visitor,
due to territorial constraints and also different releases dates in each country you currently can`t purchase this album. We are updating our release dates twice a week. So, please feel free to check from time-to-time, if the album is available for your country.
We suggest, that you bookmark the album and use our Short List function.
Thank you for your understanding and patience.
Yours sincerely, HIGHRESAUDIO
Éric Tanguy (b. 1968):

1

Tanguy: Quintette pour piano et quatuor à cordes

13:46

2

Tanguy: In a Dream, pour violon et piano

08:38

3

Tanguy: Spirales, pour violoncelle et piano

06:28

4

Tanguy: Nachtmusik, pour piano seul

06:55

5

Tanguy: Rhapsodie pour alto et piano

10:21

6

Tanguy: Sonata Breve, pour violon seul: I. Lyrique

03:40

7

Tanguy: Sonata Breve, pour violon seul: II. Étrange

03:04

8

Tanguy: Sonata Breve, pour violon seul: III. Vertigineux

02:13

9

Tanguy: Lacrymosa, pour clarinette et piano

06:54

10

Tanguy: Trio pour piano, violon et violoncelle

12:00

Total Runtime

01:13:59
Info for Tanguy: In A Dream

Eric Tanguy's focus on "imagination, poetry and an interior world" has helped to make him one of the most widely performed French composers of today. Belonging in a line that leads back from his mentor Henri Dutilleux to Messiaen and Debussy, he does not identify with any specific 'school' of composition. His aesthetic has also been shaped by the music of Sibelius and his technique is characterised by intricate use of modes. "There is rigour and purpose behind my music," he says, but I don't expect the listener to have to decode it … It's the feeling that matters." The album In a Dream takes its title from a piece for violin and piano, one of the eight chamber works on its programme. Composed between 1999 and 2019, they are performed here by violinists Alexandra Conunova and Rosanne Philippens, viola-player Lise Berthaud, cellist Edgar Moreau, clarinettist Pierre Génisson, pianists Suzana Bartal and David Kadouch, and string ensemble Quatuor Diotima.
Edgar Moreau, cello
Suzana Bartal, piano
Lise Berthaud, vola
Alexandra Conunova, violin
Pierre Génisson, clarinet
David Kadouch, piano
Rosanne Philippens, violin
Quatuor Diotima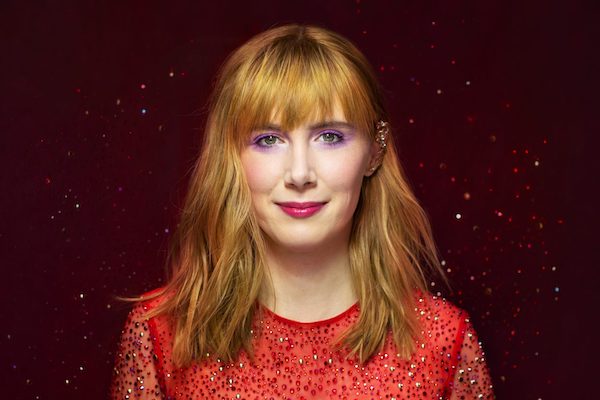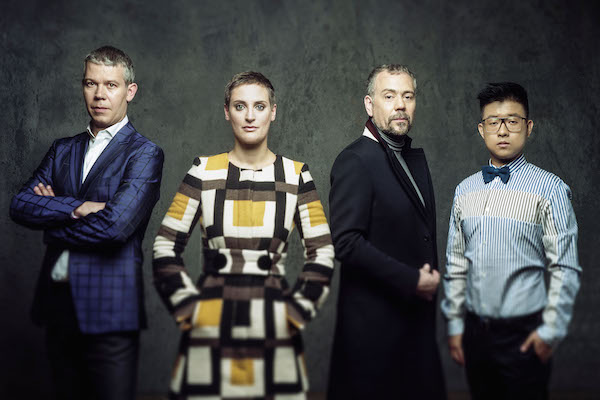 Suzana Bartal
establishes herself as one of the foremost pianists of her generation. Her playing has been hailed as "brilliant, full of shades and virtuosic" by the Bonner Anzeiger. Recent performances have taken her to prestigious venues such as the big hall of the Paris Philharmonie, the Auditorium of Radio France, the Auditorium of the Musée du Louvre, Salle Pleyel and the Auditorium of the Musée d'Orsay in Paris, the Beethoven-Haus in Bonn, Merkin Hall in New York, the Wallis Annenberg Center for Performing Arts in Los Angeles, the Palazzetto Bru Zane in Venise, as well as Milton Court in London. Highlights include concerts at the Festival de Pâques Aix-en-Provence, the Festival de l'Epau, the Rencontres Musicales Evian, the Festival Berlioz, the Festival de Besançon, Festival "Classique au Vert" in Paris, the Vichy Opera House, the Kaposvar Chamber Music Festival in Hungary, Schloss Elmau in Germany and the Turku Music Festival in Finland.
She has made appearances on ARTE Concert, the French radio (Europe 1, France Musique, Radio Classique, Radio France Internationale), Rai 3 Radio Italy, RTS Espace 2 Switzerland, the Bayerischer Rundfunk (BR), the WDR (West Deutscher Rundfunk), the NDR (Norddeutscher Rundfunk), the Danish Radio (DR), Radio Klassik Austria, the Belgian Radio RTBF3, the Hungarian and Romanian radio, as well as French, Portuguese, Hungarian and Romanian television channels.
After performing on several occasions the complete Liszt "Années de pèlerinage" in three concerts on the same day, her recording of this cycle was released in a triple abum on the label Naïve in March 2020 to praiseful reviews: ""These three perfect discs (…) consacrate the new priestess that the piano of Liszt was awaiting" (Jean-Charles Hoffelé).
Praised by the international critic, the album has received a prize from the Liszt Society in Budapest, as well as "5 stars" from the German magazine Fono Forum, as well as Classical Source UK. It was chosen "CD of the day" on Radio Klassik Austria.
Her next CD recording will be published in May 2022 on the prestigious label Erato/Warner and includes chamber music works by Eric Tanguy with partners Edgar Moreau, Alexandra Conunova, Lise Berthaud, Pierre Génisson and the Diotima Quartet.
Suzana Bartal has been appointed the new artistic director of the Festival Piano à Riom starting its 34th edition in 2020.
Her first album with solo works by Schumann has been released in March 2016 by Paraty (Harmonia Mundi distribution) and has been warmly received by the critics. The recording was « Coup de coeur » on Radio France Internationale and Bertrand Boissard wrote in the magazine Diapason : "The depth of her touch combines with the richness of the textures (…) the playing is characterized by its softness, seduces by its plasticity (..) assuredly, a musician."
She performed under the baton of conductors Marzena Diakun, Ariel Zuckermann, Adrien Perruchon, Roberto Fores Veses, Peter Oundjian, Eero Lehtimäki, Kensho Watanabe, Samuel Jean and Wolfgang Doerner, with ensembles such as the Orchestre Philharmonique de Radio France, Orchestre National d'Auvergne, Orchestre Pasdeloup, the Orchestre National d'Avignon, the Joensuu Symphony Orchestra, the Jyväskylä Sinfonia, the Orchestre Lamoureux or the Madeira Classical Orchestra.
Suzana's wide range of repertoire reaches from solo works and concertos to chamber music works, all of which she actively and passionately performs. She has given concerts all around the world: in Germany, Holland, Italy, Spain, Switzerland, Hungary, UK, Belgium, Finland, Denmark, Czech Republic, Portugal, France and Romania as well as the US, China and Japan.
Suzana is also an enthusiastic advocate of contemporary music and has worked with some of the most significant composers of our day, such as Thomas Adès and Eric Tanguy. She performed the world premiere of Tanguy's "Rhapsodie" for viola and piano with Lise Berthaud at the Festival de Pâques Aix-en-Provence. This premiere was described as being of a "jubilatory virtuosity" by Thierry Hillériteau (Le Figaro). She also collaborated with Oscar-winning film composer Gabriel Yared.
Extremely active as a chamber musician, Suzana has performed with violinists Kristóf Baráti, Josef Spacek, Alina Pogostkina, Andrey Baranov, Julia Pusker, Rosanne Philippens, Alexandra Conunova, Sayaka Shoji, Alexandra Soumm, Mayu Kishima, Déborah Nemtanu, Guillaume Sutre, violists Lise Berthaud and Pierre Lenert, cellists Henri Demarquette, István Várdai, Benedict Klöckner, Claudio Bohorquez, Edgar Moreau and Aurélien Pascal, clarinetists Pierre Génisson and Raphaël Sévère, trumpet/horn player David Guerrier, the Quatuor Diotima, Calder, Zaïde and Van Kuijk, as well as the tenor Stanislas de Barbeyrac.
Suzana Bartal was the winner of the New York Concert Artists Concerto Competition in 2013 and has made her NYC debut with orchestra in 2014. She was also the winner of the 2012 Woolsey Concerto Competition. A recipient of the prestigious scholarship from the Yamaha Music Foundation of Europe, Suzana has also been supported by the Fondation Nadia et Lili Boulanger, the ADAMI and the Williamson Foundation.
French-Hungarian pianist Suzana Bartal was born in Timişoara (Romania) and started her musical education in her hometown. Only three years later she became a winner of national and international competitions and gave her first solo recital at the age of 12 and had her first concerto apparition at the age of 13. In 2005 she decided to move to France where she studied with Denis Pascal, Pierre Pontier and Florent Boffard in Paris and in Lyon at the CNSMD. Between 2011 and 2014, Suzana has perfected her skills at the Yale School of Music under the guidance of Peter Frankl. She received her Doctorate of Musical Arts from Yale and was awarded the Harriet Gibbs Memorial Prize for excellency in studies. In 2013 – 2014 Suzana has been a Teaching Fellow at the Yale College.
Many distinguished artists have influenced Suzana's musical and artistic development, such as: Sir András Schiff, Leon Fleisher, Paul Lewis, Menahem Pressler, Jean-Claude Pennetier or Matti Raekallio, as well as the Ysaÿe Quartet, the Tokyo String Quartet or the Emerson Quartet. She has been invited to take part in the very selective International Musician's Seminar in Prussia Cove (UK).
Quatuor Diotima
The Quatuor Diotima is one of the most in-demand chamber ensembles in the world today. It was formed in 1996 by graduates of the Paris National Conservatory.
The quartet's name evokes a double musical significance: Diotima is at once an allegory of German romanticism – Friederich Hölderlin gives the name to the love of his life in his novel Hyperion- and a rallying cry for the music of our time, brandished by Luigi Nono in his composition Fragmente-Stille, an Diotima.
The Quatuor Diotima has worked in close collaboration with several of the greatest composers of the late twentieth century, notably Pierre Boulez (who revised his Livre pour Quatuor for them) and Helmut Lachenmann. The quartet regularly commissions new works from the most brilliant composers of our time, including Toshio Hosokawa, Miroslav Srnka, Alberto Posadas, Mauro Lanza, Gérard Pesson, Rebecca Saunders and Tristan Murail.
Reflected in the mirror of today's music, the quartet projects a new light onto the masterpieces of the 19th and 20th centuries, especially Beethoven, Schubert, the Second Viennese School (Schoenberg, Berg and Webern), as well as Janáček, Debussy, Ravel and Bartók.
In the quartet's rich discography one finds, notably, their interpretations of the Bartok's quartets, the Second Viennese School and the definitive version of the Livre pour Quatuor by Pierre Boulez (on Megadisc). Their recordings are regularly praised and awarded by the international musical press: French magazine Diapason's Diapason d'Or (five awards including two Best of the Year), Classica (Best of the Year), Télérama, Grammophone (Editor's Choice), The Strad, and many others.
The Quatuor Diotima has recorded exclusively for the Naïve label for ten years; in 2016 they launched their Diotima Collection for that label, devoted to the works of major composers of our time. The first releases in the collection, devoted to Miroslav Srnka and Alberto Posadas, are to be followed with musical portraits of Gérard Pesson, Enno Poppe and Stefano Gervasoni. In 2019, Quatuor Diotima will record works by Rune Glerup, Tristan Murail and Rebecca Saunders.
Since 2008 The Quatuor Diotima has had a privileged relationship with the Région Centre-Val de Loire, which hosts the quartet in residence. This relationship is also an important laboratory for artistic and pedagogical projects. The Quatuor Diotima has developed a series of quartet concerts in Orléans that brings together a new generation of quartets with established ensembles. At the l'Abbaye de Noirlac, the quartet hosts and teaches master-classes that bring together young composers and quartets from around the world.
The Quatuor Diotima appears regularly in the world's finest halls and concert series. They will perform this season in renowned chamber music series (e.g. Konserthuset Stockholm, Concertgebouw Brugge, Muziekgebouw Amsterdam) as well as those devoted to premiers and contemporary music (e.g. GNEM Marseille, Gong Festival Copenhagen, Wien Modern or Transit Leuven). Their debut at Philharmonie Berlin will be followed by many engagements in Germany, such as Nürnberg, Stuttgart, Kassel, Hamburg, Schwetzingen, Munich, Diusburg and Hannover.
New works to be premiered this season include those by Eric Tanguy (octet), Enno Poppe (quintet for two celli) and Oscar Bianchi.
The Quatuor Diotima is also regularly invited by the University of York for a series of concerts, chamber music master classes, and to work with student composers.
Autumn of 2018 marks the beginning for the quartet of a three-year residence as invited artists at Radio France in Paris. During the residence period they will perform their habitual repertoire, but will also work with guest musicians in chamber music and rare works for quartet and orchestra, as well as several commissioned works in partnership with other concert series and European radio services. In 2019-2020, the Quatuor Diotima will perform the late string quartets by Ludwig van Beethoven in a series of three concerts.
The Diotima Quartet is supported by the DRAC and the Région Centre-Val de Loire, and regularly receives assistance from the Institut Français, Spedidam, Musique Nouvelle en Li­berté, Fonds pour la Création musicale and from Adami, as well as from private sponsors.
2018 Diotima Quartet has been awarded the European Cultural Heritage Award by the French Ministry of Culture.

Booklet for Tanguy: In A Dream