---
Album info
Album including Album cover
1

People Chase (Steeplechase)

04:55

2

The Scatter (Red Cross)

05:14

3

Bird's Song (Relaxin' At Camarillo)

03:21

4

Parker's Mood

04:42

5

Grapple With The Apple (Scrapple From The Apple)

05:22

6

Audubon's New Bluebird (Bluebird)

04:49

7

Sheila, Jazz Child (Cheryl)

04:43

8

Quasimodo

06:43

9

Now's The Time

04:31

10

Yardbird Suite

06:17

11

Ko Ko / Cherokee

04:27

12

These Foolish Things

05:26

Total Runtime

01:00:30
Info for Sing a Song of Bird

Vocalist ROSEANNA VITRO is a favorite among jazz aficionados and musicians alike. That's why Cedar Walton has said, "Roseanna Vitro, one of my favorite vocalists, sings with a great feeling for jazz. Her readings on major compositions are monumental." Her outsized talents and passion for the music are matched only by the generosity of her spirit, which shines beautifully on her newest recording SING A SONG OF BIRD, a celebration of the great and inimitable CHARLIE PARKER.
Vitro conceived this project driven by a desire to develop new lyrics to Parker tunes. She chose to share the microphone with three of her mentors, bebop jazz legends SHEILA JORDAN, BOB DOROUGH, and MARION COWINGS, each of whom take solo turns with their soulful interpretations of several compositions by Bird. SING A SONG OF BIRD has taken a long time to come to fruition. It was recorded in two sessions, the first in 2017 and the second in 2021.
Vitro had seen Jordan many times on the New York City jazz scene. She has held Jordan in the highest regard, not only for her singing, but also who she is as a person. Vitro says, "I love everything about Sheila. She is a shining example for young or older jazz singers all over the world. She treats everyone with love and dignity, plus she proudly carries the soul and spirit of Charlie Parker's music."
Vitro and Dorough are both natives of Arkansas. They first met in 1998, when they were inducted into the Arkansas Jazz Hall of Fame. They soon became friends, and Vitro recorded his song "Nothing Like You" on her 1994 release, Softly. But she had never worked with Dorough, nor had she worked with Jordan. So Vitro conceived of the Bird album as a way to share the stage with two of her favorite artists.
Jordan and Dorough were thrilled with the opportunity to appear on the same bill with each other and Vitro, and the chemistry was apparent right from their first gig at the Deerhead Inn in the Poconos. Vitro relates the story of one of their last gigs, "Bob was such a beautiful soul. We were scheduled to do a show at Kitano in New York, but Bob pulled out. He was very ill with cancer and was going into hospice. It was terrible news. The show was booked and I had already hired a replacement, when I got call from Bob asking me if I still wanted him to do the show because he didn't die and they kicked him out of hospice. He showed up and was amazing."
Because Dorough's health was failing, Vitro quickly organized a session to document his vocalese to Parker's "Bluebird" and lyrics to "Red Cross." Vitro is known as one of the premier interpreters of lyrics, and her concept for the album was to sing several Bird tunes with fresh lyrics. She and her husband PAUL WICKLIFFE, who is also a master recording engineer and producer of this album, wrote new lyrics to some tunes, as did Dorough and Jordan. Vitro relates, "I flipped when I first heard Bob's masterpiece, 'Audubon's New Bluebird.' Bob had started writing the lyrics years ago, but never got around to finishing. Although he had wanted to finalize them for years, making the album was the impetus he needed to finally complete them. He was 94 years young when he finished the lyrics and recorded with us. It was worth the wait."
Vitro assembled some of the top East Coast musicians for the first session, including MARK GROSS on alto saxophone, who is featured on two Grammy-winning albums of Dave Holland, pianist JASON TEBOREK, prolific bass player DEAN JOHNSON, and veteran jazz drummer BILL GOODWIN, well-known for 30 years with Phil Woods. Unfortunately, the album was put on hold after Bob Dorough's passing, in addition to many life changes, including Covid-19.
When it looked like the worst of the pandemic was behind us, Vitro arranged for a second session with a new band. She brought on board an old friend, jazz singer MARION COWINGS, a master of scat and vocal technique. Vitro says, "Jon Hendricks loved Marion. He possesses an extraordinary voice, interpreting bebop music with clear diction and heart."
She also added famed saxophonist GARY BARTZ to the mix. Bartz's history with McCoy Tyner plus his compositions and recordings are well-known in the jazz world. Also in the band are two-time Grammy winner, pianist ALAN BROADBENT, and swingin' drummer ALVESTER GARNETT. Bassist Dean Johnson, who appears on the first session, completes the band.
Vitro opens the album with "People Chase," based on "Steeplechase," with a tale of how the "human race is like a horse race" written by Paul Wickliffe. Vitro and Dorough trade scats on "The Scatter," with new lyrics by Dorough sung to Bird's "Red Cross." "Bird's Song" ("Relaxin' at Camarillo") by Sheila Jordan, is a history of Bird and the musicians who were on the scene. Jordan sang with Bird and her singing on the tune is a master class in bebop phrasing. Cowing's rich, baritone voice breathes new life into "Parker's Mood," with the original lyrics by King Pleasure.
"Audubon's New Bluebird," based on "Bluebird," is a prime example of the wit, personality, and immense songwriting talents of Dorough. Vitro finally gets her chance to perform with Jordan on "Sheila, Jazz Child," based on "Cheryl" with the original first verse lyrics by Gary Brocks, followed by Wickliffe's ending two verses. On "Quasimodo," Jordan adds her own original lyrics that describe how important Bird's music has been to her. Vitro takes a solo turn on "Grapple with the Apple," based on "Scrapple From the Apple," re-imagined as a bossa nova with Wickliffe's lyrics about a New Yorker flying to the beach to escape the madness. Cowings really swings on "Now's the Time," singing Jon Hendricks' well-known lyrics with one verse by Eddie Jefferson.
Vitro sings Bird lyrics to "Yardbird Suite." "Koko/Cherokee" is an instrumental tune featuring the magnificent Gary Bartz. Vitro saved "These Foolish Things" for the closer. Although it's not a Charlie Parker tune, she wanted to sing these beautiful lyrics with Bob and Sheila. This song speaks to the joy and love they shared together in this special moment. It is a unique and memorable recording with three legends singing together.
SING A SONG OF BIRD is a special recording that goes beyond being a mere tribute album – it's legacy. Dorough was 94 and Jordan was 89 when they recorded the heartfelt stories from their lives. Their status as jazz legends is uncontested. Dorough is no longer with us, but Jordan is still going strong, with a busy schedule and performances around the world. Marion Cowings may be heard for the first time here, but we're sure it won't be the last. And, of course, we are very lucky to have Roseanna Vitro still making music and dedicated to exploring new avenues of creativity, as she will for years to come.
Roseanna Vitro, vocals (Session 1 + 2)
Bob Dorough, vocals
Sheila Jordan, vocals
Marion Cowings, vocals (Session 2)
Jason Teborek, piano
Dean Johnson, bass (Session 1 + 2)
Mark Gross, alto saxophone
Gary Bartz, alto saxophone (Session 2)
Alan Broadbent, piano (Session 2)
Alvester Garnett, drums (Session 2)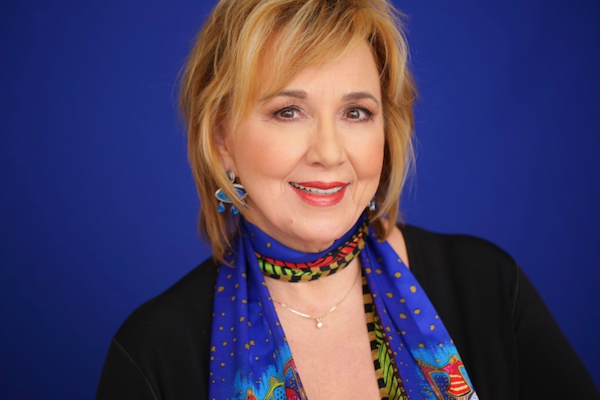 Roseanna Vitro
was born in Hot Springs, Arkansas. She is the product of two distinct cultural strains: Her father, who ran the Flamingo nightclub, divided his music affinities between the pluck of Frank Sinatra and the homeland finery of Italian opera. Her mother sang country and gospel songs by way of the church.
A child of the '60s, Roseanna gravitated to Houston in pursuit of the blues and rock of her idols: Lightning Hopkins, Johnny Winter, Bonnie Raitt and Tracy Nelson. This music proved foundational for her development. She was encouraged to delve deep into jazz, ultimately living the music as protégé to Texas tenor man Arnett Cobb and singer-educator Ray Sullenger.
Her own bands followed, chief among them, "Roseanna with Strings and Things," which enjoyed a two-year run at the Green Room. There, she jammed with a host of heavyweights, including Oscar Peterson, Tommy Flanagan and Bill Evans. Her popularity grew, powered by live radio, where she hosted and presented touring luminaries.
In 1978 she moved to New York, determined to work with the city's best, most inspiring musicians. She didn't search long. Pianists Fred Hersch and Kenny Werner soon became stalwart collaborators, each helping her shape a winning persona. Entertainment legend Steve Allen discovered her as well. Tours and a recording followed, including The Time of My Life: The Songs of Steve Allen, recorded in 1986.
Hersch wrote arrangements for her 1985 debut release, Listen Here, featuring the contributions of Kenny Barron, Buster Williams, and Ben Riley, alongside guest tenorist Cobb. A breakthrough ensued leading to Vitro's emergence as a singular artist - the1987 recording, A Quiet Place. Reinforcement of that fact followed, again with help from Hersch, via her 1994 record Softly, and then 2001's Conviction (Thoughts of Bill Evans).
Werner worked with her on 1991's Reaching for the Moon, 1996's Passion Dance (her major label debut for Telarc), 2004's Catchin' Some Rays tribute to Ray Charles, 2004's Tropical Postcards, 2006's Live at The Kenny Center, and 2008's The Delirium Blues Project: Serve or Suffer, a supercharged live recording featuring the horns of James Carter, Ray Anderson and Randy Brecker.
Vitro's steady climb of albums reached a zenith in 2011 with The Music of Randy Newman, a Grammy nominated issue on the Motema label. Her signature treatment of Newman's wry narratives summoned plaudits from the esteemed composer himself. The album featured for the first time Vitro's core group - Soskin, Johnson, Caswell and Tim Horner. They proved winning and collaborative, setting the stage for subsequent explorations.
So much so, they banded again to serve Vitro's adventurous ways in Clarity, The Music of Clare Fischer, a project owing all to the multi-cultural influences of the great composer and Vitro's love of melody-rich songs. Vitro aimed high and hit her mark. She created a fresh vocal book of Fischer's work, sculpting song-form adaptations of his music with newly crafted lyrics.
In recent years Vitro has distinguished herself as an educator, clinician and columnist. Her work with young singers has helped launch jazz's next generation, while her writings and interviews in Jazz Times - bannered as Voices In Jazz - illuminate the magic (and hard work) behind the greatest vocalists of our times. Additionally, her website-blog JVoice reaches a global audience of vocalists and those who support the art of singing.
In the 360 of jazz performance, recording and pedagogy, Vitro remains an undying beacon. What was once a career driven by a down-home need to sing has become a cause: Tell the truth through song. With all she does, she burns bright.

This album contains no booklet.