---
Album info
Album including Album cover
Johann Sebastian Bach (1685 - 1750): Christmas Oratorio, BWV 248, Part I:

1

Christmas Oratorio, BWV 248, Part I: I. Chorus. "Jauchzet, frohlocket, auf preiset die Tage" (Remastered)

07:59

2

Christmas Oratorio, BWV 248, Part I: II. Evangelista. "Es begab sich aber zu der Zeit" (Remastered)

01:17

3

Christmas Oratorio, BWV 248, Part I: III. Recitative. "Nun wird mein liebster Bräutigam" (Remastered)

01:00

4

Christmas Oratorio, BWV 248, Part I: IV. Aria. "Bereite dich, Zion, mit zärtlichen Trieben" (Remastered)

05:53

5

Christmas Oratorio, BWV 248, Part I: V. Chorale. "Wie soll ich dich empfangen?" (Remastered)

01:25

6

Christmas Oratorio, BWV 248, Part I: VI. Evangelista. "Und sie gebar ihren ersten Sohn" (Remastered)

00:23

7

Christmas Oratorio, BWV 248, Part I: VII. Chorale, Recitativo. "Er ist auf Erden kommen arm" (Remastered)

03:41

8

Christmas Oratorio, BWV 248, Part I: VIII. Aria. "Großer Herr, o starker König" (Remastered)

05:11

9

Christmas Oratorio, BWV 248, Part I: IX. Chorale. "Ach mein herzliebes Jesulein" (Remastered)

01:17

Christmas Oratorio, BWV 248, Part II:

10

Christmas Oratorio, BWV 248, Part II: I. Sinfonia (Remastered)

06:37

11

Christmas Oratorio, BWV 248, Part II: II. Evangelista. "Und es waren Hirten" (Remastered)

00:51

12

Christmas Oratorio, BWV 248, Part II: III. Chorale. "Brich an, o schönes Morgenlicht" (Remastered)

01:21

13

Christmas Oratorio, BWV 248, Part II: VI. Evangelista. "Und der Engel sprach zu ihnen" (Remastered)

00:51

14

Christmas Oratorio, BWV 248, Part II: V. Recitative. "Was Gott dem Abraham verheißen" (Remastered)

00:49

15

Christmas Oratorio, BWV 248, Part II: VI. Aria. "Frohe Hirten, eilt, ach eilet" (Remastered)

03:27

16

Christmas Oratorio, BWV 248, Part II: VII. Evangelista. "Und das habt zum Zeichen" (Remastered)

00:24

17

Christmas Oratorio, BWV 248, Part II: VIII. Chorale. "Schaut hin, dort liegt im finstern Stall" (Remastered)

00:46

18

Christmas Oratorio, BWV 248, Part II: IX. Recitative. "So geht denn hin, ihr Hirten, geht (Remastered)

00:57

19

Christmas Oratorio, BWV 248, Part II: X. Aria. "Schlafe, mein Liebster, genieße der Ruh" (Remastered)

09:54

20

Christmas Oratorio, BWV 248, Part II: XI. Evangelista. "Und alsobald war da bei dem Engel" (Remastered)

00:14

21

Christmas Oratorio, BWV 248, Part II: XII. Chorus. "Ehre sei Gott in der Höhe" (Remastered)

03:01

22

Christmas Oratorio, BWV 248, Part II: XIII. Recitative. "So recht, ihr Engel, jauchzt und singet" (Remastered)

00:28

23

Christmas Oratorio, BWV 248, Part II: XIV. Chorale. "Wir singen dir in deinem Heer" (Remastered)

01:20

Christmas Oratorio, BWV 248, Part III:

24

Christmas Oratorio, BWV 248, Part III: I. Chorus. "Herrscher des Himmels, erhöre das Lallen" (Remastered)

02:16

25

Christmas Oratorio, BWV 248, Part III: II. Evangelista. "Und da die Engel von ihnen" (Remastered)

00:09

26

Christmas Oratorio, BWV 248, Part III: III. Chorus. "Lasset uns nun gehen gen Bethlehem" (Remastered)

00:53

27

Christmas Oratorio, BWV 248, Part III: IV. Recitative. "Er hat sein Volk getröst" (Remastered)

00:45

28

Christmas Oratorio, BWV 248, Part III: V. Chorale. "Dies hat er alles uns getan" (Remastered)

00:55

29

Christmas Oratorio, BWV 248, Part III: VI. Aria Duetto. "Herr, dein Mitleid, dein Erbarmen" (Remastered)

08:09

30

Christmas Oratorio, BWV 248, Part III: VII. Evangelista. "Und sie kamen eilend und funden beide" (Remastered)

01:35

31

Christmas Oratorio, BWV 248, Part III: VIII. Aria. "Schließe, mein Herze, dies selige Wunder" (Remastered)

05:19

32

Christmas Oratorio, BWV 248, Part III: IX. Recitative. "Ja, ja, mein Herz soll es bewahren" (Remastered)

00:29

33

Christmas Oratorio, BWV 248, Part III: X. Chorale. "Ich will dich mit Fleiß bewahren" (Remastered)

01:09

34

Christmas Oratorio, BWV 248, Part III: XI. Evangelista. "Und die Hirten kehrten wieder um" (Remastered)

00:27

35

Christmas Oratorio, BWV 248, Part III: XII. Chorale. "Seid froh dieweil" (Remastered)

00:56

36

Christmas Oratorio, BWV 248, Part III: XIII. Chorus. "Herrscher des Himmels, erhöre das Lallen" (Remastered)

02:17

Christmas Oratorio, BWV 248, Part IV:

37

Christmas Oratorio, BWV 248, Part IV: I. Chorus. "Fallt mit Danken, fallt mit Loben" (Remastered)

05:39

38

Christmas Oratorio, BWV 248, Part IV: II. Evangelista. "Und da acht Tage um waren" (Remastered)

00:33

39

Christmas Oratorio, BWV 248, Part IV: III. Recitative, Chorale. "Immanuel, o süßes Wort" (Remastered)

02:39

40

Christmas Oratorio, BWV 248, Part IV: IV. Aria. "Flößt, mein Heiland, flößt dein Namen" (Remastered)

05:36

41

Christmas Oratorio, BWV 248, Part IV: V. Recitative, Chorale. "Wohlan! dein Name soll allein" (Remastered)

01:41

42

Christmas Oratorio, BWV 248, Part IV: VI. Aria. "Ich will nur dir zu Ehren leben" (Remastered)

05:38

43

Christmas Oratorio, BWV 248, Part IV: VII. Chorale. "Jesus richte mein Beginnen" (Remastered)

02:35

Christmas Oratorio, BWV 248, Part V:

44

Christmas Oratorio, BWV 248, Part V: I. Chorus. "Ehre sei dir, Gott, gesungen" (Remastered)

07:00

45

Christmas Oratorio, BWV 248, Part V: II. Evangelista. "Da Jesus geboren war zu Bethlehem" (Remastered)

00:26

46

Christmas Oratorio, BWV 248, Part V: III. Chorus. "Wo ist der neugeborne König der Jüden?" (Remastered)

02:15

47

Christmas Oratorio, BWV 248, Part V: IV. Chorale. "Dein Glanz all' Finsternis verzehrt" (Remastered)

01:00

48

Christmas Oratorio, BWV 248, Part V: V. Aria. "Erleucht' auch meine finstre Sinnen" (Remastered)

04:47

49

Christmas Oratorio, BWV 248, Part V: VI. Evangelista. "Da das der König Herodes hörte" (Remastered)

00:12

50

Christmas Oratorio, BWV 248, Part V: VII. Recitative. "Warum wollt ihr erschrecken" (Remastered)

00:35

51

Christmas Oratorio, BWV 248, Part V: VIII. Evangelista. "Und ließ versammeln alle Hohenpriester" (Remastered)

01:28

52

Christmas Oratorio, BWV 248, Part V: IX. Trio. "Ach! wann wird die Zeit erscheinen?" (Remastered)

05:55

53

Christmas Oratorio, BWV 248, Part V: X. Recitative. "Mein Liebster herrschet schon" (Remastered)

00:31

54

Christmas Oratorio, BWV 248, Part V: XI. Chorale. "Zwar ist solche Herzensstube" (Remastered)

01:06

Christmas Oratorio, BWV 248, Part VI:

55

Christmas Oratorio, BWV 248, Part VI: I. Chorus. "Herr, wenn die stolzen Feinde schnauben" (Remastered)

05:23

56

Christmas Oratorio, BWV 248, Part VI: II. Evangelista. "Da berief Herodes die Weisen heimlich" (Remastered)

00:49

57

Christmas Oratorio, BWV 248, Part VI: III. Recitative. "Du Falscher, suche nur den Herrn zu fällen" (Remastered)

01:03

58

Christmas Oratorio, BWV 248, Part VI: IV. Aria. "Nur ein Wink von seinen Händen" (Remastered)

03:42

59

Christmas Oratorio, BWV 248, Part VI: V. Evangelista. "Als sie nun den König gehöret hatten" (Remastered)

01:23

60

Christmas Oratorio, BWV 248, Part VI: VI. Chorale. "Ich steh an deiner Krippen hier" (Remastered)

01:18

61

Christmas Oratorio, BWV 248, Part VI: VII. Evangelista. "Und Gott befahl ihnen im Traum" (Remastered)

00:22

62

Christmas Oratorio, BWV 248, Part VI: VIII. Recitative. "So geht! Genug" (Remastered)

02:07

63

Christmas Oratorio, BWV 248, Part VI: IX. Aria. "Nun mögt ihr stolzen Feinde schrecken" (Remastered)

05:01

64

Christmas Oratorio, BWV 248, Part VI: X. Recitative. "Was will der Höllen Schrecken nun" (Remastered)

00:54

65

Christmas Oratorio, BWV 248, Part VI: XI. Chorale. "Nun seid ihr wohl gerochen" (Remastered)

03:25

Total Runtime

02:39:28
Info for Bach: Christmas Oratorio, BWV 248 (2019 Remaster)

Every year the festive Christmas Oratorio with the Kreuzchor Dresden is rising to the highlight of the Berlin Classics catalogue Christmas sales: this year with a new remastered Edition, in which the old tapes were remastered and digitalized during an elaborate restoration process. With over 60,000 copies sold and placings in the top 20 of the classic charts, this 3-album set proves its popularity every year – "Overwhelming sound", "Unattainable reference", "An example of musical perfection" are just a few examples of the many positive customer and media responses. The highly acclaimed recording from 1974/1975 includes the complete masterpiece by Johann Sebastian Bach with an excellent cast.
A must-have for every collector. No matter whether at the cosy Advent dinner or on Christmas eve.
Peter Schreier, tenor
Theo Adam, tenor
Dresdner Kreuzchor
Dresdner Philharmonie
Martin Flämig, direction
Digitally remastered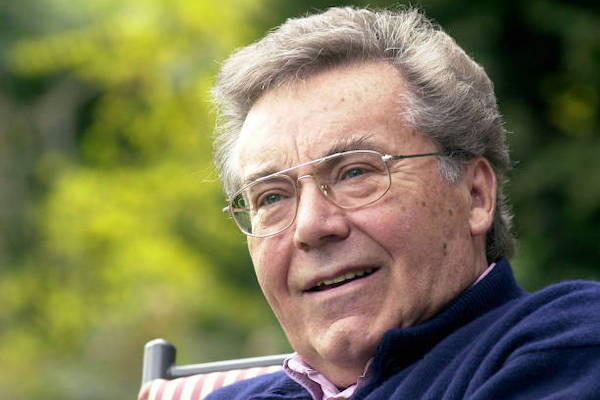 The Dresden Kreuzchor
can look back on a great musical tradition, not just as a result of its long history – stretching back an incredible 800 years. The boys' choir is one of the world's foremost ensembles of its kind. The list of former "Crucians" across the centuries reads like a Who's Who of classical music. Great singers like Theo Adam, Peter Schreier and René Pape, conductors like Hartmut Haenchen and Hansjörg Albrecht, composers like Carl Heinrich and Johann Gottlieb Graun, Torsten Rasch and Udo Zimmermann – to mention just a few – were all boy choristers at the Kreuzkirche. The education offered at the Kreuzschule and in the choir unites Lutheran liturgical service in the Kreuzkirche alongside many opportunities for performances in Dresden, throughout Germany and at international venues on many tours. There are sound recordings of the Kreuzchor going back to 1937, when the choir's development was significantly influenced by its long-time director, the composer Rudolf Mauersberger. The present choir director, Roderich Kreile, continues to further the tradition and the discography has been expanded by many more recordings, ranging from Bach's Christmas Oratorio through to folk songs, sacred music and Brahms's Requiem. The repertoire incorporates music from the 16th century through to the present day, from Heinrich Schütz through to Mikis Theodorakis. The ensemble enjoys the status of a cultural ambassador for the city of Dresden and Germany and is seen in many quarters as a role model and standard bearer for musical education.

This album contains no booklet.