---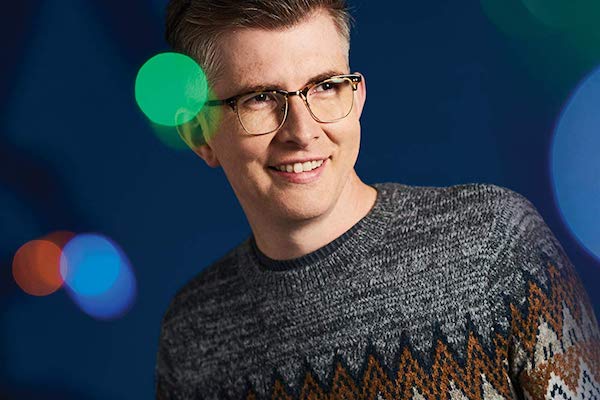 Gareth Malone
OBE has helped galvanise the British choral scene through his TV series, concert tours and recordings. Gareth first appeared on TV in the three-part BBC documentary series The Choir in 2006, with students who had never sung before and ultimately taking them to compete in the World Choir Games in China. Several series of The Choir followed and, in a new direction, Gareth Malone's Extraordinary School For Boys exploring how boys are educated. He has also made three series of The Big Performance for CBBC about building confidence in young singers. Since 2012 he has made two series of Sing While You Work for BBC2 with Gareth infiltrating the work place to get large UK companies singing. Gareth has been made a fellow of the Royal Academy of Music where he studied with Janice Chapman and Jonathan Papp. He was awarded an honorary doctorate from the University of East Anglia and Freedom of the City of London in 2010. In 2012 he was made OBE in the Queen's birthday honours for services to music. The Choir: Military Wives saw Gareth undertaking a highly emotional challenge giving a voice to the wives and girlfriends left behind while troops were deployed to Afghanistan resulting in a Christmas number one with Wherever You Are. 2014 ended with a second No.1 single from Gareth featuring a group of unlikely singers in the All Star Choir for BBC Children in Need.
A UK-wide hunt with Decca Records in 2013 to find the country's most talented young singers to form a new youth choir culminated in Gareth Malone's Voices, an album embodying his vision of the future of choral music.At end of 2015 he brought back choir members from previous shows to form the Gareth Malone's Great Choir Reunion for BBC Two. 2016 presented Gareth with another big military challenge and formed the Invictus Choir made up of wounded ex-armed services personnel to perform the song 'Flesh and Blood' at the Invictus Games in Orlando, Florida. The hunt for the best undiscovered choir resulted in the two part series across 2015 and 2016, The Choir: Gareth's Best in Britain, again for BBC Two.
Following two hugely successful nationwide tours in 2014 and 2015, Gareth embarked on another UK Tour in Winter 2017 with Fane Productions and following that success added more venues and dates into Spring 2018.In celebration of World Music Day 2018, Gareth presented the All Star Music Quiz for BBC Two, testing the musical skills and knowledge of an A-List panel.2018's festival season saw Gareth partner with the Royal Philharmonic Concert Orchestra to bring various dates of truly festive cheer to both Alexandra Palace and The Union Chapel with a carefully curated programme of carols, singalongs and arrangements of some Christmas favourites.Spring 2019 has seen Gareth help pupils from Kensington Aldridge Academy, the school next to Grenfell Tower, create a concert to mark the reopening of their building. BBC Two's The Choir: Our School by the Tower tells an extremely unique and moving story of those determined to re-build their lives.