---
Matthew Halsall & The Gondwana Orchestra
---
Biography Matthew Halsall & The Gondwana Orchestra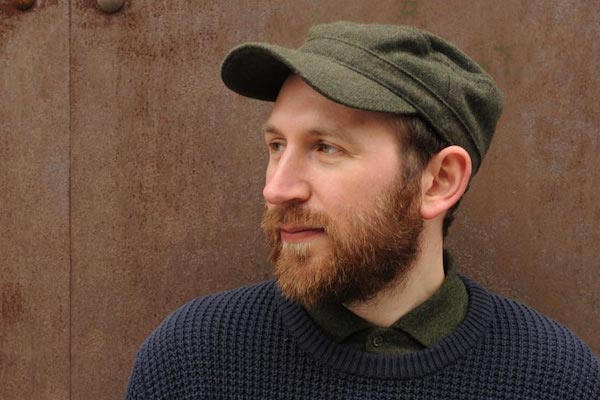 Matthew Halsall
Composer, trumpeter, producer, DJ and founder of Gondwana Records, Matthew Halsall has always worn many hats. But at the heart of everything that he does Halsall is first and foremost an artist and a musician. A trumpeter whose unflashy, soulful playing radiates a thoughtful beauty and a composer and band-leader who has created his own rich sound world. A sound that draws on the heritage of British jazz, the spiritual jazz of Alice Coltrane and Pharoah Sanders, as well as world music and electronica influences, and even modern art and architecture, to create something uniquely his own. A music that is rooted in Northern England but draws on global inspirations.
Salute to the Sun is his first album as a leader since Into Forever (2015) and marks the debut of his new band. A hand-picked ensemble featuring some of Manchester's finest young musicians: Matt Cliffe flute & saxophone, Maddie Herbert harp, Liviu Gheorghe piano, Alan Taylor drums and Jack McCarthy percussion as well as long-time Halsall collaborator, bassist, Gavin Barras who has been at the heart of Halsall's bands for over a decade. For Matthew it was important to have a band based locally and able to meet and play each week. The album draws energy from these sessions and inspiration from themes and ideas that have inspired Halsall through the years (on albums such as Oneness, Fletcher Moss Park and When the World Was One) ideas of ecology, the environment and harmony with nature.
"I feel Salute to the Sun is a positive earthy album. I wanted to create something playful but also quite primitive, earthy and organic that connected to the sounds in nature".
The result is arguably Halsall's most beautiful and complete recording to date, playful, charming and imbued with the warmth of the sun and the energy of life.