---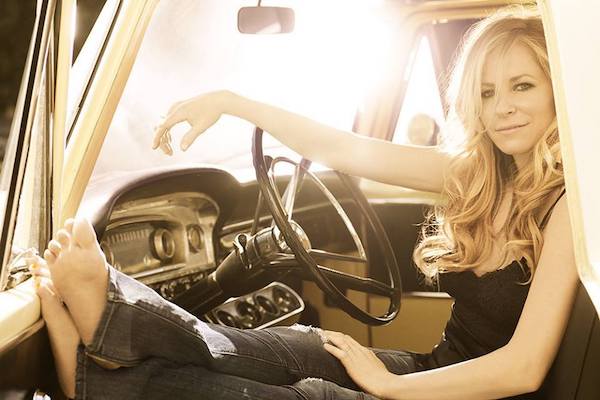 Deana Carter
Drenched in sun-kissed natural beauty both inside and out, Deana Carter didn't take a seemingly easy route to stardom, but instead chose to defy the conventional expectations of the typical Nashville artist blueprint and make her own mark. And she did, undeniably taking the industry and fans by storm with her wildly successful multi-platinum international debut Did I Shave My Legs For This? more than a decade ago. Anchored by the dreamy super hit " Strawberry Wine" , Carter showcased her own blend of country and retro-rock sprinkled with the folksy singer/songwriter qualities that have garnered Deana Carter well-deserved respect and wild acclaim.
Today, as she readies her latest bundle of uniquely crafted tunes for upcoming release on Southern Way of Life , Carter explores many subjects commonly shared over a quaint dinner, afternoon coffee or a sunny day hike with a good friend.
The songs weave through the sometimes rocky terrain of adulthood, including loss of love, relationships on many different levels, trials, tribulations and simply put – life. Instinctively autobiographical, the subject matter mimics the interesting ride of Carter's own life – so far.
The daughter of famed studio guitarist and producer Fred Carter, Jr., Deana grew up exposed to the wide variety of musicians her father worked with, including Willie Nelson, Bob Dylan, Waylon Jennings, and Simon & Garfunkel. Their strong influence would eventually seep into Deana's own country-pop style, which reflects qualities that can also be heard in similar artists such as Mary Chapin Carpenter and Sheryl Crow.
Developing her songwriting skills by trial and error at writer's nights throughout Nashville, Carter eventually signed a writing deal with Polygram and soon after a record deal with Capitol Records. One of her demo tapes happened to fall into the hands of none other than Willie Nelson, who remembered Deana as a child. Impressed with how she'd grown as a songwriter, Nelson asked Deana to perform along with John Mellencamp, Kris Kristofferson and Neil Young as the only female solo artist to appear at Farm Aid VII in 1994.
Her debut album, Did I Shave My Legs For This? boasts six songs co-written and co-produced by Carter and was released to strong reviews in late summer 1996. By the end of the year, the record had climbed to the top of both the country and pop charts, quickly achieving multi-platinum status. A "first" for the genre, Deana's celebrated debut held this distinction for more than 5 years. Everything's Gonna Be Alright followed in late 1998 and in 2001 Carter realized her dream of performing with her dad on a holiday album aptly titled Father Christmas. Making a strong move towards adult pop Carter released I'm Just a Girl on Arista Records in 2003, the same year Capitol Records released a Greatest Hits compilation. Follow-ups The Story of My Life in 2005 and The Chain in 2007 were both released on Vanguard Records. In an effort to pay homage to her musical roots and preserve her legendary father's label Nugget Records, that famously presented some of the best in country music some 40 years ago, Carter recently opened her own label, Little Nugget Records, on which her latest album Southern Way of Life will be released.
Carter now divides her time between Los Angeles and Nashville, writing and producing for both the pop/rock and country markets when not on the road touring. Her superstar success continues to be evident as last year's chart topper "You & Tequila" , co-written with Matraca Berg and recorded by Kenny Chesney, was nominated as CMA's "Song of the Year", as well as two Grammy nods, notable the coveted "Song of the Year" , and, also, received a nomination as ACM's "Song of the Year". Carter also recently co-wrote and produced a new album for recording artist Audra Mae while putting the finishing touches on her own Southern Way of Life.
Singer, songwriter, producer – Deana Carter continues to defy conventional expectations, making waves as she makes great music.