---
Nidarosdomens jentekor, Trondheimsolistene & Anita Brevik
---
Biography Nidarosdomens jentekor, Trondheimsolistene & Anita Brevik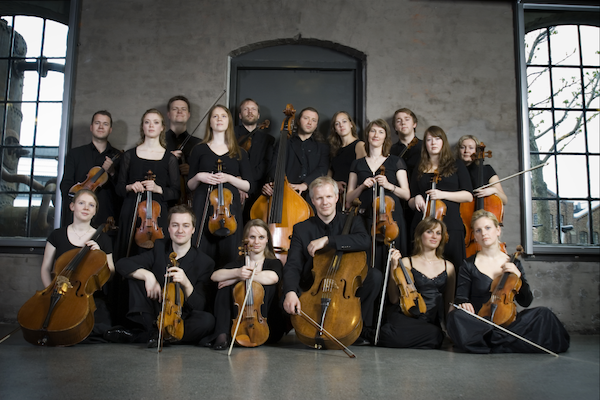 Nidarosdomens jentekor
Nidaros Cathedral girls' choir was founded in 1992 and is one of five choirs in the Nidaros Cathedral. The choir is identified with a high level of artistic ability and a wide range of musical expression. We participate regularly in the cathedral's services and produce our own concerts, both in the cathedral as well as independently in other locations. The concerts are in addition to many other exciting events such as tours, competitions, festivals, recordings, national or private events and others. The choir is comprised of approximately 85 members, with about 30 in the junior choir (ages 10-14) and about 55 in the senior choir (ages 14-19). There is also the training choir led by Johanne Bjørkhaug and is connected with the Trondheim Municipal Culture School. Anita Brevik is our Conductor and Artistic Director. She has been with the choir since it was established in 1992 and is a constant source of inspiration for the girls.
Anita Brevik
is the Conductor and Artistic Director of the Nidaros Cathedral Girls' Choir. The choir was founded in 1992 and Anita has been at the helm since day one. Her systematic, conscious effort to refine and preserve the girl's voices has resulted in a distinctive warm, homogenous sound, and which has become one of the choir's trademarks. Anita is genuinely interested in striving for a choir which is both an arena for learning music as well as a project for growth and development. During some of the most important years in the girls' lives they learn order, discipline, patience, and the value of quality and being prepared. For Anita, each individual voice and personality are the unique pieces that constitute the choir as a whole. Anita received The King's Medal of Merit in 2018 for her dedicated work with the girls' choir
TrondheimSolistene
It all started in 1988 with Trondheim's Music Professor Bjarne Fiskum. His formidable ability to seek out talented young musicians, provide them with the skills to perform at their best and then to encourage them to give the maximum of themselves, became the driving force behind the early success of the ensemble. Øyvind Gimse continued the job as Artistic Director and created exciting and innovative projects. The ensemble soon became known for its energy and warmth. On its first foreign tour, London audiences wouldn't stop clapping. Trondheimsolistene turned professional, but the spirit of youth stayed and student musicians became part of its constitution.
Major collaborations followed. Anne-Sophie Mutter sought-out the ensemble's energy and verve and many others tapped into its openness and sensitivity. Geir Inge Lotsberg, Artistic Director since 2017, instilled a new meticulousness in the ensemble and began taking them down unfamiliar musical paths. As Artistic Partner, the dynamic cellist Alisa Weilerstein brought new dimensions to sound and mindset.
Trondheimsolistene is recognised for representing chamber music at the highest level. Passionate performances, innovation and innate musicianship are the watchwords and that is whether they are making critically acclaimed recordings, playing live from the Lofoten Islands to Berlin, or forging meaningful partnerships with musicians of all disciplines.
What makes them unique is that Trondheim always shines through. The close connection with the city, it's nature and Norway's ever-changing seasons is exactly what you hear in the unmistakable Trondheim sound – an authentic, honest and invigorating performance.