---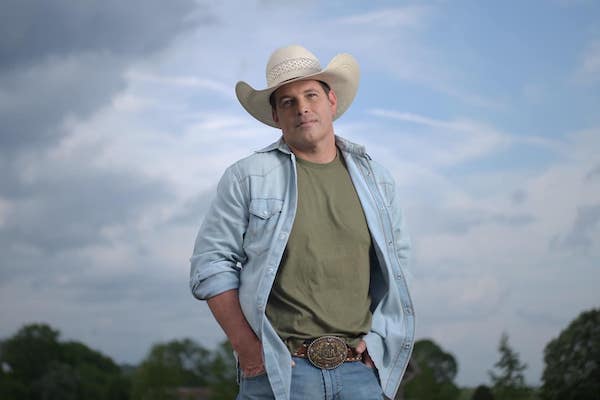 Donice Morace
In an era of country music that focuses more on ball caps and drum loops than cowboy hats and steel guitars, it is refreshing to hear the familiar sounds of what makes country music "country" in 2019. Donice Morace didn't just succeed in doing so, he made it a priority on his debut album, "Long Live the Cowboy." The Beaumont, Texas native found inspiration from fellow "Beaumont Boys" Mark Chesnutt and Tracy Byrd, along with traditional heroes like Keith Whitley, Merle Haggard, George Jones, and Conway Twitty.
After carving his spot in the Beaumont scene, Morace moved to Atlanta, Georgia, where he sang five nights a week at Cowboy's Dance Hall. This opportunity allowed Morace to open for national acts such as Lonestar and Kenny Chesney, along with one of his heroes, Merle Haggard. Morace brought his tried, true, and real brand of country music back to Texas five years later, making boots scoot across dance halls across the state while opening for the likes of Kevin Fowler, Aaron Watson, and Cody Johnson.
Morace continued to grow his stock with the release of his debut self-titled EP in 2017, which featured the top 25 single "Good Hurt Comin' On," and "WD-40 and Duct Tape," which was accompanied by a music video, and peaked at number 15 on the Texas Regional Radio Report. Morace doubled down with the release of his debut album "Long Live the Cowboy" in May of 2019. Unashamedly putting the cowboy back in country music, Morace delivers 11 tracks of real, traditional, filler-free country music, and the Texas scene is taking notice. The first single from "Long Live the Cowboy," a heartbreaking tip of the cap to Keith Whitley titled "The Blues Are Alive and Well," was penned by Shane McAnally ("Drinkin' Problem," "I Met a Girl," "Follow Your Arrow"), Erin Enderlin ("Monday Morning Church," "Last Call"), and Jim Brown, and proves that heartaches still sell.
With the release of "Long Live the Cowboy," Morace plans on broadening his reach and playing outside of his comfort zone. And though he might be on the fast track to success, Morace promises to always keep it country.