---
Poor Clare Sisters Arundel
---
Biography Poor Clare Sisters Arundel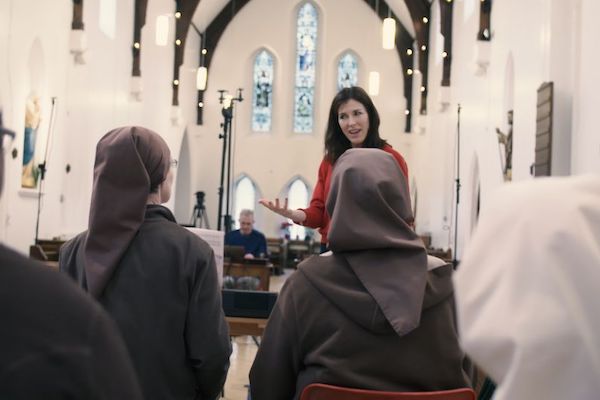 Poor Clare Sisters Arundel
We are an enclosed contemplative community of religious women who share prayer, work, laughter and struggles, and live according to the form of Life drawn up by St Clare of Assisi. Our life of prayer is centred around the Eucharist and renewed all day long by singing the praises of God through praying the Divine Office. We have two hours set aside each day for our own personal prayer. We also have to work to earn our living, so you will find some sisters busy in the sewing room, craft room, the garden and the kitchen. Our work though, is also a continuation of our prayer.
On our vocation of living in an enclosed life: "By observing enclosure the sisters try to lead a more intense life of prayer and solitude, while the greater recollection and silence of their life apart render intimacy with God in prayer surer and easier. In this way the sisters are able to live their contemplative vocation to the full, for enclosure is a tried and most excellent support of the contemplative life."
This quote from our Constitutions more or less sums up what the enclosed life is. A response to the incredible love of God for each one of us and our personal love for Jesus, who we encounter daily in the Eucharist, in other people, the Word of God and from our contemplative experience of gazing on Him and receiving His gaze. In fact our common calling as Poor Clares is to be an expression of this amazing love of God to each other in community and to all we come in contact with.
Our enclosed life, even in its physical form, is a way of being with the Lord, of sharing in Christ's self-emptying by means of a radical poverty in renunciation not only of things, but also of space, of contacts, of so many benefits of creation. This withdrawal from the world is paradoxically a plunging of ourselves into the very heart of the world, in order to dedicate ourselves in silence and solitude to a more intense life of prayer which is nothing other than a way of living and expressing the Paschal Mystery of Christ.