---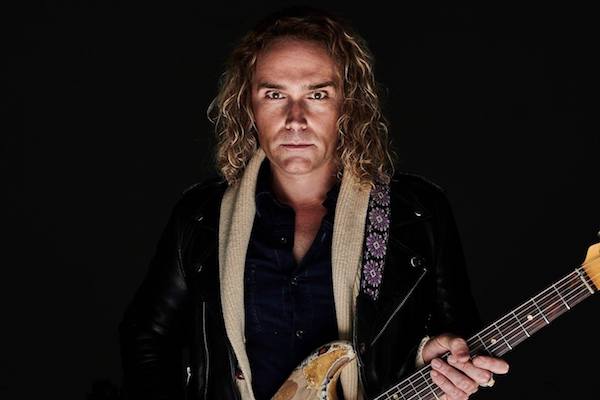 Philip Sayce
Born in Wales and raised in Toronto, Canada, Philip Sayce's love of the guitar started at an early age when his parents introduced him to all of the classics, notably, Eric Clapton, Jimi Hendrix, Stevie Ray Vaughan and Jeff Beck. "I have such distinct memories listening to these incredible musicians," Sayce says. "Their music had a huge effect on me."
His first live music experience was an Eric Clapton gig at Toronto's Maple Leaf Gardens. "This groovy version of 'Crossroads' had such an impact on me," he recalls. "It was that musicianship that laid the foundation for me. What Clapton did was very different from what many younger artists do today. It was about spilling your heart out."
With that inspiration ingrained, Philip asked his parents for a guitar, which became his constant companion. "It was this acoustic guitar from Sears with strings about four feet off the fret board," he laughs. "I broke every CD player, DVD player, and tape player in the house pushing pause and rewind trying to figure out how to play."
From the age of sixteen, Philip started showing up and playing at blues jam nights at Grossman's Tavern in downtown Toronto. It wasn't long before he was winning over admirers, including the legendary guitarist Jeff Healey, who invited Philip to join his band. Over the next few years, Philip had his first international tour experience with Healey, playing prestigious festivals and stages worldwide. "I learned so much from Jeff. His playing was off the charts. He would simply put people in a trance when he performed. It was otherworldly."
After a move to Los Angeles, Philip was invited to join Melissa Etheridge's band following an introduction by producer John Shanks. For the next several years, Philip performed on Melissa Etheridge's albums and was featured during her live concerts where his cosmic performances left audiences stunned. On one such occasion, Melissa and her band were honoring Bon Jovi at a Grammy Awards event. Following the performance, Jon Bon Jovi told the audience "I want to give a special nod to Philip, who I immediately opened the program and said 'Who the fuck is that guitar player?' Pretty fabulous Philip."
In 2009, Philip released Peace Machine, the first of three solo albums that established him as one of the leading lights in a new generation of blues-rock guitarists. With each subsequent release (Ruby Electric and Steamroller) his reputation continued to grow. With the European release of his fourth solo album, Influence, in the summer of 2014, Philip received some of the best reviews of his career. Produced by Dave Cobb, Influence features songs by artists that have inspired Philip over the years, as well as several original compositions. In January 2015, Philip signed with Warner Music Canada. Two new recordings, produced by Michael Nielsen at Revolution Studios in Toronto, are included on the Canadian version of Influence.