---
ADDA Simfònica & Josep Vicent
---
Biography ADDA Simfònica & Josep Vicent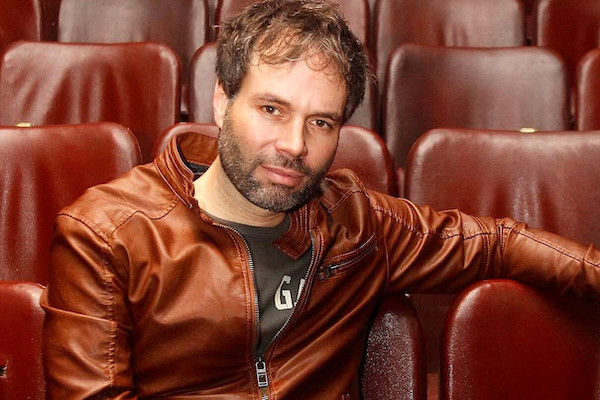 Josep Vicent
Since 2015, Josep Vicent is Artistic and Music Director at the ADDA Auditorium in Spain. Since 2005, he has been Artistic Director of the Jeunesses Musicales World Orchestra and he was also Principal Conductor of the Symphonic Orchestra of the Balearic Islands (OSIB) and the Xenakis Festival.
His exciting career as a conductor has brought him regular cooperation with some of the most prestigious ensembles around the world: Rotterdam Philharmonic, Paris Chamber Orchestra, Belgian National Orchestra, Residentie Orkest The Hague, Spanish National Orchestra, Kiev Symphony Orchestra, Leipzig Gewandhaus Orchestra, La Monnaie Symphony Orchestra, London Symphony Orchestra, Liverpool Philharmonic, Royal Philharmonic Orchestra, South Netherlands Philharmonic, Barcelona Symphony Orchestra (OBC), Slovenian Philharmonic, Symphonic Orchestra of Chile, New World Symphony, among others.
Josep Vicent has conducted Opera productions at Teatro Real de Madrid, Teatro del Liceo de Barcelona, Leipzig Opera and Teatro de la Maestranza of Sevilla. He also works as Music Director/Conductor with acclaimed opera/theater group La Fura dels Baus since 2014.
Very dedicated to contemporary music, he has premiered hundreds of new works to great acclaim. He was Artistic Director at The Amsterdam Percussion Group (Formed by soloists of the Royal Concertgebouw Orchestra) and regularly conducts specialized groups such as the Cadaqués Orchestra Contemporary Ensemble.
Former assistant of Maestro Alberto Zedda he was named Best Young Music Performer by Jeunesse Musicales, and he received the Arts prize 2013 awarded by the City of Valencia and the Óscar Esplá City of Alicante Award. Furthermore, he was named International Ambassador for the Foundation Culture of Peace, chaired by Federico Mayor for his dynamic agenda with intercultural youth projects.
In the 2018/19 season, highlights include concerts with international ensembles such as Orchestra Sinfonica di Milano Giuseppe Verdi, London Symphony Orchestra, Belgian National Orchestra, Slovenian Philharmonic, South Netherlands Philharmonic, The Chamber Orchestra of Chile. In the 2019/20 season he will conduct the Lille Orchestra and will perform a concert with WDR Funkhausorchester at the Concertgebouw in Amsterdam.
In addition, he will continue his intense relationship with La Fura dels Baus and he will conduct the OBC, the Valencia Orchestra and the Symphonic Orchestra the Region of Murcia (OSRM) among other Spanish orchestras.
This season marks his beginning as Principal Conductor of the ADDA Simfònica, an ambitious group based in the Alicante Auditorium, collaborating with soloists such as Juan Pérez Florestán, Viviane Hagner, Stefano Bollani and Juan Manuel Cañizares.