---
Ferenc Rados & Kirill Gerstein
---
Biography Ferenc Rados & Kirill Gerstein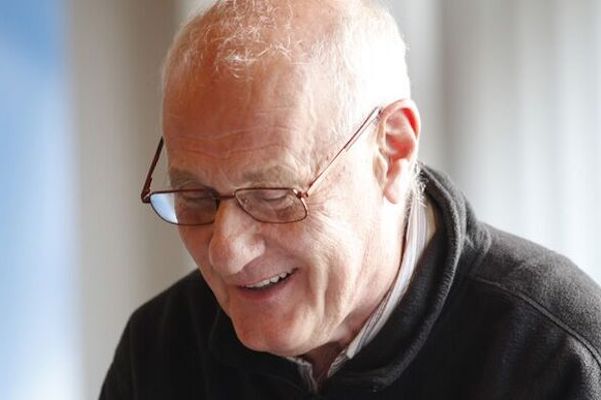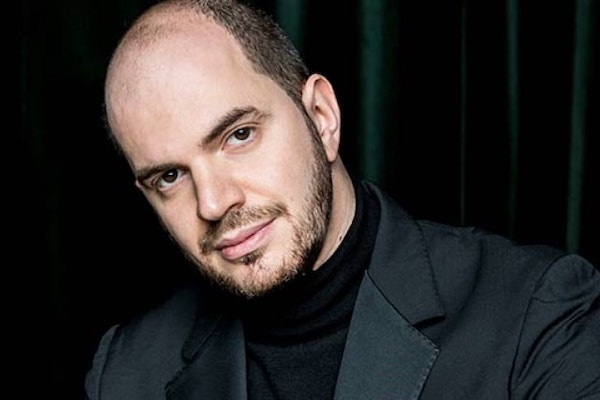 Ferenc Rados
The pianist Ferenc Rados was born in 1934 in Budapest as son of the violinist and violin teacher Dezső Rados. The young Rados attended the Béla Bartók Specialist Music School as István Antal's pupil between 1952 and 1956, and from the 1956/57 academic year till 1959 studied with Pál Kadosa at the Music Academy.
After his postgraduate studies at the Moscow State Conservatory with Viktor K. Meržanov he started his successful career as pianist in his homeland. Until 1985 he has given concerts all over the world, as soloist, as chamber musician and as guest of famous orchestras. His musical work has been documented with several CD recordings under the label of Hungaroton.
In 1964 Ferenc Rados began teaching, at first at the Béla Bartók Specialist Music School, and later at the Music Academy. Initially he worked as Pál Kadosa's assistant, but eventually became a professor of piano and chamber music of legendary fame, whose teaching played a decisive role in the careers of a whole generation of musicians. Every one of our now world-famous pianists was his pupil, and many of the musicians who form the main body of Hungarian musical life attended his chamber music classes.
When he stopped giving public performances as a pianist at the end of the eighties he dedicated himself completely to the teaching of young musicians in Europe and Oversees.
Ferenc Rados has been rewarded in Hungary for several times and received the Hungarian State Award in 1980 and 2004, the Bartók-Pásztory Award in 1997 and the Kossuth Prize in 2010.
Kirill Gerstein
The multifaceted pianist Kirill Gerstein has rapidly ascended into classical music's highest ranks. With a masterful technique, discerning intelligence, and a musical curiosity that has led him to explore repertoire spanning centuries and styles, he has proven to be one of today's most intriguing and versatile musicians. His early training and experience in jazz has contributed an important element to his interpretive style, inspiring an energetic and expressive musical personality that distinguishes his playing.
Kirill Gerstein is the sixth recipient of the prestigious Gilmore Artist Award, presented every four years to an exceptional pianist who, regardless of age or nationality, possesses broad and profound musicianship and charisma and who desires and can sustain a career as a major international concert artist. Since receiving the award in 2010, Mr. Gerstein has shared his prize through the commissioning of boundary-crossing works by Timo Andres, Chick Corea, Alexander Goehr, Oliver Knussen, and Brad Mehldau, with additional commissions scheduled for future seasons. Mr. Gerstein was awarded First Prize at the 2001 Arthur Rubinstein Piano Competition in Tel Aviv, received a 2002 Gilmore Young Artist Award, and a 2010 Avery Fisher Grant.
Recent engagements have included performances with the Los Angeles and New York Philharmonics, the Philadelphia and Minnesota Orchestras, and the Atlanta, Baltimore, Boston, Chicago, Cincinnati, Dallas, Detroit, Houston Indianapolis, Montreal, St. Louis, San Francisco and Toronto symphonies, among others. He has appeared at Tanglewood with the Boston Symphony, and at the Aspen Music Festival, Santa Fe Chamber Music Festival, Chicago's Grant Park, Blossom with the Cleveland Orchestra, and with the Philadelphia Orchestra at the Bravo! Vail Valley Festival, Mann Music Center and Saratoga. Internationally, he has played with such prominent European orchestras as the Berlin, Czech, Munich, Rotterdam and London Philharmonics, the City of Birmingham Symphony Orchestra, Dresden Staatskappelle, Finnish Radio Orchestra, Royal Concertgebouw, Tonkünstler Orchestra Vienna, WDR Symphony Orchestra Cologne and the Zurich Tonhalle, as well as with the NHK Symphony Orchestra in Tokyo. He has performed recitals in Paris, Prague, Hamburg, London's Wigmore Hall and Queen Elizabeth Hall, and at the Liszt Academy in Budapest. He made his Salzburg Festival debut playing solo and two piano works with Andras Schiff and has also appeared at the Lucerne and Jerusalem Chamber Music Festivals as well as at the Proms in London.
Born in 1979 in Voronezh, in southwestern Russia, Kirill Gerstein studied piano at a special music school for gifted children and while studying classical music, taught himself to play jazz by listening to his parents' extensive record collection. After coming to the attention of vibraphonist Gary Burton, who was performing at a music festival in the Soviet Union, Kirill Gerstein came to the United States at 14 to study jazz piano as the youngest student ever to attend Boston's Berklee College of Music. After completing his studies in three years and following his second summer at the Boston University program at Tanglewood, Kirill Gerstein turned his focus back to classical music and moved to New York City to attend the Manhattan School of Music, where he studied with Solomon Mikowsky and earned both Bachelors and Masters of Music degrees by the age of 20. He continued his studies in Madrid with Dmitri Bashkirov and in Budapest with Ferenc Rados. An American citizen since 2003, Kirill Gerstein now divides his time between the United States and Germany.