---
I DONT KNOW HOW BUT THEY FOUND ME
---
Biography I DONT KNOW HOW BUT THEY FOUND ME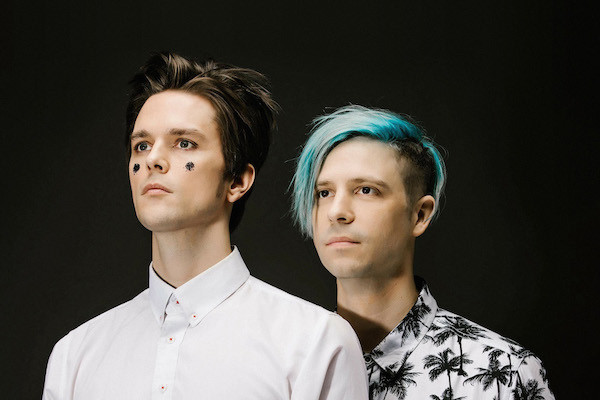 I DONT KNOW HOW BUT THEY FOUND ME (iDKHOW)
Dallon Weekes and Ryan Seaman, of I Don't Know How But They Found Me, are two talented musicians who have been around and have a history in dabbling between genres. Weekes is the former bass player of Panic! At The Disco as well as the former frontman of Salt Lake's own The Brobecks. Seaman has been the drummer of various bands, such as Falling In Reverse and I Am Ghost. When together, the two bring us I Don't Know How But They Found Me: a lost eighties act consisting of banger bass lines, synth-pop new wave beats, and a passion for performance.
The band take their name from a line in Back To The Future and embrace the concept that they're a lost act from the late '70s/early '80s who never quite made it. However, their music has recently been unearthed thanks to modern technology, and they're resurrecting the tracks for today's generation.