---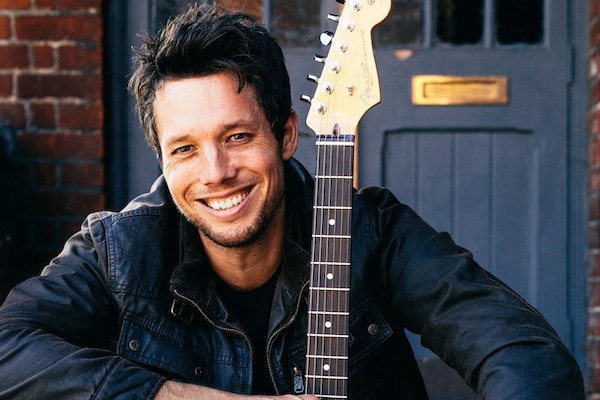 Aynsley Lister
When explosive natural ability collides with fiery, emotionally charged compositions, the result is Aynsley Lister; an incredible guitarist whose brand of blues-based rock delivers contemporary song writing fuelled with the kind of heart and soul that's missing from so much modern music. Whether passionately writing and recording his own material or mesmerising audiences at his live shows, one thing is abundantly clear: music is hard-wired to his DNA and flows from his fingertips like sonic bolts of lightning. With over 100,000 albums sold, lashings of critical acclaim and years of high profile touring, Lister's resumé speaks for itself and firmly secures his position as a leading light in the resurgence of British blues-infused music.
In hindsight, it's clear Aynsley was born to be a musician. As a child he was hypnotised by his dad's old guitar and at the age of eight was finally gifted his very own. The moment he held that first six-string the outcome was inevitable; he was going to be a guitarist. Blessed with the coolest dad in town, regularly spinning Hendrix, Cream, Fleetwood Mac and a whole host of bewitching blues for his spellbound son, Aynsley taught himself to play with relentless dedication and a precociously attuned ear, spending hours copying his favourite records note for note. Peter Green, Albert King, Clapton and Kossoff weren't just his heroes; they became his teachers.
Blazing a trail in a bar band from the age of 13 honed his skills and in 1998 Thomas Ruf signed Aynsley to his label, hooking him up with Stevie Ray Vaughan's producer Jim Gaines to record his self titled debut disc, kicking off a successful relationship with Ruf Records that saw him release 7 albums and 2 DVD's in ten years. Their influence, coupled with his dynamite live shows and intense touring schedule, earned high profile support slots with established artists like Walter Trout, John Mayall and Robert Cray, whilst rousing festival appearances alongside artists like the Fun Lovin' Criminals cemented his standing as an artist whose work, although rooted in blues, transcended the genre with a fiery modern sound. In 2007 Aynsley was the only British artist to be named in Classic Rock magazine's "Top 10 Contemporary Blues Artists", alongside John Mayer and Joe Bonamassa.
In 2008 Aynsley's huge crossover potential saw him sign to Manhaton Records and the following year released 'Equilibrium', an album that exposed Lister in his best ever form and stormed into Classic Rock's Top 50 Albums of 2009. The subsequent tour saw Aynsley playing to sold out shows to over 16,000 people whilst opening for the legendary Lynyrd Skynyrd, after which he and his band relocated to the Tower Arts Centre and with the tape rolling, nailed a cracking rendition of their high-octane live set to produce the storming 'Tower Sessions' record, which was consequently voted 'Best Live Album' in the 2011 Blues Matters Writers Poll. Aynsley is currently touring his latest album, Home, which is out now on his own label, Straight Talkin' Records. The album has featured in recent issues of Guitarist Magazine, Classic Rock, Blues Matters and HiFi Magazines among many others and has received some of his greatest reviews yet! He has a new release due out in summer 2016 on his own label.