---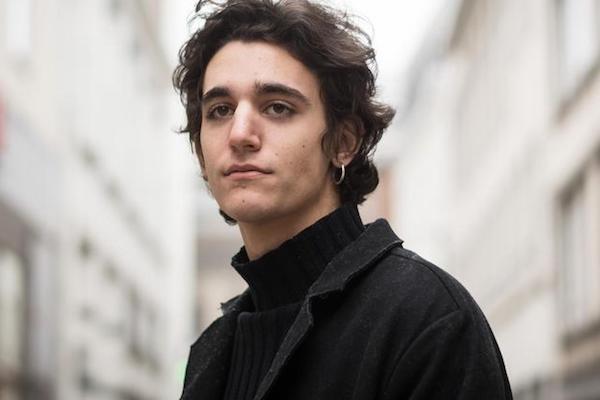 Tamino-Amir Moharam Fouad
Every classically trained pop musician has travelled a route that began with musical orthodoxy, discipline, structure and attainment, and then, in the embracing of pop's far less formal yet still time-honoured traditions, involved both an un-learning – the best pop music should surely be, and is, about breaking rules, not sticking to them – and a fidelity to the sounds and textures they were immersed in as children and adolescents. Artists such as St Vincent, Joanna Newsom, The National's Dessner brothers, Laura Mvula, Matt Bellamy of Muse, Agnes Obel, James Blake, Susanne Sundfor, Jeff Buckley and Julia Holter all managed that transition seamlessly: they stepped across to the "other side", as it were, and established storied reputations in their adopted field. Crucially, in doing so, they kept, too, a firm grip on the musical touchstones that first led them to devote their lives to creativity.
To that illustrious list can now be added a new name. Of Belgian, Egyptian and Lebanese heritage, the 21-year-old musician Tamino's British debut single is a song of such startling, visceral, sit-up-and-listen power, it is as if the singer has arrived, out of nowhere, fully formed. Habibi (Arabic for "my love" or "beloved") is one of those songs that makes a mockery of questions of era and genre. Aptly, from a musician whose upbringing and trans-nationality elude narrow questions of provenance and pigeonholes, it is at once ancient and modern, conjuring, in its portrayal of a love that is majestic but doomed, the romantic decadence of Lawrence Durrell's The Alexandria Quartet and the scorched-earth, ripped-from-the-heart poetry of Nick Cave. Musically, it is, like so much pop today, all over the place, uncategorisable, gloriously impervious to considerations of style, fashion and commerce. In that sense, it is totally now. At the same time, there is something so other-worldly, so defiantly individualistic, about Tamino's songwriting, his octave-traversing voice and ethereal falsetto that attempting to categorise them, or him, quickly seems futile.