---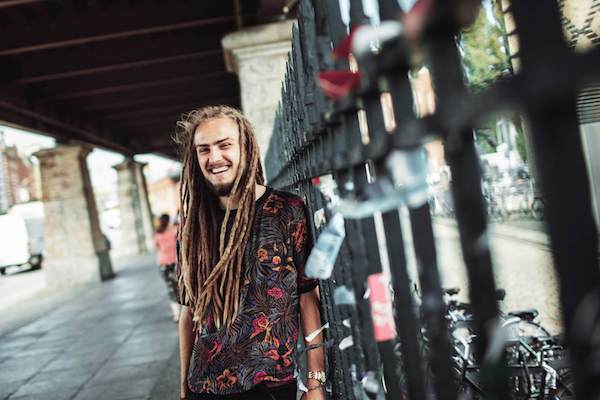 Jon Moon
has over 20 years experience working with numerous artists. Credits include: Alabama 3, Amy Winehouse, Alexandra Burke, Blue, The Buzzcocks, Daniel Beddingfield, Dionne Bromfield, Dirty Pretty Things, Example, Faithless, Fun Lovin Criminals, John Mayall, The Jersey Boys, Jessie J, The Kooks, Lemar, Mark Ronson, Mel Blatt, Mick Taylor, Ms Dynamite, N-Dubz, Ny Gray, Remi Nicole, Roger Waters, The Rumble Strips, Sam Fox, Glen Matlock, Yasmin, and Yusuf Islam formerly known as "Cat Stevens".
Jon has recorded and mixed a variety of live concerts, using sound to picture and 5.1. Credits include: Bryan Adams, Bullet For My Valentine, Clare Maguire, Deacon Blue, Diana Vickers, Earth Wind and Fire, Elton John, Florence and the Machine, Jose Gonzales, Ke$ha, The Magic Numbers, Michael Jackson, Nina Simone, Paulo Nutini, The Pretenders, Sparks, Stevie Wonder, Sting, Tina Turner, The Two Door Cinema Club, Van ,Morrison, We Are Scientists,White Lies and Whitney Houston.
Film and TV contracts include: The Buzzcocks 'Live 30th', Alabama 3 'Hear the Train a Comin', Soundtrack for 'Bad City Blues', theme and strings for 'Russell Brand's Got Issues', soundtrack for 'The Great North Run' and the mixing of Cornbury and Eden Project Festivals.
Also working with Roger Waters as Sound Designer, using 'diamond' surround for his recent 'Dark Side of the Moon' tour.
Other projects include: Amici, Avril Lavgine, The Beach Boys, The Bee Gee's, Billy Ocean, The Bratz, Chipmunk, Denny Laine, Dream Theatre, Duffy, East 17, Gloria Estafan, Grand Master Flash, The Gypsy Kings, Jamelia, Jocelyn Brown, Kings of Leon, Massive Attack, Moire Brennen, Nigel Kennedy, One Direction, Page & Plant, Paul Young, Placebo, PP Arnold, Ray Charles, Razorlight, Run DMC, Sophie Ellis Bextor, Vanessa Mae, and Wretch 32.