---
Martina DaSilva & Dan Chmielinski
---
Biography Martina DaSilva & Dan Chmielinski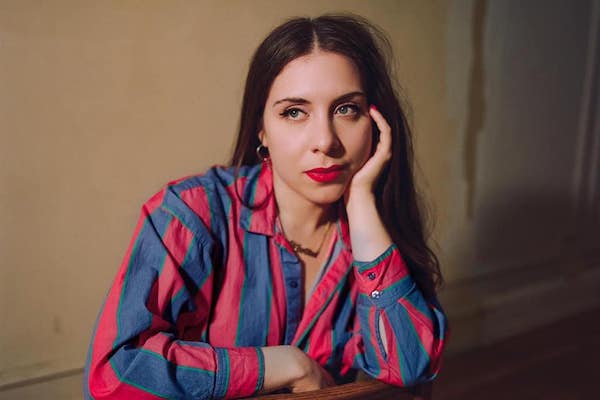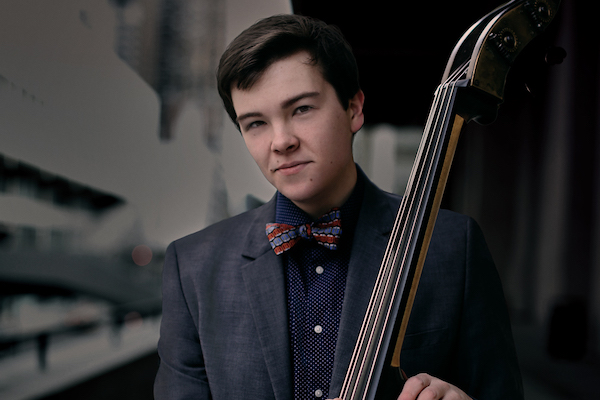 Martina DaSilva
Jazz vocalist Martina DaSilva, a New York City native, captivates audiences with her signature blend of daring technical virtuosity and expressive emotional sensitivity. Drawing equally from the styles of early jazz, opera, and chamber music, her musicality transcends conventional genre labelling. As a Brazilian-American, Martina also has a passion for performing the works of Brazilian composers. DaSilva actively performs with her own group in addition to leading the jazz vocal harmony group, The Ladybugs. Martina has received high praise for her performances at the Kennedy Center, the Bern International Jazz Festival, the Blue Note Jazz Festival, the NYC Hot Jazz Festival, Jazz At Lincoln Center's Generations in Jazz Festival, and the NY Winter Jazzfest.
Dan "Chimy" Chmielinski
is a New York Times critically acclaimed, award winning bassist, composer, synthesist, sound designer and bandleader who consistently creates original projects under his own brand, Chimy Music. Currently based in Los Angeles, Dan maintains a bi-coastal schedule comprised of live performances, film scoring, and music production. His recent film scoring accolades include music composed for, "The Exiles," a documentary produced by Steven Soderbergh and Chris Columbus, which garnered a Grand Jury win at the 2022 Sundance Film Festival. Dan founded and leads several groups of his own, including "Four by Four," an octet innovatively showcasing jazz quartet alongside string quartet, and "Circuit Kisser," an electronic ensemble consisting of five synthesizers, electric bass and drums, combining jazz harmonies and electronic music; both showcasing Dan's original compositions.
Dan teamed up with vocalist Martina DaSilva to form the viral sensation, "ChimyTina," a bass and vocal duo featuring tight-knit arrangements of classic jazz standards, folk tunes and popular music. In December 2019, ChimyTina released the winter holiday-inspired album A Very ChimyTina Christmas. The album received critical acclaim from Rolling Stone, NPR, The New York Times and more. Their upcoming album, Constellations, is set for release in June of 2022.
He began playing bass at age three, initially utilizing a toddler-sized acoustic bass his parents created using a half-size cello with bass guitar strings. Dan received his master's degree in jazz studies from The Juilliard School in 2017 where he also earned his bachelor's degree studying under the great Ron Carter. Wynton Marsalis once publicly referred to Dan as, "a young star of jazz," and considers him to be one of the most serious musicians of his generation. Proficient in many genres, Dan's diverse background has allowed him to record and perform with country music sensation Kelsea Ballerini on national television, accompany the stars of Broadway's, "Hamilton," record on the soundtrack of Woody Allen's, "Cafe Society" and perform for members of the royal family. Dan has traveled the world performing, collaborating and recording with world class musicians such as Wynton Marsalis, Joey Alexander, The Jazz at Lincoln Center Orchestra, Marc Cary, Billy Childs, Dianne Reeves, Veronica Swift, Brad Mehldau, Chase Baird, Jon Batiste, Beka Gochiashvili, Ulysses Owens Jr., Etienne Charles, Bryan Carter, and Eric Harland to name a few.
He has performed around the globe and has graced prestigious venues and festivals including The Hollywood Bowl, Chicago Symphony Center, The Newport Jazz Festival, The Monterrey Jazz Festival, The Umbria Jazz Festival and the Ravinia Festival. He has been continuously inspired and mentored by some of the world's greatest musicians, including Richard Davis, Ben Wolfe, Jason Heath, Carlos Henriquez, Jay Anderson. Dan was one of 15 musicians selected to participate in Ravinia's prestigious Steans Institute, where he collaborated with jazz masters David Baker, Nathan Davis, Curtis Fuller, and Rufus Reid. Dan plays and endorses Pirastro Eudoxa strings.
As a composer, prolific in both scoring for film as well as concert music, he was one of 8 composers selected to participate in BMI's, "Composing for the Screen" film scoring mentorship, under the guidance of acclaimed media composer Rick Baitz. He has also studied with composers Philip Lasser, Kendall Briggs and Edward Bilous. Dan has gone on to score short films, features, and documentaries. In 2021, Dan's arrangement of Laurin Talese's, "This Love," was performed by members of the Philadelphia Orchestra. His experiences in scoring and composition introduced him to the world of sound design and synthesizers. Dan currently owns over 30 analog synthesizers, new and old, and is a member of sampling company 8Dio's sound design team. He regularly serves as an on-screen personality in their demos and tutorials for their revolutionary program, Soundpaint.