---
Simon Oslender, Wolfgang Haffner & Will Lee
---
Biography Simon Oslender, Wolfgang Haffner & Will Lee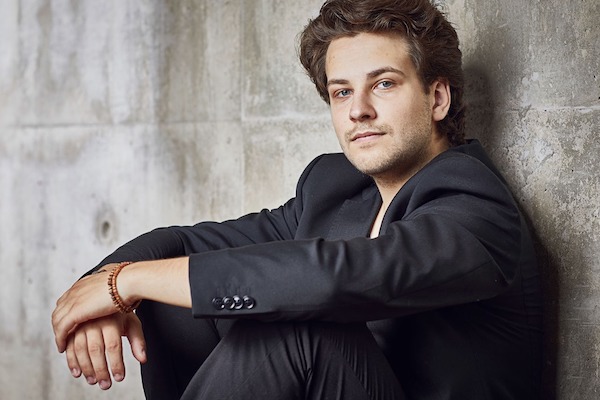 Simon Oslender
Born in Aachen, Germany on March 26, 1998, Simon quickly developed musical interest. Inspired by his father's drumming and his mother's singing he had a strong connection to all kinds of music right from the start. It didn't take long for him to abandon children's music and dive into the world of his fathers record collection which consisted of classic rock, blues and soul music.
Simon began playing the drums at the age of two and, just a couple of years later, discovered the Hammond B3 organ when his father brought home a concert DVD of John Mayall and the Bluesbreakers with Tom Canning on organ. Simon was hooked after hearing the first couple of notes – it was the start of a deep connection to the organ and its musical surroundings.
During the first couple of years after his first encounter with the Hammond Organ, Simon developed his musicality by playing along to blues records by ear, eager to figure out what it was that his heroes played on the recordings. His progress was rapid and by the time he took his first classical piano lessons at the age of 8 he was already a capable blues pianist/organist and had gained his first experience playing in several local bands.
In the following years, Simon acquired more experience playing in local big bands and several other jazz ensembles in Germany and the Netherlands, won a number of Jazz awards and worked with great teachers and mentors, most notably one of his favorite pianists, Frank Chastenier.
Still in the middle of high school, 2010 was the year Simon started playing professionally at the age of 12. He teamed up with his close friend, drum virtuoso Jérôme Cardynaals and formed Twogether. The duo instantaneously won 3 awards at the prestigious Prinses Christina Jazz Concours in Amsterdam which served as a strong career start. In their 10 years of playing together, the dream team of Simon and Jérôme has toured all over Europe, worked with various greats of the Jazz world (Dr. Lonnie Smith, Nils Landgren a.o.) and produced two critically acclaimed albums.
At the same time, these events also started Simon's career as a solo artist and sought-after session and live musician. At the age of 21, he is currently touring all around the globe with some of the most acclaimed artists in the music world with the mission to make the world a more soulful place and spread love through music.
Just recently, Simon has become a member of German drumming legend Wolfgang Haffner's band as well as saxophone icon Bill Evans' new band "Bill Evans & The Spykillers!". In 2019, he joined the Jazz quartet of world star singer Thomas Quasthoff with Wolfgang Haffner and Dieter Ilg.
In 2020, it's time for Simon's first release as a leader. His debut album "About Time" will be released on January 31st, 2020 on Leopard Records. It consists of Oslender's brand new original compositions which also feature an exciting cast of special guests: Randy Brecker, Bill Evans, Wolfgang Haffner, Christopher Dell and Ricky Peterson (also appearing as co-producer) are among the ones that helped make Simon's dream a reality.