---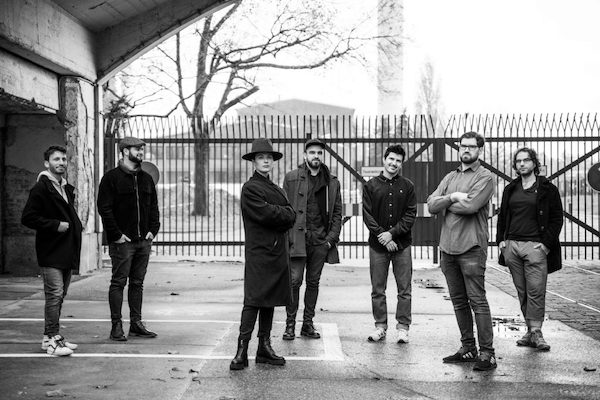 Kellen Mills aka Alex's Hand
Experimental rock front-runners Alex's Hand have relocated to Europe and are gearing up to embark on a continental tour, bring their cutting-edge audial art to a fresh new audience, and record a sixth album featuring a diverse line-up of local guest musicians.
Alex's Hand established itself in Seattle, Washington in early 2011, and is comprised of Kellen Mills (Bass, Vox), Nic Barnes (Drums, Vox), and Ben Reece (Guitar, Vox). Melding a variety of influences into their own brand of improvisational doom jazz, the progressive rock powerhouse has toured extensively throughout the western United States, recorded multiple albums, collaborated with a vast array of other talented musicians during their tours and recording sessions, organized a 24-hour long "Avant Garden" music festival featuring eleven bands in the Pacific Northwest, played the famed SeaProg (Seattle Progressive) Festival headlined by Thinking Plague and miRthkon, and established themselves as a psychedelic force in the rock world.
They are now primed to push their ambition to the next phase of their career and extend their influence throughout Europe by using its DIY ethos to connect with labels, and recruit like-minded musicians to collaborate with in their recording and touring endeavors.
Their albums "Madame Psychosis," "An Albatross Around the Neck" (produced alongside engineer Steve Fisk, (Nirvana, Soundgarden, Mudhoney, Screaming Trees), "This Cat is a genius!" and "Live Cancer in Cancumbia" are currently available through their website, alexshand.bandcamp.com, and a variety of internet retailers including cdbaby.com and the iTunes music store. AH's latest release, a two-hour long rock opera concept album entitled "Alex's Hand presents: The Roaches" is available through digital download on their website.