---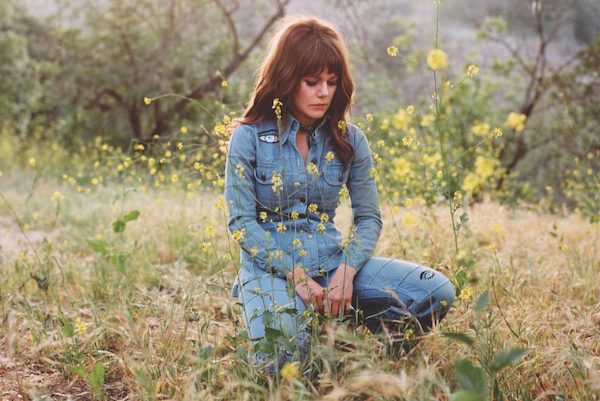 Jenny Lewis
In 1995, she formed the indie rock band Rilo Kiley along with her friends Pierre De Reeder, Blake Sennett and Dave Rock (later replaced by Jason Boesel). Beginning with a country sound, Rilo Kiley gravitated toward a downbeat indie rock sound, and with their 2004 album More Adventurous found widespread success. Critics such as Pitchforkmedia attributed this to the "wise" decision to front Lewis on most of the songs (on earlier albums, Sennett contributed about half the vocals). The song "Portions for Foxes" was a hit, and in 2005 the band was picked up by Warner Bros., putting them on a major label for the first time. They opened for Coldplay on their U.S. tour in 2005.
In 2002, Lewis was asked to contribute some female vocals for The Postal Service, whose album Give Up was an international success. Lewis performed in the video for the hit "We Will Become Silhouettes", and toured with the band in 2003. Lewis also contributed vocals to several tracks on the 2004 Cursive album The Ugly Organ.
In 2004, Conor Oberst invited Lewis to record a solo record for record label Team Love. Described by Lewis as "a kind of soul record," Rabbit Fur Coat, released in January 2006, features contributions from musicians Conor Oberst of Bright Eyes, M. Ward, Maroon 5 guitarist James Valentine, and Ben Gibbard of Death Cab for Cutie on a cover of Traveling Wilburys song "Handle With Care". The Watson Twins provide accompaniment and the album is billed as Jenny Lewis with The Watson Twins. Lewis toured with the Watson Twins in support of the album in early 2006.
Lewis was given an "Esky" for Best Temperature Raiser in Esquire's 2006 Esky Music Awards in the April issue.