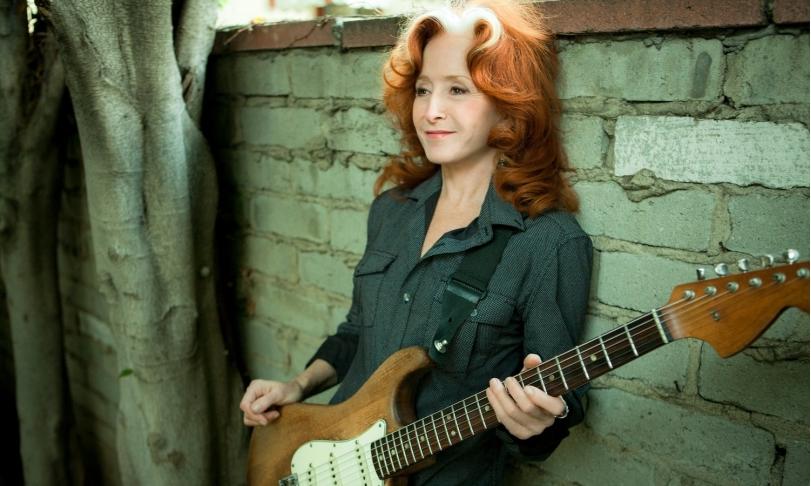 Bonnie Raitt is an "old-fashioned" blues singer-songwriter in the best sense of the word. "Old-fashioned" in her case means that throughout her career to this day she has relied on her slide guitar as an accompanying instrument and well-written song lyrics, and has always resisted pleasing arrangements adapted to contemporary tastes. Through this view of things, she joins the phalanx of true blues singers committed to tradition. Thirty years after her album Nick of Time, which earned her Grammy honors and a worldwide following, and six years after her last studio album Dig in Deep Album, she just released Just Like That ..., which turns out to be a true old-fashioned Bonnie Raid album. Her seemingly unpolished, sun-drenched voice and unaffected, straight guitar playing also makes her eighteenth studio album at least worth listening to for her fans. But it is also testimony that "old-fashioned" coming along, yet gracefully designed and elegantly executed songs can be an exceedingly positive quality, a quality in itself, that can top "new-fangled" at any time.
The upbeat, catchy song "Made Up My Mind", which starts the album, is followed by the song "Living For The Ones", held in a rougher key, as the rocking centerpiece of the album. This original song sees itself as a reflection of our unexpectedly difficult times and does not lose itself in giving comfort. One could also say that this is a decidedly pessimistic song: "I don't think we'll get back how we used to / No use in tryin' to measure the loss / We better start gettin' used to it / And damn the cost / I'm living for the ones that didn't make it". A little more optimistic is the song "Waitin' For You to Blow", dedicated to the successful recovery from alcoholism and owing its special mood to the stunning Rhodes piano solo by Glenn Patscha . "Blame It On Me" is a sensual ballad , which once again demonstrates the art of a Bonnie Raid to present emotional poetically exaggerated convincing.
All blues Just Like That ... does not close itself to the problematic and partly tragic, in any case almost always dramatic aspects of life. And that's how the album ends with the song Down The Hall den also, about history of a prison hospice program: "These stories moved me deeply, and in the face of so much hate and cruelty in recent years, these examples of redemption and people acting out of love were healing for me and what I wanted to focus on and write about."
The tragedy of the stories in the songs on Just Like That ... does not prevent one from enjoying the album throughout. The quality of what is offered, both vocally and instrumentally, make for blues atmosphere at its best, which is to be expected from Bonnie Raid.
Bonnie Raid has no need to reinvent herself. She is and remains rather a pearl among the American blues singers, who is not afraid, but rather stands by being "old-fashioned" in the best sense.
Bonnie Raitt