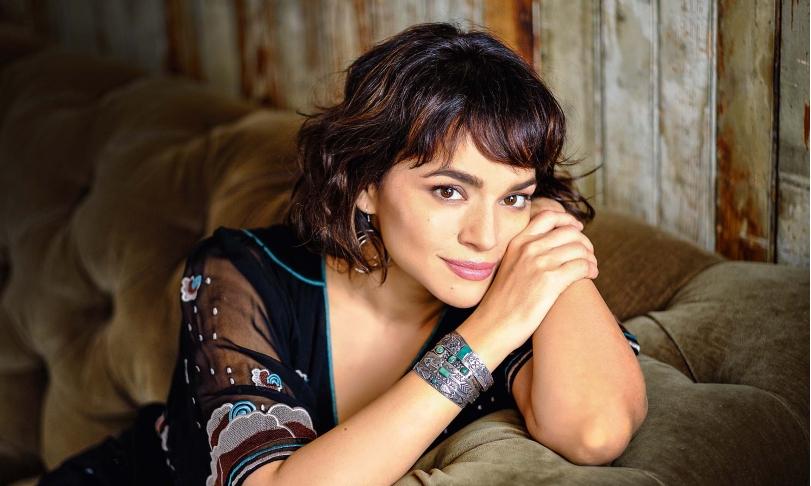 Even though fans of audiophile extreme Hi-Fi are getting older and older and inevitably have less hearing as a result, they still indulge in the High End, the variety of Hi-Fi that is always talked about through abstruse pricing, but sometimes, admittedly, is capable of producing super sound far beyond conventional Hi-Fi. Among them there are quite a few convinced analog oriented High-End fans, who are searching for the sound grail, who own no more than one single vinyl record, whose sound is optimized over years with all kinds of ingredients to the equipment park. The artistic value of such vinyl recording is less important than its supposedly perfect sound, which has to be taken to the extreme. Nevertheless, every now and then a record of artistic value finds its way into this scene, such as the albums of Nora Jones, an exclusive Blue Note artist, whose albums are fortunately also appreciated by normal listeners and are of course also available in digital form, mainly as high-resolution downloads, which, if carefully produced, are usually superior to the vinyl record in terms of sound anyway.
Nora Jones, who is not shy to create her jazz-based songs, which are usually always written by her, sometimes close to pop, has been successful in the business for many years now and is as much appreciated for her unique voice as for the skillful compilation of her songs in the numerous albums, which regularly become a hit and always come across as a convincing whole. With Pick Me Up Off The Floor, the 51-year-old artist for the first time leaves the path of combining songs that were recorded and compiled especially for this album. To anticipate it: this experiment unfortunately goes awry. On the latest album songs are brought together which in previous sessions did not make it into albums. Admittedly, at least some of the songs are interesting new discoveries, but in others you can hear why they have not made it into previously released albums. In addition, it is inevitable that the songs gathered on Pick Me Up Off The Floor which have been produced as remnants by different accompanying musicians in different moods and different studio environments. The whole thing in its diversity seems a bit like a Best Of album with the difference that the songs on Pick Me Up Off The Floor are not necessarily all "best of".
Passionate followers of Nora Jones, may be less affected by this. But if you buy an album of this singer for the first time, you might ask yourself what is the special charm of her albums. Better off is who is buying one of the numerous earlier albums that reflect the special character of this artist in purest form.
Norah Jones, vocals, piano
Jeff Tweedy, electric and acoustic guitar, bass
Dan Iead, pedal steel guitar
Pete Remm, keyboards
Christopher Thomas, bass
John Patitucci, bass
Jesse Murphy, bass
Josh Lattanzi, bass
Brian Blade, drums
Nate Smith, drums
Spencer Tweedy, drums
Dan Rieser, drums
Josh Adams, drums
Mauro Refosco, percussion
Dave Guy, trumpet
Leon Michels, tenor saxophone
Mazz Swift, violin
Ayane Kozasa, viola
Paul Wiancko, cello
Ruby Amanfu, background vocals
Sam Ashworth, background vocals
Produced by Norah Jones (except "I'm Alive" and "Heaven Above" produced by Jeff Tweedy)