---
Album info
Album including Album cover
Frédéric Chopin (1810 - 1849): Scherzo:

1

Scherzo No. 1 in B Minor, Op. 20

09:05

2

Scherzo No. 2 in B-Flat Minor, Op. 31

09:39

3

Scherzo No. 3 in C-Sharp Minor, Op. 39

07:26

4

Scherzo No. 4 in E Major, Op. 54

10:03

Cantabile in B-Flat major, B. 84:

5

Cantabile in B-Flat major, B. 84

01:10

Canon in F Minor, B. 129a:

6

Canon in F Minor, B. 129a

01:09

Largo in E-Flat Major, B. 109:

7

Largo in E-Flat Major, B. 109

02:06

Contredanse in G-Flat Major, B. 17:

8

Contredanse in G-Flat Major, B. 17

01:59

Bourrée:

9

Bourrée No. 1 in G Major, B. 160b1

00:50

10

Bourrée No. 2 in A Major, B. 160b2

00:44

Marche funèbre in C Minor, Op. 72 No. 2:

11

Marche funèbre in C Minor, Op. 72 No. 2

05:45

Andantino in G Minor, B. 117:

12

Andantino in G Minor, B. 117

01:05

Ecossaise:

13

Ecossaise No. 1 in D Major, Op. 72 No. 3

00:49

14

Ecossaise No. 2 in G Major, Op. 72 No. 3

00:30

15

Ecossaise No. 3 in D-Flat Major, Op. 72 No. 3

00:41

Fugue in A Minor, B. 144:

16

Fugue in A Minor, B. 144

02:44

Gallop marquis in A-Flat Major:

17

Gallop marquis in A-Flat Major

00:51

Waltz in E-Flat Major, B. 133:

18

Waltz in E-Flat Major, B. 133

02:11

Total Runtime

58:47
Info for Chopin: 4 Scherzos & Minor Works

The 4 Scherzi were composed within a span of less than a decade, from 1835 to 1843. They are recognized as some of the most important works by Chopin, and understandably so when we evaluate their contribution to pianism and to the genre (Chopin is the inventor of the large-scale scherzo for piano). From the tragic introduction and harmonic clashes that surround a lullaby in the Scherzo in B Minor, Op. 20 to the celebrated hair-raising questions that open the Second Scherzo, Op. 31, to the fantastical effects of the Scherzo in C-sharp Minor, Op. 39, to the fairylike world depicted in the Scherzo in E Major, Op. 54, Chopin traces not only his path to maturity, but also revolutionary means in the way he treated the piano and its infinite potential.
On his deathbed, Chopin asked (twice) to have all his unpublished works destroyed – a wish that was not honored. Had it been the case, we would have been deprived of more than forty works, among which seventeen songs for soprano and piano, and some of Chopin's most iconic pieces, such as the Fantasy Impromptu, Op. 66 and the Waltz in A-flat Major "L'adieu" (Op. 69, No. 1). The present recording offers a generous group of works that escaped that terrible destiny, along with some other brief pages penned in friends' albums and known as "dedication manuscripts." Among them stand out exercises in composition such as the Fugue in A Minor and a fragment of a Canon in F Minor; delightful album leaves such as the Cantabile in B-flat Major and the Contredanse in G-flat Major; a tragic Funeral March in C Minor from Chopin's teenage years; and two Bourrees found among George Sand's papers, and thought to be incidental music written to accompany some of Maurice's Sand's marionette theater performances during Chopin's last sojourn at Nohant (Sand's ancestral summer home in the Berry). All these brief creations narrate perhaps of a more private Chopin – an aspect that is not commonly shared on the concert stage.
Evgeny Starodubtsev studied with Natalia Trull at the Moscow Conservatory. He is the First-Prize winner of 30 piano competitions around the world. Born in 1981, Evgeny has given recitals and concert tours in Russia (Bolshoy hall, Moscow), Germany (Konzerthaus, Berlin), Spain (Palau de la Musica, Barcelona), The Netherlands (Concertgebouw Hall, Amsterdam), Italy (La Nuova Fenice, Osimo; Sala Maffeiana, Verona), Serbia (Kolarac, Belgrade), Canada (Jack Singer, Calgary), and, among others, in France, Thailand, Lithuania.
For our label, Mr. Starodubtsev has just recorded the complete Piano Sonatas by Scriabin, and "Vingt regards sur l'Enfant Jesus" by Messiaen.
The album was recorded and produced by Alessandro Simonetto using a new Steinway D-274 and Bruel & Kjaer (4009, 4006) double pair and Prism Sound pres/converters.
Evgeny Starodubtsev, piano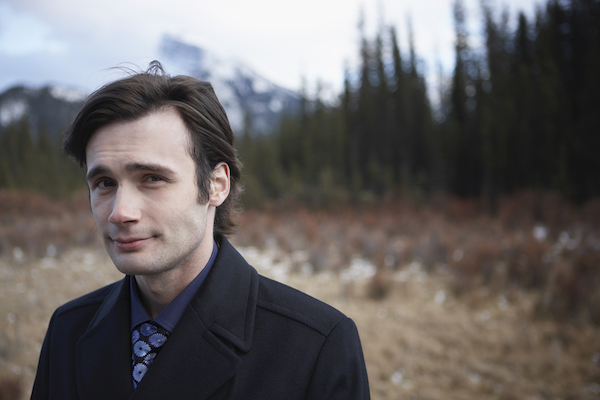 Evgeny Starodubtsev
He has won the 1st Prize 15 times and 2nd Prize twice in international piano competitions – will Evgeny Starodubtsev add to his incredible tally in Tromsø?
Russian Evgeny Starodubtsev was born in 1981, and was accepted into the Central Musical School of Moscow at 10. After graduating in 1999 as a pianist and a composer, he became a student at the Moscow Conservatory's Faculty of Composition. In 2000, Evgeny began studying under the guidance of prof. Natalia Trull, from which he graduated in 2006. He has since continued as her assistant at Moscow Conservatory's Piano Faculty. Besides this, he is a Laureate of the international piano competitions.
Evgeny's competition results speak volumes. He won 1st prize at Spanish music in the International Piano Competition "Compositores de Espa'a" (Madrid) 2004, 1st prize at "Cidade do Porto" 2005, 1st prize and a special prize for best performance of Spanish music in the International Piano Competition "Ciudad de Ferrol" (Spain, 2007) and 1st prize and two special prizes for best performance of Chopin compositions and for best performance of Szymanowski compositions in an First International Baltic Piano Competition (Gdansk, Poland) 2007.
The following year, he won 1st prize "Gran Premio Marcatel" at the International Piano Competition "Parnassos 2008" (Monterrey, Mexico) 2008, and in 2009 he won an unbelievable 5 international piano competitions in France, Italy, Spain (2) and Canada.
In recent years, he is famous for having won 1st prize at the International Ciurlionis Piano Competition in Vilnius 2011, three more competition wins in 2013 (Greece, France & Kazakhstan), and three 1st prizes (Serbia, Italy and Italy) and a 2nd prize (Armenia) in 2014. To say that he is one of the favorites to win in Tromsø, is an understatement.
Evgeny succesfully performs recitals and concert tours in Spain, Germany, France, Netherlands, Croatia, Italy, Canada and others. One of his most important performances was in September 2006, in Amsterdam Concertgebouw Hall at the Shostakovich Music festival. He performed Mozart double piano concerto in Barcelona Palau de lá Musica in 2011. The following year, he made his debut in Konzerthaus, Berlin where he among other compositions performed II book of Ligeti etudes.

This album contains no booklet.