---
Album info
Album including Album cover Booklet (PDF)
Anton Bruckner (1824 - 1896): Mass No. 2 in E Minor, WAB 27:

1

Mass No. 2 in E Minor, WAB 27: I. Kyrie

05:37

2

Mass No. 2 in E Minor, WAB 27: II. Gloria

05:16

3

Mass No. 2 in E Minor, WAB 27: III. Credo

08:40

4

Mass No. 2 in E Minor, WAB 27: IV Sanctus

02:15

5

Mass No. 2 in E Minor, WAB 27: V. Benedictus

04:58

6

Mass No. 2 in E Minor, WAB 27: VI. Agnus Dei

04:48

Te Deum in C Major, WAB 45:

7

Te Deum in C Major, WAB 45: I. Te Deum

05:08

8

Te Deum in C Major, WAB 45: II. Te ergo

02:36

9

Te Deum in C Major, WAB 45: III. Aeterna fac

01:20

10

Te Deum in C Major, WAB 45: IV. Salvum fac

05:36

11

Te Deum in C Major, WAB 45: V. In te domini speravi

05:23

Total Runtime

51:37
Info for Bruckner: Mass No. 2 in E Minor & Te Deum

Composed in 1866 for the inauguration of a votive chapel in Linz Cathedral, Anton Bruckner's Mass no. 2 is a fine example of modernity blended with a centuries-old religious tradition, in that wind instruments are set in dialogue with choral writing inspired by Gregorian chant. Shorter in duration but scored for chorus and large orchestra with four soloists, his Te Deum of 1881 was acclaimed by such illustrious contemporaries as Hans Richter and Mahler, while the composer, usually very self-critical, opined that the score of this work would make God 'judge him kindly'.
Like the eminent interpreter of the sacred repertory he is, Philippe Herreweghe here conveys with great fervour his vision of these two major religious works of the second half of the nineteenth century.
Hanna-Elisabeth Müller, soprano
Ann Hallenberg, mezzo-soprano
Maximilian Schmitt, Bariton
Tareq Nazmi, bass
Collegium Vocale Gent
Orchestre des Champs-Elysees
Philippe Herreweghe, conductor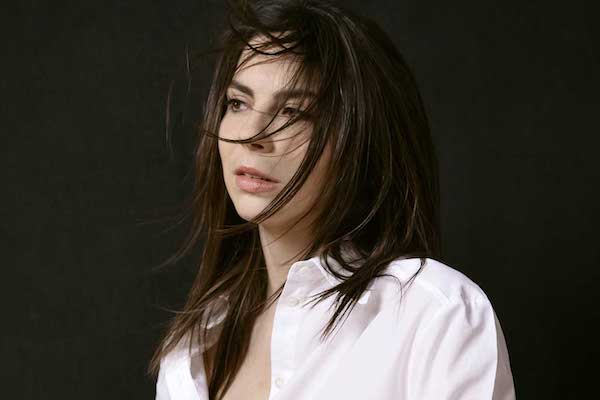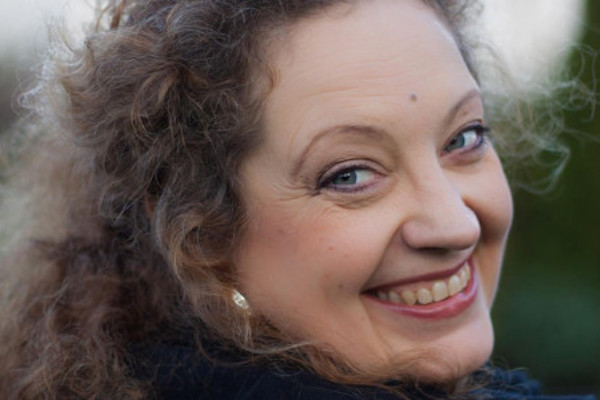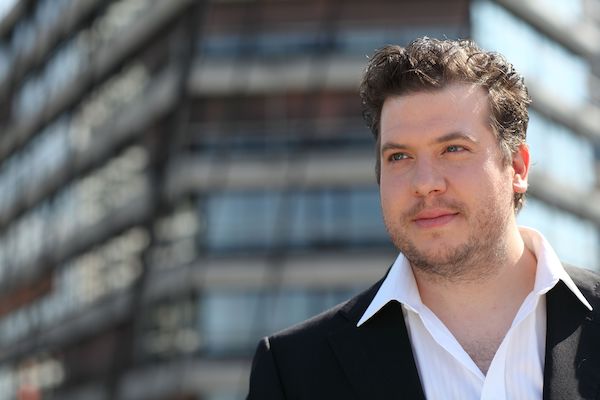 Hanna-Elisabeth Müller
studied with Rudolf Piernay with whom she still closely collaborates. The multi award winning soprano later fine-tuned her skills in masterclasses with Dietrich Fischer-Dieskau, Julia Varady, Elly Ameling and Thomas Hampson.
In March 2017 she made her debut at the MET in New York as Marzelline in Jürgen Flimm's Fidelio. In May, she will make both a role and house debut at the Scala in Milan as Donna Anna in Robert Carson's production of Don Giovanni. She will return to the MET, as Pamina, in December 2017, followed by her debut at the Opera Zurich as Ilia in Mozart's Idomeneo.
In 2014, Hanna-Elisabeth Müller achieved her international breakthrough at the Salzburg Opera Festival with her sensational debut as Zdenka alongside Renée Fleming and Thomas Hampson under the baton of Christian Thielemann and, shortly afterwards, was distinguished by German magazine Opernwelt as Young Artist of the Year. She later resumed the role at Semperoper Dresden and at the Munich Opera Festival. In Amsterdam, she made her house and role debut as Sophie in a new production of Strauss' Der Rosenkavalier in 2015.
From 2012 to 2016, she was a member of the Bavarian State Opera, where she appeared as Pamina, Zerlina, Susanna, Servilia, Gretel, Zdenka, the Infanta Donna Clara in Zemlinsky's The Dwarf, Sophie in Massenet's Werther and Marzelline, amongst others. She made her farewells to the ensemble as much-acclaimed Sophie in Strauss' Rosenkavalier during the Munich Opera Festival, but will remain associated to the house as a guest. In the 2017-2018 season, she will accompany the Bavarian State Orchestra on tours to Japan (Pamina) and the Carnegie Hall New York (Sophie, Rosenkavalier). She will return to Munich as Zdenka in summer 2018.
The versatile singer is a regular guest on the concert stage. Hanna-Elisabeth Müller celebrated the arrival of 2017 in spectacular style, stepping in at the opening concerts of Elbphilharmonie Hamburg with Beethoven's 9th symphony. In 2016-2017, she also appeared at the Philharmonie de Paris, Philharmonie Essen, Philharmonie Cologne (with WDR Symphony Orchestra), and the Tonhalle in Düsseldorf.
In the 2017-2018, she will perform Brahms' Ein deutsches Requiem with the Berlin Philharmonic Orchestra under Yannick Nézét-Seguin and Berg's Sieben frühe Lieder with the Bilbao Orkestra under Erik Nielsen.
With her permanent piano partner Juliane Ruf, she regularly appears at major recital venues such as Heidelberger Frühling, Philharmonie Cologne, deSingel Antwerp and at the Festival RheinVokal. In summer 2017, she will release her first CD recital Traumgekrönt with songs by Strauss, Berg and Schönberg.
Ann Hallenberg
Swedish mezzo-soprano Ann Hallenberg rose to fame in 2003 when she replaced Cecilia Bartoli on one day's notice in Handel's IL TRIONFO DEL TEMPO E DEL DISINGANNO at the Opernhaus Zürich. She is now established as one of the world's leading mezzo-sopranos.
She regularly appears in opera houses and festivals such as Teatro alla Scala Milan, Teatro la Fenice Venice, Teatro Real Madrid, Theater an der Wien, Opernhaus Zürich, Opéra National Paris, Théâtre des Champs-Elysées Paris, Théâtre de La Monnaie Brussels, Netherlands Opera Amsterdam, Vlaamse Opera Antwerp, Bayerische Staatsoper München, Staatsoper Berlin, Semperoper Dresden, Norwegian National Opera, Royal Swedish Opera, Salzburg Festival, Salzburg Whitsun Festival, Edinburgh Festival and the Drottningholm Festival in Stockholm.
Her operatic repertoire includes a large number of roles in operas by Rossini, Mozart, Gluck, Handel, Vivaldi, Monteverdi, Purcell, Bizet and Massenet.
She is highly sought after as a concert singer and she frequently appear in concert halls throughout Europe and North America. She has built an unusually vast concert repertoire that spans music from the early 17th Century works up to 20th-century works. She has performed with orchestras such as the Berliner Philharmoniker, Orchestre de Paris, Orchestre national de France, Royal Concertgebouw Orchestra, Accademia Nazionale di Santa Cecilia, London Symphony Orchestra, BBC Symphony Orchestra, Los Angeles Symphony Orchestra, Orchestre Symphonique de Montréal, Barcelona Symphony Orchestra, Russian National Orchestra, Swedish Radio Orchestra, Royal Stockholm Philharmonic Orchestra and the Danish Radio Orchestra. She enjoys a special close collaboration with the ensembles Les Talens Lyriques, Il Pomo d'Oro and Europa Galante.
Ann Hallenberg regularly works with conductors such as Fabio Biondi, William Christie, Teodor Currentzis, Sir John Eliot Gardiner, Emmanuelle Haïm, Daniel Harding, Andrea Marcon, Cornelius Meister, Marc Minkowski, Riccardo Muti, Kent Nagano, Sir Roger Norrington, Sir Antonio Pappano, Evelino Pidò and Christophe Rousset.
2017 included the title role in AGRIPPINA at Opera Vlaanderen, Marguérite in LA DAMNATION DE FAUST in London and La Côte-Saint-André with Orchestre Révolutionnaire et Romantique, Vagaus in JUDITHA TRIUMPHANS in New York and Illinoi with Venice Baroque Orchestra, Tangia in Gluck's LE CINESI at Opera Palau de les Arts Reina Sofía in Valencia, Mahler's RÜCKERT LIEDER in Amsterdam with the Royal Concertgebouw Orchestra, the title role in Vivaldi's JUDITHA TRIUMPHANS in Venice, Beethoven's SYMPHONY NO. 9 in Brussels, Antwerp and Gent with the Royal Flemish Orchestra, Bach's CHRISTMAS ORATORIO in Paris with Orchestre National de France, Elgar's THE DREAM OF GERONTIUS in Dortmund with Dortmunder Philharmoniker, Bach's ST JOHN PASSION in Rome with Accademia Nazionale di Santa Cecilia, Medea in Handel's TESEO in Moscow with Russian National Orchestra, arias by Handel at Teatro Real Madrid, Gismonda in Handel's OTTONE in Vienna and Beaune, arias written for the castrato Farinelli in Gdansk with Les Talens Lyriques, arias by Rameau and Telemann in Hamburg with Les Talens Lyriques, and recitals with the pianist Magnus Svensson in Madrid as well as in Stockholm Concert Hall.
2018 included Giulietta in Zingarelli's GIULIETTA E ROMEO at Theater an der Wien, Mahler's KINDERTOTENLIEDER in Vienna and Salzburg, Berlioz's LES NUITS D'ÉTÉ in London and Barcelona with the London Symphony Orchestra, Mahler's SYMPHONY NO 2 in Tokyo and Osaka with Yomiuri Nippon Symphony Orchestra, Bach's ST MATTHEW PASSION in Amsterdam with the Royal Concertgebouw Orchestra, Verdi's REQUIEM in London, Vienna, Munich, Amsterdam, Lucerne, Budapest, Pisa, Luxembourg and Wroclaw with The Monteverdi Choir & Orchestras, Teseo in Handel's ARIANNA IN CRETA in Halle with Il Pomo d'Oro, Irene in Handel's THEODORA in London with Arcangelo, arias by Handel in Madrid and Sevilla with Orquesta Barroca de Sevilla, arias by Rameau and Telemann in Brussels with Les Talens Lyriques, cantatas by Vivaldi in Rome with Accademia Barocca di Santa Cecilia, arias by Handel in Athens with Il Pomo d'Oro, arias by Handel in Ernen with Baroque Ensemble Ernen and various baroque arias in Trondheim with Trondheim Baroque.
2019 has so far included arias by Rossini and Donizetti at a Gala concert in Moscow with Musica Viva Chamber Orchestra, arias by Porpora, Orlandini and Giacomelli in Brussels with Il Pomo d'Oro, arias by Rossini and Bellini at an Opera Gala in Karlsruhe with the Badische Staatskapelle, arias written for the castrato Farinelli in Arras with Les Talens Lyriques, arias by Handel and Nebra in Salamanca and Madrid with Orquesta Barroca de Salamanca, arias by Handel and Vivaldi in Basel with La Cetra Barockorchester, various baroque arias at a Gala Concert at the Salzburg Festival, arias composed for Farinelli in Utrecht with Stile Galante, Handel's DONNA, CHE IN CIEL in Rheingau and La Chaise Dieu with Gabrieli Consort & Players, the title role in Handel's AGRIPPINA in Halle and Bucharest as well as Sesto in GIULIO CESARE in Bucharest, Paris and Ambronay, both with Les Talens Lyriques, the title role in Handel's ARIODANTE at the Drottningholm Festival and Elgar's THE DREAM OF GERONTIUS in Stockholm with the Swedish Radio Symphony Orchestra conducted by Daniel Harding.
She has recorded more than 40 CD and DVD. At the International Opera Awards in London in May 2016 her solo-CD "Agrippina" won the award for "Best Operatic Recital". This was her second win in the category, having also won in 2014. Her latest solo-CD "Carnevale 1729" has received raving reviews. She has so far performed the program in Vienna, Venice, Halle, Bordeaux, Grenoble, Groningen, Tours, Sofia and Froville with Il Pomo d'Oro.
Maximilian Schmitt
German tenor Maximilian Schmitt discovered his passion for music at a very early age, as a member of the Regensburg Cathedral Choir. He continued his studies with Professor Anke Eggers at Berlin's University of the Arts and Roland Hermann. In 2005 and 2006, he was a member of the young ensemble at the Bavarian State Opera in Munich.
Maximilian gained his first stage experience as a member of Munich's Opera Studios, before joining the ensemble at Mannheim's National Theatre for four years. While there, he starred as David in Die Meistersinger von Nürnberg and Lensky in Eugene Onegin, and in various Mozart roles such as Tamino, Don Ottavio, Belmonte and Ferrando, before closing his time in Mannheim with the title role from Mozart's La Clemenza di Tito in 2012. The same year, he made his debut as Tamino at the Dutch National Opera in Amsterdam in Simon McBurney's celebrated production under the baton of Marc Albrecht. In René Jacobs' production of Mozart's The Abduction from the Seraglio with Berlin's Academy for Ancient Music, he can be heard as Belmonte (harmonia mundi, France). In 2016, Maximilian Schmitt made his debut in Mozart´s Idomeneo, at the Opéra National du Rhin in Strasbourg, followed by his debut at the Vienna State Opera as Don Ottavio and his debut at La Scala in Milan, this time as Pedrillo in Mozart's The Abduction from the Seraglio under Zubin Mehta. Recently, he also made his debut as Max in Weber´s Freischütz at Essen Opera and could be heard at Vienna´s Theater an der Wien for Calixto Bieito´s staged production of Elias.
In addition to his passion for opera, Maximilian Schmitt is also sought-after concert singer. His widely-ranged repertoire stretches from Mozart and Monteverdi to Mendelssohn, Mahler and Britten. He has worked with conductors such as Franz Welser-Möst, Claudio Abbado, Daniel Harding, Thomas Hengelbrock, Fabio Luisi, Andres Orozco-Estrada, Trevor Pinnock, René Jacobs and Robin Ticciati. Also, a close partnership with Philippe Herreweghe allows Maximilian Schmitt to consistently display his wide concert repertoire. Maximilian Schmitt has worked with orchestras such as Berlin's Academy for Ancient Music, Zurich's Tonhalle Orchestra, the Cleveland Orchestra and Leipzig's Gewandhaus Orchestra, the Symphony Orchestra of Bayerischer Rundfunk, the Vienna Symphony, BBC Symphony Orchestra and the Danish National Symphony Orchestra. Maximilian Schmitt is a regular guest at the Orchestre de Paris, Ensemble orchestral de Paris and Orchestre National de France and Festivals such as Lucerne Festival or Schubertiade Schwarzenberg/Hohenems.
Highlights of the 2020/21 season include concerts with Dvorak's Requiem at the Teatro San Carlo in Naples and the Vienna Musikverein, Bach's St. Matthew Passion with the Concertgebouw Orchestra in Amsterdam, concert performances of Weber's rarely performed opera Die drei Pintos with the Leipzig Gewandhaus Orchestra, a tour with the Freiburg Baroque Orchestra as Max in the opera Freischütz.
Well known as a Lied singer, Maximilian Schmitt has already performed at Amsterdam's Concertgebouw, the Heidelberger Frühling, Cologne's Philharmonie and Tonhalle Düsseldorf together with his accompanist Gerold Huber. Ever since his debut at London's Wigmore Hall, Maximilian Schmitt has been regularly invited back. In the 2017/18 season he again can be heard with a Lied programme at the prestigious concert hall in London.
Maximilian Schmitt is represented on a vast array of recordings: His debut solo album Träumend wandle ich bei Tag (songs by Robert and Clara Schumann) and Schubert's Die schöne Müllerin were both released with Oehms Classics. Furthermore, he recorded Haydn's The Creation (Baroque Orchestra Freiburg/René Jacobs/harmonia mundi, France), Bach's St Matthew Passion (Gewandhaus Orchestra/Riccardo Chailly/DECCA; BR Choir/Cologne Concerto/Peter Dijsktra/BR Klassik), Dvorak's Stabat mater/Requiem and Strawinsky's Threni - Requiem Canticles (Royal Flemish Orchestra/Philippe Herreweghe/PHI), and Haydn's The Creation and The Seasons (Orchestre des Champs Elysées/Philippe Herreweghe/PHI) and Bach's Christmas Oratorio on DVD (Academy for Ancient Music Berlin/BR Choir/Peter Dijkstra/BR Klassik).
In 2016, Maximilian released his latest album with German romantic arias Wie freundlich strahlt der Tag (WDR Symphony Orchestra/Patrick Lange/Oehms).

Booklet for Bruckner: Mass No. 2 in E Minor & Te Deum