---
Album info
Album including Album cover Booklet (PDF)
Lauri Porra(1977 - ):

1

Kohta

18:56

2

Domino Suite: I. Stasis

06:02

3

Domino Suite: II. Domino

06:05

4

Domino Suite: III. Surrender

04:44

5

Concerto for Electric Bass "Entropia": I. —

09:45

6

Concerto for Electric Bass "Entropia": II. —

06:23

7

Concerto for Electric Bass "Entropia": III. —

05:42

8

Concerto for Electric Bass "Entropia": IV. —

06:00

9

Kohta (Version for Orchestra)

18:32

Total Runtime

01:22:09
Info for Lauri Porra: Entropia

Great-grandson of composer Jean Sibelius, Lauri Porra began playing the cello at the age of six, but later switched to bass guitar. In addition to his work as a composer for orchestra, film and media, he is a member of the heavy metal band Stratovarius with which he has recorded four albums and performed concerts in over 60 countries. Highly versatile, Porra also leads his own Lauri Porra Flyover Ensemble, combining musical styles ranging from rock and jazz to classical, electronic and film music. Entropia, his concerto for electric bass and orchestra, was premièred by the composer and the Lahti Symphony Orchestra at the concert that opened the 2015 season, Jean Sibelius's 150th anniversary year. On this recording, the concerto is preceded by the three-part Domino Suite, which features substantial solos for piano and jazz drum set. Always open to new collaborations, Porra has also worked with Finnish rapper Paperi T (Henri Pulkkinen) on Kohta, a piece commissioned by the Finnish Radio Symphony Orchestra. The work also exists in an instrumental version and these two incarnations open and close the amply-filled (+83 minutes!) album.
Paperi T, vocals
Lauri Porra, bass
Joonas Riippa, percussion, drums
Aki Rissanen, piano
Lahti Symphony Orchestra
Jaakko Kuusisto, conductor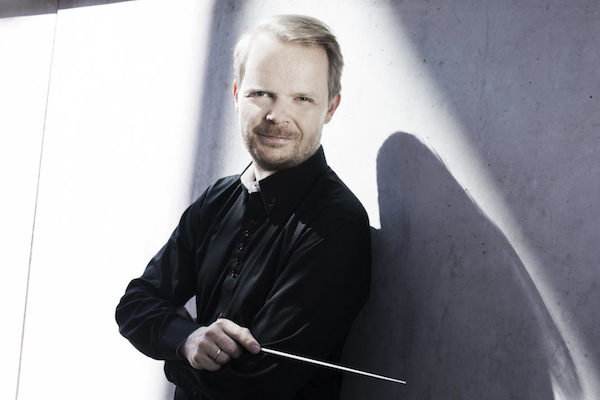 Lauri Porra
is well known for his versatility to work within a wide range of genres. He is most known for his work with such bands as Stratovarius, Emma Salokoski Ensemble, Kotipelto and Crazy World. He has also released two solo albums, the critically acclaimed Lauri Porra (2005) and more recently All Children Have Superpowers (2008). He has also composed score music for TV-series and Movies such as the 2007 finnish hit movie V2: Jäätynyt enkeli. Lauri is a fourth generation musician, born 13 dec 1977 in Helsinki. He started to study music at age 6 when he started to play cello in a local music school. In 1993 he switched to bass guitar and continued his studies in the Helsinki Pop Jazz Conservatory (1994-2004) additionally he has taken lessons on piano, double bass, trumpet and male vocals. During 1997-1999 he sang with the renowned YL male choir performing for instance with the London Symphony Orchestra.
The Lahti Symphony Orchestra
has been referred to in the press as a "small-town wonder". Over the past two decades, the orchestra – under the direction of its chief conductor, Osmo Vänskä (1988–2008) – has emerged as one of the most highly regarded orchestras in the world. Since 2000, the orchestra's home has been at the Sibelius Hall, the acoustics of which (designed by Artec Consultants) have drawn admirers from all over the world. Jukka-Pekka Saraste worked as the artistic advisor of the orchestra in 2008–11, and in the autumn of 2011 Okko Kamu succeeded him as the principal conductor.
The innovative spirit of the Lahti Symphony Orchestra is reflected in the numerous exceptional recording projects which it has undertaken. Almost without exception, all of the more than 80 recordings which the orchestra has made mainly for BIS Records (more than one million cds sold worldwide) have garnered praise from the international press. Since winning several awards for its recordings (including a Grand Prix du Disque in 1993, Gramophone Awards in 1991 and 1996, the Cannes Classical Award in 1997 and 2001, MIDEM Classical Award 2006 and Diapason d'Or de l'Année 2011), the orchestra has been a welcome guest at major international venues. The orchestra has had tours in e.g. South America, France, Japan, China and the USA and in addition it has performed at the Philharmonie in Berlin, at the Concertgebouw in Amsterdam, at the Musikverein in Vienna and at numerous music festivals, including the White Nights Festival in St. Petersburg and the BBC Proms in London.

Booklet for Lauri Porra: Entropia