---
Album info
Album including Album cover
1

Bom Bom Jeyz

04:23

2

Blast from the Past

10:33

3

Martini Jodler

03:40

4

Vuma

02:34

5

Da Unten Im Tale

02:02

6

Towards East

06:51

7

Take a Breath

11:27

8

Imbube (The Lion Sleeps Tonight)

05:22

9

Gemma Ausse

02:59

Total Runtime

49:51
Info for Songlines

A journey from Philadelphia to Korea, from Austria to Africa, embracing the world of music.
"Individuality", "versatility", "joy of experimentation", and "openness to new things" are probably, in addition to the self-evident ability to handle one's instrument without accidents, the qualities one would ideally wish for in a jazz musician.
Even with someone like Wolfgang Puschnig, who is always looking for new challenges, who brings together seemingly incompatible styles and regularly demonstrates an impressive joy in experimentation, it is unthinkable to try to create a hierarchy of quality or importance according to such criteria, because in the end it is always just a feeling left with the listener that makes up the fascination of the music. But it is precisely this feeling that is the reason why Wolfgang Puschnig is presented here as probably one of the best, most influential and most important jazz musicians - in Europe in general and in Austria in particular.
Wolfgang Puschnig, saxophone
schnittpunktvokal
Jon Sass, tuba
Insingizi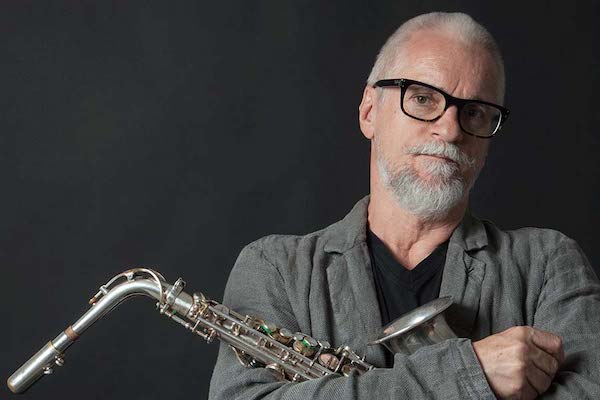 Wolfgang Puschnig
Born in 1956 in Klagenfurt, moved to Vienna in the mid-1970s and studied saxophone and flute at the city conservatory. 1977 co-founder of the "Vienna Art Orchestra", to which he belonged until 1989. Served as co-leader of the bands "Part of Art", "Air Mail" and "Pat Brothers". From 1985 collaboration with Carla Bley. 1988 Album debut "Pieces of a Dream".
Among the international band projects, the following stand out: the collaboration with the Korean percussion quartet "Samul Nori" in the formation "Red Sun"; the "Gemini" funk-jazz duo with ex-Ornette Coleman bassist Jamaaladeen Tacuma; and the brilliant fusion of Austrian brass band tradition and deep jazz-funk in "Alpine Aspects". 2008 saw the release of "Homage To O. C." with arrangements of Ornette Coleman tunes. Recordings since the turn of the millennium: "Things Change - The 50th Anniversary Box" (2006), "Grey" with Steve Swallow, Don Alias and Victor Lewis (2001), "Late Night Show" (2005, double CD).

This album contains no booklet.