---
Album info
Album including Album cover
1

So Good

03:57

2

Mr. Temptation

03:28

3

Irene

04:33

4

Next Time

04:11

5

About Time

04:54

6

Sorry

04:50

7

Less Work Theory

04:05

8

Irene II

03:59

9

Fullway

05:02

10

Paintbrush

03:59

Total Runtime

42:58
Info for Mr. Temptation

For almost six years, the versatile band Three Souls has sold out concert venues around Oslo with their groovy songs and captivating stage shows. The funk-inspired band thrives in front of a packed hall and is used to deliver a musical experience the audience won't forget.
With well-written lyrics and a horn-section that blows off the tupé of grandfather in the last row, Three Souls have established themselves in Oslo as an accomplished and unique band with a broad musical understanding. The band has big ambitions and recently signed a contract with the record company Grappa in connection with the release of their debut album "Mr. Temptation ".
The fresh album will be released in August and offers a wide range of colorful songs with elements from 70`s grooveroots. The variety of songs is great, and whether you want to sit back after a long day at work or dance unrestrained at the next garden party, "Mr. Temptation " fits perfectly into the playlist. Inspired by Anderson Paak's clever lyrics and Parliament-Funkadelic's daring explosiveness, Three Souls demonstrates the ability to master several genres in a modern and refreshing costume.
The band consists of eight talented musicians with varied musical backgrounds and expertise from several of Norway's largest music institutions, such as the Norwegian Academy of Music, NTNU and the University of Stavanger.
Three Souls started their collaboration at a young age and have developed a close friendship, along with a common joy for music with high production value that captures both the band itself and those who listen. This joy shines through when Three Souls enters the stage. When the Covid-situation allows, the band is looking forward to getting started again with their groovy rhythms, terrific stage shows and infectious energy.
Sem Petros, vocals
Konstantin Ellingsberg Helmers, guitar
Mikkel Brændsrød Bjørneboe, bass
Olve Gravklev, drums
Sondre Moshagen, keyboards
Lars Fauchald Hartmann, saxophone
Henrik Smelhus Sjøeng, trumpet
Jørgen Bjelkerud, trombone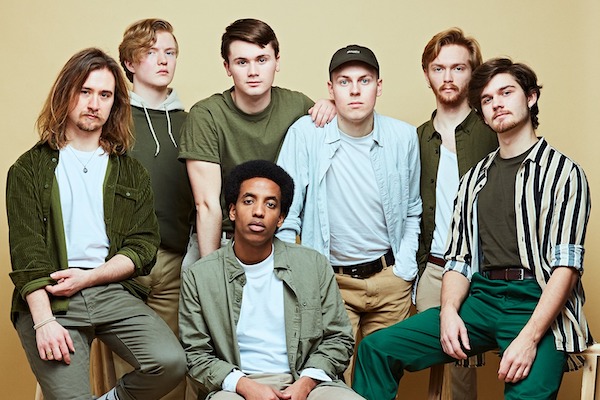 Three Souls
consists of eight talented musicians with varied musical backgrounds and expertise from several of Norway's largest music institutions, such as the Norwegian Academy of Music, NTNU and the University of Stavanger.
Three Souls started their collaboration at a young age and have developed a close friendship, along with a common joy for music with high production value that captures both the band itself and those who listen. This joy shines through when Three Souls enters the stage. When the Covid-situation allows, the band is looking forward to getting started again with their groovy rhythms, terrific stage shows and infectious energy.

This album contains no booklet.