---
Album info
Album including Album cover
1

Heartbeat

05:37

2

Magic

04:40

3

Good Bye Lawrence

04:31

4

Seven

06:19

5

Ser un Mar

04:25

6

Choose My Love

06:14

7

Be Free

05:11

8

Cosmic Sea

05:05

9

One Way to Freedom

04:23

10

Love and Sparks

06:22

11

Heartbeat Ibiza Sunset RMX

04:44

12

Pluie d'étoiles

05:04

Total Runtime

01:02:35
Info for Cosmic Edition (432Hz)

​Fous De La Mer means crazy about the sea, and their music creates a beautiful feeling of 'Floating Tranquility with a Mediterranean Freshness'. Marko, Jean-Charles & Sol have just released their latest Studio album 'Cosmic', which is tuned to the natural 432Hz frequency.
Sol Ruiz de Galarreta, vocals, guitar
Marko Bussian, keyboards & programming
Jean-Charles Vandermynsbrugge, bass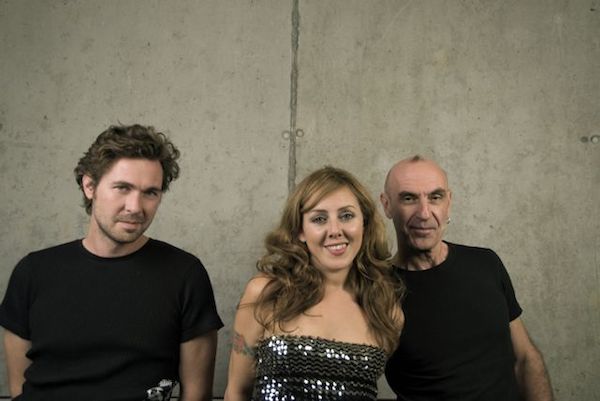 Fous de la Mer
After their legendary show with their then project Glissando Bros at Barcelona's Sonar Festival in June 2001 Marko Bussian (keys) and Jean-Charles Vandermynsbrugge (bass, also known from ʻSeñor Coconut and His Orchestra') decided to visit the mysterious island of Ibiza in a quest for new inspiration. Here they found the voice of wonderful Sol Ruiz de Galarreta, one of the most exceptional vocalists of this magical island (ʻThe island's most beautiful mermaid' – Pacha magazine). ʻFous De La Mer' was born.
In 2004 they recorded their first album ʻStars & Fishes', one of the most emotional albums emerging from the balearic music style to date. Since then, many of their songs, such as second album's ʻUltramar (2006) ʻNever Stop Loving', ʻConmigo' or ʻWatersong', as well as instrumental pieces, such as ʻStars & Fishes', ʻVue sur la mer' or ʻThe real santi' have become classics of the chill-out genre.
ʻFous De La Mer's music can be found on some of the internationally most acclaimed chill-out compilations (Sony 'Erotic Lounge', 'Café Ibiza', HedKandi 'Serve Chilled' 2007) and has been used for film and TV (Vox ʻWolkenlos Ibiza Special' 2005 & 2006).
Two years after the release of the 'Stars & Fishes' album, the Ibiza-based musicians now are diving into their deeply touching escapisms about a day at the sea again. And the musical horizon on 'Ultramar' has significantly broadened. 'On »Ultramar«, you can see the maturing process towards a much more individual sound, which, in contrast to many chillout productions, allows much more experiments towards traditional songwriting and intensive sound athmospheres. However, the warm basic mood which actually represents the specific sound of Fous de la Mer remained.'
With the following album 'Ipanema' (2008), 'Fous De La Mer' created a tribute to one of the most famous bossa nova albums of the 60's 'The Girl From Ipanema' (Stan Getz and Astrud Gilberto). This time, the best-selling songs with acoustic instruments (guitar, piano, double bass and percussion) were recorded live in the studio and re-interpreted in a traditional bossa nova style. The album has found its place in the Spanish portal of iTunes amongst well-known pop artists.
In time for summer 2010 the band released a 6-track EP featuring title song ʻAll We Need Is Love', a 60's-inspired summer hymn, joined by typical electronic chill-out tunes and a special dub version of their song ʻBigger Love' (Ipanema). The title song ' All We Need Is Love ' remains in the top 10 of the German Chill Out Charts for 8 weeks ( DCOC ).
Just in time for summer 2011, the fourth studio album 'Reggatta de Bleu' is released. Name and cover were inspired by the 80's album 'Reggatta de Blanc' from 'The Police'.
With 'All I need', a cover version of the French band ʻAir's original song, 'Fous De La Mer' show convincingly how to convert a pop music classic into their own, unique style.
The new songs with Sol's vocals, (ʻTime to wake up', ʻSay it', 'Balanceando mis Caderas') charm the listener once again, and instrumental tracks like ʻReggatta de Bleu' or ʻAll around the world' are of such cinematic width that one imagines them very well in a good movie.
The ʻFous De La Mer' sound again irresistibly spreads its magic on every beach in this world.

This album contains no booklet.