---
Album info
Album including Album cover
I`m sorry!
Dear HIGHRESAUDIO Visitor,
due to territorial constraints and also different releases dates in each country you currently can`t purchase this album. We are updating our release dates twice a week. So, please feel free to check from time-to-time, if the album is available for your country.
We suggest, that you bookmark the album and use our Short List function.
Thank you for your understanding and patience.
Yours sincerely, HIGHRESAUDIO
1

Tell-Tale Eyes (Master from tape)

02:56

2

Love To Love You (Master from tape)

03:02

3

Castle Of Loneliness (Master from tape)

04:28

4

Steamboat (Master from tape)

04:08

5

Sandman (Bring Me A Dream) (Master from tape)

04:12

6

The Only Thing You Said (Master from tape)

04:09

7

A Fantasy (Master from tape)

02:28

8

After All (Master from tape)

04:34

9

In December's Cold (Master from tape)

03:33

10

Never Had The Feelin' (Master from tape)

03:25

11

Hang On (Master from tape)

03:22

12

Simple Man (Master from tape)

04:19

13

Smiling Memories (Master from tape)

04:23

Total Runtime

48:59
Info for Smilin' Memories (Remastered)

A great crossover recording by Dutchman Erik Tagg that only ever came out on vinyl in Europe on EMI. An obvious jazz background is heard on many of the core tracks and the album should certainly sit well with blue eyed soul fans. A firm recommendation if not already familiar.
Erik Tagg (also known as Eric Tagg on his later albums) began his musical career in the Netherlands as band member of Beehive (1973-1974) and Rainbow Train (1975-1979). During the 1980s he is best known for his work with Lee Ritenour. He has also released several solo albums since 1975.
If you were 20 years-old, traveling in the Netherlands and your money, identity and your airplane ticket to get you back home was stolen, what would you do? If you were Eric Tagg, you'd borrow some money, use it to put an ad in the local paper and begin your career as a vocalist. It was this episode in Eric's life that thrust him into becoming one of the quintessential voices in the West Coast genre.
Traveling back to the States to record his first album "Smilin' Memories" in 1975 is when Eric first met guitarist Lee Ritenour, which blossomed into a long-lasting musical relationship. Eric was Ritenour's feature vocalist and writing partner on two of his biggest albums, "Rit" and "Rit 2", including the song "Is It You", which hit the top 15 on the pop chart and number 1 on the R&B chart in the USA. During this period, Eric released two additional solo albums, "Rendezvous" in 1977 and "Dreamwalkin'" in 1982. It wasn't until 1997 that he released his fourth solo record "Through My Eyes." He now spends his time in Greenville, Texas working and writing music for his ministry.
Eric Tagg, vocals, piano, keyboards, harpsichord, bass, background vocals
Lee Ritenour, guitar
Ben Benay, acoustic guitar
Jeff Porcaro, drums
Michael Porcaro, bass
David Foster, Fener Rhodes, Clavinet
King Errison, congas
Alan Estes, percussion
Alan Lendgrin, Moog synthesizer
John D'Andrea, flute
Jim Amlotte, trombone
Jackie Ward, background vocals
Carolyn Willis, background vocals
Rebecca Louis, background vocals
Kendun Fish & Tackle Choir
Digitally remastered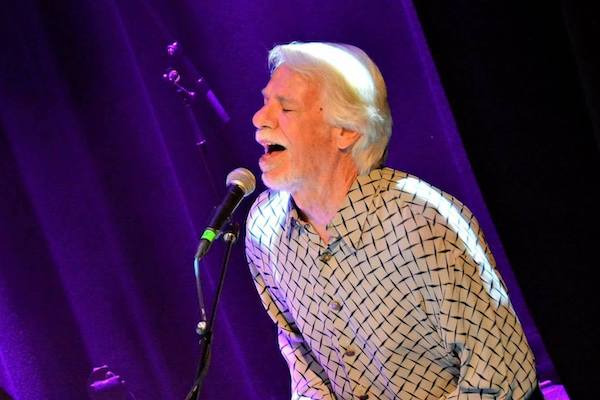 Eric Tagg (Eric R. Tagg)
was born in Illinois U.S.A. on January 9, 1953. After a combination of vacation and stolen luggage, Eric joined the Dutch band "Beehive" (1973-1974). In 1975, Eric released his first solo single "A Fantasy" c/w "Tell Tale Eyes" and then, the full-length solo album "Smiling Memories" followed, which was completed with the super musicians including Lee Ritenour , Jeff Porcaro, Mike Porcaro and David Foster. In the same era, Eric was also a member of the band "Rainbow Train" (1975-1979). In 1977, his second album "Rendezvous" was released only in Europe. "Fancy Meeting You" c/w "Lover With Statue" was cut as a single record from the album. In 1979, Eric participated in the NY based band named "Medusa" and sung several songs for the album "Medusa". It must be the two Lee Ritenour's album that Eric Tagg became well-known all over the world for his vocal works: "Rit" (1980) and "Rit2" (1982). In 1981, Eric released his 3rd solo album "Dreamwalkin'" only for Japan. Eric also shared his vocal works on Ritenour's "Banded Together" (1984) and "Portrait" (1987). Eric disappeared after the "Portrait" appearance but did some limited number of session works. In early 90's, Eric had been leading music and singing at Richland Bible Fellowship Church in Texas. Thus, we had to wait for a long time before the release of his 4th solo album "Through My Eyes" in 1997. Since 1998, Eric seems to spend most of his time again for pursuing ministry from his home in Greenville, Texas. Other memorable performances: Don Grusin "Julie Ann" (1981), Masaki Matsubara "Make It With Me", "Silly Crush" and "Painted Woman" (1983), "Be With Me Tonight" on the album "Earth City Expressway" with various artists (1988), Marco Taggiasco "Another Waste Of Time" (2008). (Source Last.fm)

This album contains no booklet.