---
Album info
Album including Album cover
1

Building Bridges

04:01

2

Uncle Joe

03:26

3

Angel's Choice

04:02

4

Magic Ship of Dreams

03:39

5

Masterpiece

03:33

6

Up in the Dram Room

03:58

7

Miss Sunshine

03:37

8

The Dark Side of Islay/Barley Bree for Charlie/O

07:11

9

Images of Scotland

03:22

Total Runtime

36:49
Info for Up in the Dram Room

"It is amazing what crazy ideas two friends can come up with when they are enjoying a few drams together. This album is the result of one of those dram-fuelled crazy ideas." (Robin Laing.)
I can't remember whether it was in Paderborn or Edinburgh or Speyside, but anyway - there we were, Thomas and Robin enjoying each other's company while appreciating some outstanding single malts. The whisky endowed us both with happy dispositions and generosity of spirit - and the chat went something like this - Thomas to me; "Robin, I really like your songs and your music, especially when you sing about whisky" - me to Thomas; "Thomas, I really like your whiskies, the standard is always high - high enough to give me poetic inspiration" - then Thomas said, "Why don't we do something together?" - "Good idea, let's do it!"
And there the idea might have sat, like a neglected dram, slowly evaporating into the atmosphere, until even the extrait sec had faded to nothingness (for this is often the fate of whisky-inspired ideas). But then came Covid 19 and the lockdown and Thomas said, "Hey Robin, you don't have any gigs - how about working on that idea we had?" I said, "Sure - send me some inspiration" - and he did. This is the result.
Robin Laing, vocals
Stuart Nisbet, electric guitar, dobro, banjo
Kevin McGuire, double bass, electric bass
Steven Polwart, acoustic guitars, backing vocals
Mattie Foulds, drums, percussion
Jackie Macdonald, backing vocals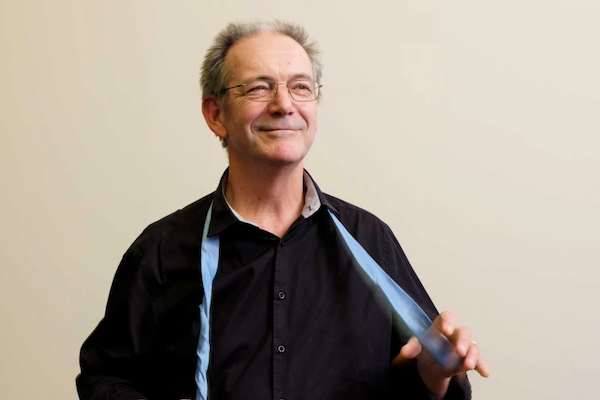 Robin Laing
is a Scottish folk-singer and songwriter. Robin is originally from Edinburgh, and Edinburgh will always be his spiritual home. His affection for that city and indeed Scotland is evident in the subject matter of many of his songs. Robin now lives in the idyllic setting of rural Lanarkshire. Already he is sniffing out the local songs and finding possible subjects for composition.
Until September 1996, Robin's musical activities were semi-professional and fitted into a life dominated by a busy professional career as Director of a major Scottish mental health charity. Still he managed to do a fair bit of touring and release two solo albums, "Edinburgh Skyline" (1989) and "Walking in Time" (1994). He was also involved in two CD projects - "The Music and Song of Edinburgh", and "The Merry Muses". In September 1996 Robin "downshifted" to a full-time career in music - something he had wanted to do for some time.
Since becoming full-time professional Robin has created a one-man show on the subject of Scotch whisky called "The Angels' Share", has released another album (based on the show) and has toured extensively both in the UK and abroad. He has also been running traditional song classes in Lanarkshire and has become the Convener of a new organization, The New Makars Trust, which aims to promote songwriting in Scotland.
The Angels' Share combined two of Robin's passions - folk song and whisky - a powerful combination! When not exploring the purely cultural aspects of whisky, Robin is sometimes to be found on the Tasting Panel of the Scotch Malt Whisky Society. It's a difficult job, but someone has to do it! During the Edinburgh Festival Fringe he has joined forces with Jim Malcolm to do "Whisky, Women and Song" at the SMWS.
In terms of folk music, Robin's real interest is in folk song and especially the old Scots Ballads, or "Muckle Sangs" as they are sometimes known. However, he also has a tremendous respect for the songs of Robert Burns, (not just the rude ones), and the tradition of Scots fiddle music that has come from people like William Marshall, Scott Skinner and the Gow family. Robin's instrument is the classical guitar and some of these fiddle tunes transfer quite well.
In the folk tradition, Robin's influences are The Corries, Ewan McColl, Lizzie Higgins and Hamish Henderson, all for different reasons. He has many other influences; musically, from classical composers like Bach and Mahler, in poetry from Tennyson and in songwriting terms from Paul Simon and Stan Rogers, to name just a few. All of these influences find their way into the process that produces Robin's own song compositions. They have a variety of styles because of this, and tend to have their main strength in the lyrical side of the composition. The songs are constructed with care and attention and a great deal of selection along the way.

This album contains no booklet.