---
Ketevan Sepashvili, Madina Karbeli, Temo Kharshiladze
---
Biography Ketevan Sepashvili, Madina Karbeli, Temo Kharshiladze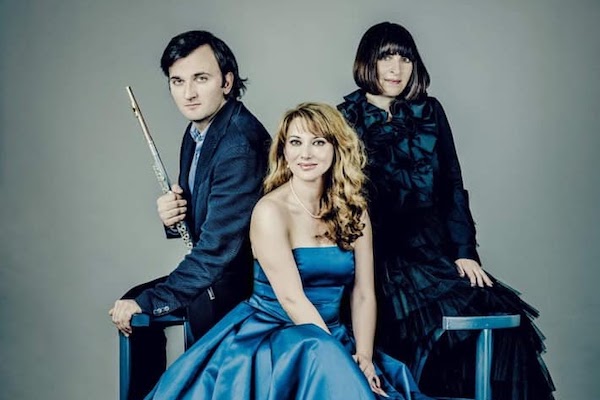 Ketevan Sepashvili
Georgian pianist Ketevan Sepashvili received her musical education at the Paliashvili Music School for exceptionally gifted children under Tamar Pchakadze and later at Tbilisi State Conservatory in the class of Svetlana Korsantia. From 2005 to 2007 she augmented her studies with Professor Hans-Jurg Strub in Switzerland.
As a soloist she has been and is a guest at well-known European piano festivals such as the Festival Klavierissimo in Switzerland (2007, 2009 and 2017), the Liszt Festival Raiding in Austria, the Rubinstein Piano Festival in Lodz, Poland, or the Festival Mozart@Augsburg in Germany.
Her debut CD «Faust» featuring works by Rachmaninov and Liszt appeared in 2012, and was described by the Wiener Zeitung as «fascinating» and «a new discovery». Her second CD recording «Fantasiebilder», with works by Schumann and Rachmaninov, appeared in 2016.
Temo Kharshiladze
was born in 1989 in Tbilisi/Georgia. His first instrument was the salamuri, a traditional Georgian flute. He soon began to learn the transverse flute and after completing secondary school he studied at the State Conservatory in Tbilisi. In 2011 he was first scholarship holder of the Goethe Institute in Tbilisi.
In 2012 he came to Austria as an exchange student, where he studied at the University of Music and Performing Arts in Vienna, completing his master's degree (concert performer, transverse flute) in 2018.
Madina Karbeli
Georgian soprano Madina Karbeli graduated from Tbilisi State Conservatory and Vienna University of Music and Performing Arts (2011). Since then she has been a regular guest on international opera and concert stages. Together with her partners, pianist Ketevan Sepashvili and flutist Temo Kharshiladze, she performed numerous concerts in Austria and Germany.