---
Gewandhaus Brass Quintett
---
Biography Gewandhaus Brass Quintett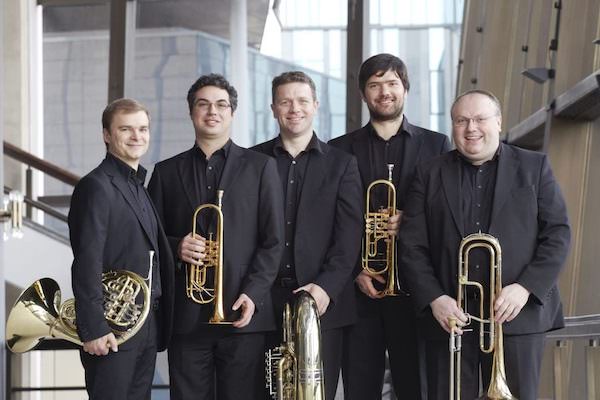 Gewandhaus Brass Quintett
When an ensemble's name includes the word "Gewandhaus," it is tantamount to being knighted. Since 2008, the Gewandhaus Brass Quintett has been one of the four chamber music ensembles permitted to use the world-renowned orchestra's name, thus joining its centuries-old musical tradition. The title can only be bestowed by the Gewandhauskapellmeister and stands for the highest musical quality.
For the award-winning brass players, all of whom are members of the Gewandhausorchester while also enjoying solo careers, the name confers both responsibility and motivation. The five musicians not only successfully perform works from the existing canon, but also actively work with contemporary composers to expand the repertoire for their instrumental combination. The Quintet commissioned five works in 2018 and 2019 alone, recording them on CD with GENUIN classics.
Their exceptional technique and virtuosity combined with their musical passion and distinctive "Gewandhaus sound" make the Quintet a truly unique ensemble. From the resplendence of Baroque works to the shimmering tone colors of Romanticism, from jazzy groove to film music pathos – the five brass players bring together versatility and stylistic assurance as they captivate their audiences with stunning effects and virtually symphonic dimensions.