---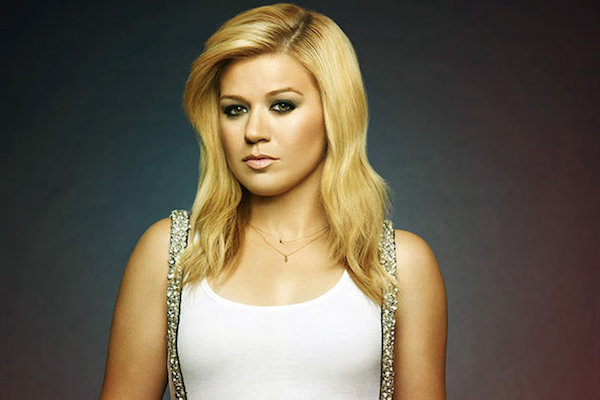 Kelly Brianne Clarkson
was born on April 24, 1982, in the small town of Burleson, Texas. Two factors contributed in setting her on the path to stardom. First, the movie Jaws deterred her from her childhood dream of becoming a marine biologist. Second, a teacher at Pauline Hughes Middle School heard Clarkson singing in the hallway, recognized her talent, and encouraged her to join the choir. Thirteen years old at the time, Kelly was a singing fiend from there on out.
A regular in choral activities, Clarkson was also granted a spot in the Texas All-State Choir. Her talent drew much attention, and after graduating from high school, she set out to sell herself to record labels. She had some demos made, but despite all her efforts she could not land a deal. So, she decided to head west and try her luck in Los Angeles, after having saved enough money from odd jobs as a pharmacy assistant, telemarketer, comedy club cocktail waitress, and at a movie theater and the zoo.
She´s the winner of Fox TV's first American Idol: The Search for a Superstar competition, during the summer of 2002 Kelly Clarkson went from an anonymous talent to a nationally known singer performing for an audience of millions of viewers. One of the show's most naturally gifted singers, her´s vocal talents were discovered when she was in seventh grade, when her school's choir teacher heard her singing and urged Clarkson to join the choir.
After high school, Clarkson cultivated her voice and went to Hollywood to make her name; she appeared as an extra on an episode of Sabrina, the Teenage Witch but no other opportunities materialized. Upon returning to Burleson, Clarkson worked at a movie theater, promoted Red Bull energy drinks and ultimately worked as a cocktail waitress at a comedy club before entering the American Idol contest.
One of 10,000 aspiring singers, Clarkson distinguished herself not only with her big, surprisingly mature voice, but also with her down-to-earth charm and sense of humor: at one of her auditions, she switched places with judge Randy Jackson, who did an impromptu version of R. Kelly's "I Believe I Can Fly." Over the course of the 13-week show, her consistently strong performances of songs like "Respect," "Natural Woman," "Stuff Like That There" and "Without You" earned Clarkson enough audience votes to claim one of the contest's two finalist positions.
After singing "A Moment Like This" and "Before Your Love," both of which were written for the show, Clarkson won the American Idol contest with 58 percent of the audience's votes. In addition to the show's prize of a $1 million recording contract with RCA, Clarkson secured a deal with Creative Artists Agency and several bookings, including the national American Idol tour and a performance of the national anthem at the September 11 commemoration at Washington, DC's Lincoln Memorial. Despite her newfound fame, Clarkson opted to remain in Texas rather than move to New York or Los Angeles.
Her first single, A Moment Like This, was released just two weeks after she won the contest and quickly earned platinum sales. Clarkson's self-titled full-length album -- which was rumored to include a duet with the contest's runner-up, curly-haired heartthrob Justin Guarini -- was released in spring of 2003, just in time to coincide with the second season of American Idol and right before the American Idol movie, From Justin to Kelly.