---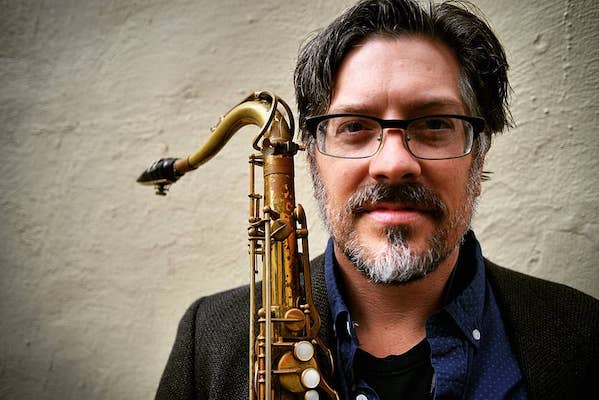 Tom Tallitsch
performs at jazz clubs and in NYC, Philadelphia, and throughout the east coast. Venues include: Smalls Jazz Club, The 55 Bar, Birdland, Minton's, The Sidedoor, Chris' Jazz Cafe, Arts Council Of Princeton, WhyNot Jazz Room, Cornelia Street Cafe, The Garage, Bar Next Door, Paris Bistro, South Jazz Club, and many more. He regularly and tours throughout the United States as a leader and sideman.
In addition to having his compositions and arrangements played by vocalists and musicians throughout New York and Philadelphia, Tom's works have been performed by individual dancers from the Martha Graham Dance Company at various choreographer showcase venues.
He is musical director, and composer for the multi-media dance company Big Sky Project, founded by his wife Carrie Ellmore-Tallitsch. Big Sky's mission is: "Grassroots Community Fellowship. Gathering community and all of the resources and skills available for barter, thus creating commerce, self-sufficiency, and art with in a village. One project and location at a time, Big Sky's mission is to initiate the healing of the environment in which we all live, through imaginative, innovative, experimental, artistic, and inspired philosophy."
Tom owns a highly recommended music tutoring business in Princeton, NJ and is a popular jazz educator and clinician. He works as a piano teacher to students on the autism spectrum at The Princeton Child Development Institute and teaches piano and woodwinds (Saxophone, Clarinet, and Flute) at The Princeton Junior School.
He was the founding director of The Central NJ Homeschool Bands and was Artist Faculty at Mercer County Community College. He has taught at The Westminster Conservatory, Philadelphia Clef Club, Creative Music Studios, The Groove Academy, and many more. He is a gifted music educator who has given lectures and clinics at many top high schools including The Lawrenceville School and The Pennington School. He has had students continue on to pursue professional careers at conservatories throughout the country.
Tom is the host of The Modern Jazz Radio Show on the Mercer County Jazz Station WWFM Jazzon2 89.1 HD2 every Thursday from Noon to 1pm He returned to the show on 8/9/18 after a break for a few years. Tom hosted the show every week from 2007 until 2012.
He currently resides in Hopewell, NJ, and is originally from Cleveland, Ohio. He has also lived in Cincinnati, Philadelphia, and Hamilton, NJ, and holds a Bachelors of Music in Jazz Studies from the University of Cincinnati College Conservatory of Music (CCM).