---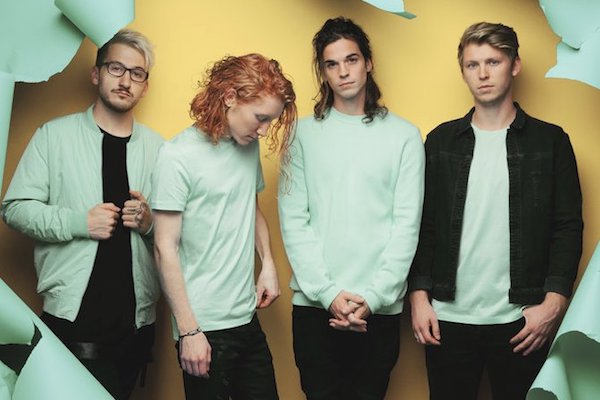 flor
With a never ending plethora of indie-pop musicians making their way through the music industry–whether that means building a fanbase on social media, releasing music independently, or fighting to create and capture a unique sound, it seems as though the genre may start to fizzle out from sameness.
That's not the case with Los Angeles-based, Oregon-born flor, a band whose newly released debut album, come out. you're hiding has gained fans left and right. Flor has toured with the likes of Halsey and Hayley Kiyoko, whose own indie-electronic sounds mesh well with the band, comprised of McKinley Kitts, Zach Grace, Dylan Williams and Kyle Hill.
The album was recorded under Fueled By Ramen, a label home to the likes of Paramore, All Time Low, Panic! At the Disco and an even furthering impressive list. Flor seems right at home with label mates who have created and sustained impressive indie pop & rock careers, known for their own unique and original styles of performance.
For starters, Zach Grace, flor's lead singer, has a voice that can be described as unexpected yet welcoming, soft and graceful, appealing and intriguing without being overbearing or too unoriginal and bland. Grace's vocal abilities are represented from start to finish on the LP and help push the dreamlike, ethereal aesthetic that is Flor.